Not Your Average Fae Princess
4.5
The Cardinal Gate
Eleanor Morgan
Spicy Paranormal Fiction
Create Space
February 28, 2017
Kindle E-book
246
Eleanor Morgan is faced with an impossible choice. Destroy the world of her birth or the world in which she was raised?
Sent away from the Fae court and raised as a human, Eleanor never knew of the Fae realm. Now, the summer before her 35th birthday, the man she thought was her best friend reveals her destiny – to open the gates that prevented free and easy passage between the land of the Fae and the human realm.
As Eleanor and Finn begin their quest, they face their first threat. The shifters are watching and waiting, unsure if Eleanor and her quest are a threat to their way of life. They are assigned a watcher—Isaac Walker, a shifter with a mysterious past. Eleanor knows she should be frightened, but cannot explain the draw she feels for this secretive werewolf.
With Finn by her side and Isaac at her back, Eleanor begins the journey that will either destroy the world or save it. Will Finn's jealousy or Isaac's past be the bigger barrier to completing the quest?
Just a Fae Princess Trying to Save the World(s)
Eleanor Morgan is definitely not what someone would picture if they were told to envision a fae princess. She drinks beer, has an obsession with Taco Bell, is prone to profanity, and has an aversion to committed relationships. In short, she is an archetype of the modern American woman of a certain age, who finds herself by choice to be unmarried, and child-free, but still satisfied with life. Eleanor was not looking for change, for love, or to find out that she had royal blood from a mystical race…but that is what she gets in Amy Cissell's book, The Cardinal Gate. Once Eleanor accepts all of this, she finds that she was indeed in need of a change; she was born to serve her people, and be a leader. The question that will loom large, however, is which people is she beholden to:
the humans or the fae? But before she can dwell to deeply on the question, she finds herself falling for someone…a werewolf of all people!
The Cardinal Gate will appeal to readers who love the "kicking ass and taking names" type of female alpha heroine. Eleanor is definitely not a princess in need of saving! She wields her magic, physical weapons, and humanity in equal measures to become a formidable force in the war to open the gates keeping the fae and magic locked in an alternate dimension. Yet even as she fights to complete her quest, she grapples with the death and destruction that this process yields, worrying about her adopted homeland (Earth), and focusing attention on the damage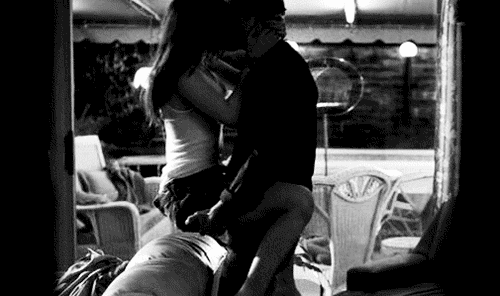 that humans have wrought on the environment. The numerous action sequences and worries over the fate of mankind, are tempered by quite a few very spicy and sexy romps with Issac, her werewolf lover…much to the chagrin of her lovelorn bestfriend, Finn. The characters that round out the rest of the cast make for a witty, puntastic, trip across America, in search of the gates. Eleanor's saga is currently available as a three book set on Amazon, including The Waning Moon (book 2) and The Ruby Blade (book 3).
Additional disclaimer: Amy Cissell is a fellow Lit Buzz bee.
Meghan is a coffee connoisseur, devoted milspouse, and exhausted momma to a three year old daughter and three dogs. She enjoys hiking, glamping, and traveling. You are mostly likely to find her reading good books in a hammock with a view of the ocean or mountains.