Nikolas and Sara: #RelationshipGoals
5
Warrior
Relentless
Urban Fantasy Romance
Karen Lynch
October 25, 2016
700
The warrior has finally met his match.
Nikolas Danshov is the Mohiri's finest warrior, fearless and lethal with any weapon. For almost two hundred years, he has devoted his life to keeping humans safe from the demons that walk the earth. Revered by his people, he is a legend in his own time, a warrior undefeated in battle, and prepared for anything. Until her.
On a routine job in Maine, a twist of fate brings Nikolas face-to-face with the one person he had never expected to meet – his mate. Sara Grey is unlike anyone he's ever met. Beautiful and fiery, she ignites his desire, while her innocence and vulnerability awaken a fierce protectiveness in him. Now all he can think of is keeping his mate safe from the dangers that hunt her, even if she fights him at every turn.
You know Sara's story. Now read it again, through the eyes of her warrior.
** This book is considered Upper YA due to some mature content.
♫♪ Someone to watch… over me….♫♪
Sara Grey is one lucky girl in Warrior by Karen Lynch
Once upon a time there was a very happy Bee by the name of Meg.  She had many book boyfriends and they all left her feeling happy and satisfied, and she thought she had reached contentment.
And then she met Nikolas Danshov.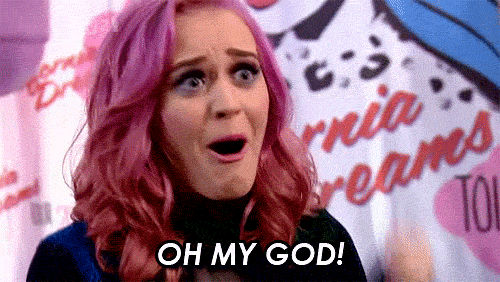 Ya, ya he is all the things your typical alpha is in the Relentless series by Karen Lynch, but in Warrior we get the entire series from his point of view.  When I say that it takes this character to the next level, believe me.  The thing is that Nikolas is all the things that can be agitating in an alpha male.  He's bossy, he can seem cold and callous.  He seems to be thoughtless of Sara's feelings…
then you get the story from his perspective.
As they say, there are two sides to every story.  Understanding what happens, virtually play-by-play, from Nikolas' standpoint gives full depth to a relationship that was already very rich.  I think with Warrior, the final book in this series that made my Top Books of 2015, readers get the complete romance of the story, which really has many other nuances.
We also learn some details we don't get in Sara's POV, such as what everyone went through when she disappeared… the funeral… the unanswered questions.  Nikolas battles with his desire to be who he always was, while filling this new role as future mate for Sara. Likewise, Sara struggles to remain who SHE always was, while finding her way in this new world.
While I believe wholeheartedly that Warrior can function as a standalone, I can't imagine reading it that way.  That
being said, I think this is a great way for couples to embrace the same storyline from different perspectives.  Ms. Lynch keenly taps into the mindset of the warrior as he tracks and battles the evilest ilk of his world.  He is not romantic in his notions or thinking, but methodical and practical.  Merging these two stories together is like attaching two pieces of a locket with a satisfying *click*. It all comes together in such a way that you want to start reading again from the beginning right away.
I loved this book. I savored it slowly, and found myself cross-referencing the original three books in the series as I went.   I also think Nikolas Danshov is one of the top bookish boyfriends of 2016. The fact that he is connected to such a wonderfully plot-rich series definitely doesn't hurt.
So, go one-click this one, if you've already read the first three books.  If not, I leave that at your discretion.  But this is definitely one of my preferred series, so I highly recommend!  Well, done, Ms. Lynch.  You never disappoint!
If you haven't started this series yet, you can start right now (and it's free on Kindle too!)

Meg, AKA the Queen Bee (QB) founded LitBuzz in 2015 as a way for her favorite authors to more-readily provide books to a legitimized reviewer. At the time, she never thought it would grow to include a dozen people, hundreds of authors and thousands of reviews.
Most of the time, you can find her with a bulldog at her feet in her home office in Pittsburgh, writing content or developing brand campaigns for clients – or sneaking a quick read of a new release.
She's married to a great guy, has two amazing grown daughters and more animals than sense. 😉