4
Witches Get Stuff Done
Starfall Point
Paranormal Romance; Romantic Comedy
Sourcebooks Casablanca (September 5, 2023)
Juggling newfound witchy powers, a house full of ghosts, and verbal battles with the handsome local librarian is almost too much for a new witch to manage. But falling in love with said librarian wasn't on her to-do list...
From the moment Riley Everett set foot in Starfall Point, magic bubbled inside of her. But with only her late aunt's journals and a cantankerous live-in ghost butler to instruct her on all things witchy―including her newly inherited Victorian haunted house―Riley seeks out a coven for sisterhood and support. The last person she expects to be drawn to is the town's frustrating, yet ridiculously attractive head librarian.
Edison Held knows almost everything there is to know about Starfall Point, but Shaddow House was always off-limits, thanks to its elusive owner. If he can convince the new owner, Riley, to let him take a peek inside, there's so much he could learn. But as he gets closer to Riley, he's fascinated by her dazzling wit and fiery spirit. Edison will do whatever he can to help Riley keep her family legacy alive, especially if it means spending more time with the captivating new witch in town.
Bestselling author Molly Harper wields a magical pen in this hilarious, delightful witchy romcom perfect for fans of Erin Sterling and Lana Harper.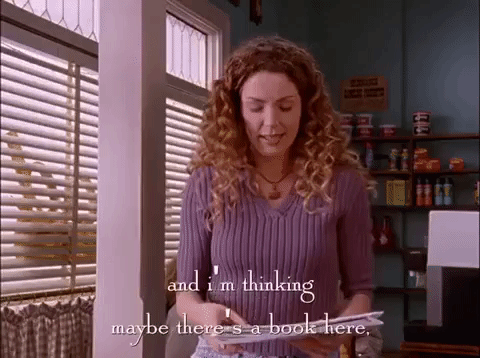 Witches Get Stuff Done is a light hearted story set in a small town full of charm, and a wickedly mysterious mansion. The residents of Starfall Point have long understood that the large residence on the hill is completely off limits. The mansion is a historical structure that many wished to tour, but none ever have. That is, until Riley Denton sets foot on Starfall, and everything changes.
Having spent her whole life without knowing magic even exists, Riley has the most natural shock response to learning she's a witch. I'm not sure if it would be harder to accept magical abilities, or the position of guardian for the souls of people attached to inanimate objects. With only a letter from her aunt, and a ghost butler, Riley learns to live in a haunted mansion while trying to keep the world from falling apart.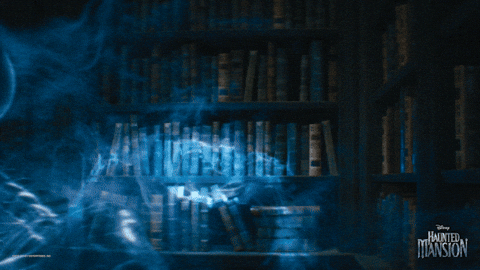 Witches Get Stuff Done is a fun retelling of the popular "Haunted Mansion". There are both sinister and friendly ghosts attached to things in her house, like a toaster or the garden fountain. When Riley can't solve something on her own, she leans on her new friends, ghost and human alike. Her friends accepted the truth about ghosts and magic a little bit too easy for my skeptical heart; however, I appreciate that Harper didn't draw that out either. In truth, there were a few places in Witches Get Stuff Done that I think could have been stretched with more details.
Do all small towns have a sexy librarian hiding out?
Molly Harper's Witches Get Stuff Done is a funny yet dangerous story, sprinkled with a sweet side of romance. Honestly, I laughed out loud over a moment between Riley and Edison when things finally turn physical. I wouldn't go as far as calling this a rom-com; however the book had its sweet and funny moments. I look forward to reading the next phase of Riley's story with all of her ghostly roommates in Starfall Point.
Kristin lives in the PNW with her husband, and three kids. She loves to read YA fiction, fantasy, and romance. She's recently entered the world of "Booktok" on Tiktok, and is having way too much fun following the trends of young folks. The only shows she watches are re-runs, and if she's not reading a book she's listening to one.