The Turn of the Key
Thriller
Gallery/Scout Press
August 6, 2019
eBook, Paperback, Audiobook
356
When she stumbles across the ad, she's looking for something else completely. But it seems like too good an opportunity to miss—a live-in nannying post, with a staggeringly generous salary. And when Rowan Caine arrives at Heatherbrae House, she is smitten—by the luxurious "smart" home fitted out with all modern conveniences, by the beautiful Scottish Highlands, and by this picture-perfect family.
What she doesn't know is that she's stepping into a nightmare—one that will end with a child dead and herself in prison awaiting trial for murder.
Writing to her lawyer from prison, she struggles to explain the events that led to her incarceration. It wasn't just the constant surveillance from the home's cameras, or the malfunctioning technology that woke the household with booming music, or turned the lights off at the worst possible time. It wasn't just the girls, who turned out to be a far cry from the immaculately behaved model children she met at her interview. It wasn't even the way she was left alone for weeks at a time, with no adults around apart from the enigmatic handyman.
It was everything.
She knows she's made mistakes. She admits that she lied to obtain the post, and that her behavior toward the children wasn't always ideal. She's not innocent, by any means. But, she maintains, she's not guilty—at least not of murder—but somebody is.
Full of spellbinding menace and told in Ruth Ware's signature suspenseful style, The Turn of the Key is an unputdownable thriller from the Agatha Christie of our time.
"Because it was the lies that got me here in the first place. And I have to believe that it's the truth that will get me out."
"The Turn of the Key" by Ruth Ware has been taunting me from my bookshelf for so long that I could not resist the pull any longer. When I found it available to rent on Libby I took it as a sign that the book gods had decided it was time that Ms. Ware and I be properly introduced.
The story kicks off with our narrator Rowan in jail, pleading for a lawyer to hear her case. She swears she did NOT kill that child! The book continues as a series of letters from Rowan to the infamous Mr. Wrexham as she goes over every detail from the day she saw the advertisement for a live-in nanny to the dreadful night a child lost their life, and she found herself behind bars as the culprit.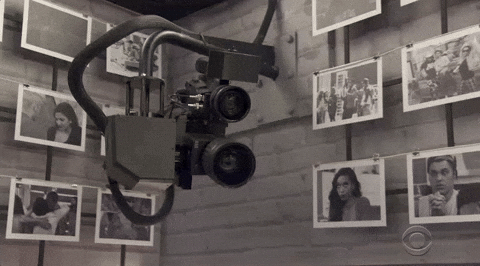 Rowan had no plans for a major life change, until she saw an ad for a nanny position, offering a salary far over her meager wages at a local day-care. After being selected for an interview, much to her surprise, she heads to Scotland to meet the family. Once she arrives Rowan is greeted by a busy but loving mother and her two small children, and as she is shown around she sees that her new potential residence, Heatherbrae House, has been updated from the typical old-fashioned Scottish manor she was expecting to a house of the future, with codes and devices for every task. Despite being slightly intimidated Rowan desperately wants the job, but as she is leaving her interview one of the children whispers an ominous warning that puts doubts in her head about what she is truly signing up for.
"The ghosts wouldn't like it."
As we can all guess, Rowan got the job! And when she arrives for her first day she learns that she will be left alone to care for the children for an entire week starting almost immediately, leaving her the stressful task of not only taking care of children she does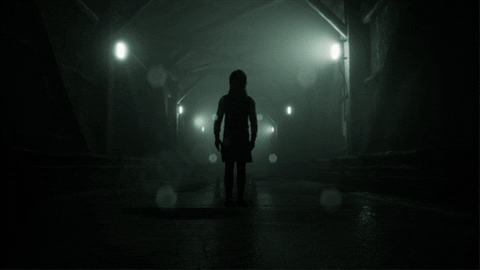 not know, but also attempting to navigate the Smart house all while sticking to her employer's very strict instructions. Rowan soon learns that she is not the first, but just the latest in a long line of nannies, most of whom were unable to last more than a few days and then left under mysterious circumstances. As the days go by, Rowan is feeling more and more uneasy about her surroundings. The children begin to display odd behavior, more than just sullen children missing their mother, to include leading Rowan to mysterious and dangerous areas of the surrounding property and whispers of Ghosts.
We are used to the typical old, abandoned house with creaky stairs and cobwebs as the setting for a scary story, but Ruth Ware flips the script and shows us that a house full of technology can be just as haunting. As the days go on you can feel her frustration building and when the Smart House begins to turn against her the reader is left wondering if it is an unreliable narrator who is slowly succumbing to madness or if there is a supernatural element attempting to scare her away.
"People do go mad, you know, if you stop them from sleeping for long enough…"
While I own the hardcopy of "The Turn of the Key" I am convinced that listening to the audio is the way to go to get the full experience. Imogen Church was the perfect narrator to bring Rowan to life, the desperation as she voices the letters to Mr. Wrexham will absolutely make your heart hurt. An editing choice that I appreciated was to leave in a lot of the breath sounds that are normally cut out, which added realness to the narration that truly made it sound like you were having a conversation with a desperate and frightened Rowan.
My only disappointment came with the ending, and while it did have me guessing up until the big reveal, In my opinion the build up deserved a far more grand conclusion. I was happy to have all the my questions wrapped up, but was left felt wanting more by the time it was over. But with that being said, I fully enjoyed this ride and have no doubt Ruth Ware will be added to my ever growing list of go-to thriller authors.
Amanda is a proud Alaskan who now resides in District 10 with her husband and 2 kids. As a full-time working mom, her time to read is precious and she uses it to devour as many books as possible. While romance in all it's forms is her go-to, she has recently developed a love of thriller/mysteries and is so excited to explore a whole new genre!