Vampires of El Norte by Isabel Cañas
5
Vampires of El Norte
Gothic Fiction, Vampire Horror, Suspense Thriller
Berkley
August 15, 2023
E-book, Hardback, Audio
384
Vampires and vaqueros face off on the Texas-Mexico border in this supernatural western from the author of
The Hacienda
.
As the daughter of a rancher in 1840s Mexico, Nena knows a thing or two about monsters—her home has long been threatened by tensions with Anglo settlers from the north. But something more sinister lurks near the ranch at night, something that drains men of their blood and leaves them for dead. Something that once attacked Nena nine years ago. Believing Nena dead, Néstor has been on the run from his grief ever since, moving from ranch to ranch working as a vaquero. But no amount of drink can dispel the night terrors of sharp teeth; no woman can erase his childhood sweetheart from his mind. When the United States invades Mexico in 1846, the two are brought abruptly together on the road to war: Nena as a curandera, a healer striving to prove her worth to her father so that he does not marry her off to a stranger, and Néstor as a member of the auxiliary cavalry of ranchers and vaqueros. But the shock of their reunion—and Nena's rage at Néstor for seemingly abandoning her long ago—is quickly overshadowed by the appearance of a nightmare made flesh. And unless Nena and Néstor work through their past and face the future together, neither will survive to see the dawn.
Vampires of El Norte by Isabel Cañas
Vampires of El Norte is a most compelling and intoxicating historical gothic thriller. While you're spooked and invested, you simultaneously learn so much history about Mexico. Isabel Cañas has so masterfully crafted a vivid story to obsess over, long after you finish reading.
The Premise
Vampires of El Norte translates to Vampires of the north. Set in Mexico in 1846 during the invasion of the Unites States, its both war and supernatural forces settings set a chilling atmosphere for all inhabitants, especially rancheros.
Told in two point-of-views; Nena and Nena. Nena the daughter of the local ranchero and cuarandera (curer), and Nestor the cowboy of her ranch (lands). They have been childhood best friends that went 9 years without speaking. Now Nestor is back on the ranch to help in the efforts to fight against the invading Anglos. Nena has convinced her father to allow her to join the efforts for healing and curing purposes.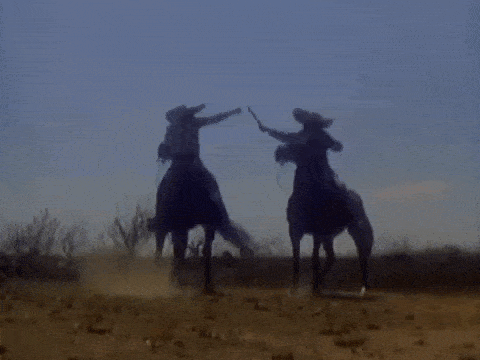 Where it gets even better
Both Nena and Nestor have long pinned for each other, since childhood. When he was gone all those years both their longing for each other was vivid and so wonderfully angsty. (Their reunion when he arrives to the ranch is everything short of perfect.)
The supernatural element in Vampires of El Norte is so exquisite, not only are the local people in fear of the Anglo invasion, the people have been suffering from super mysterious attacks. Attacks that leave two bloody marks on people, and a deep shock that last for days. With all of these forces fighting against the well being of the men, it only amplifies the reasons Nena is needed on the journey to fight the invasion.
Did I enjoy it? Do I recommend it?
I absolutely enjoyed every page I read in Vampires of El Norte, yes! If I wasn't feeling eerily intoxicated with all the mysterious bumps and noises in the trees, I was biting my nails over the Nena and Nestor's romance. Their energy reads so wonderfully forbidden and yet precious. Isabel has a way of creating such angst with characters that maybe shouldn't be together, but yet feel so right when they are united on page.
What first hooked me in Vampires of El Norte was the supernatural mystery, I had to keep reading to find out how it all unfolded. But what kept me hooked was the beautiful tension between Nestor and Nena. One moment I was reading precious memories between the two, another moment was completely compelled over their small interactions and banter.
Also, this rich history that is so evidently and meticulously researched, to then be painted as this gorgeous landscape. The visuals given, the references, and the beautiful plot made for a wonderful reading experience.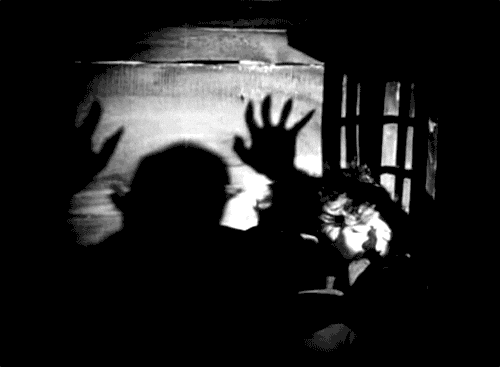 All the praise for Isabel Caña!
Isabel also created yet another strong female lead that has such a wonderful development. Nena is so headstrong and courageous. Even though she is aware of her placement in society, being "meek and soft." She finds her ways to speak up and has such a strong drive to make a difference in her own story. Nena is from another time, but her will and fight is so relatable NOW, to me, to all women.
I most ardently recommend this book to readers that love mystery, spooky, and historical gothic stories. Vampires of El Norte by Isabel Cañas is a total package of a story, a definite stand out of this year.
Vampires of El Norte by Isabel Cañas comes out THIS TUESDAY, August 15th! Grab your copy here. *This is an affiliate link.*
Carla is a born-again bookworm originally from Puerto Rico. Becoming a mom is what drove her back into the love of reading. Starting with the love of Romance books but now she enjoys any epic tales that are well written. She's a mom of three, a wife, and resides in Central Florida. Hurricane news doesn't scare her but finding out a second book in a series doesn't come out for another year will send her into a real panic. Sending her chocolate and another great book works best to support her through such times.