Sweet & Spicy Fun
Storyline

Narrator
3
Secretly Yours
Vine Mess 1
Contemporary Romance, Romantic Comedy
Avon
February 7, 2023
Kindle, Paperback, Hardcover, Audiobook
384
From Tessa Bailey—#1 New York Times bestselling author, TikTok favorite, and "the Michelangelo of dirty talk" (Entertainment Weekly)—comes a steamy small town rom-com about a starchy professor and the bubbly neighbor he clashes with at every turn...
Hallie Welch fell hard for Julian Vos at fourteen, after they almost kissed in the dark vineyards of his family's winery. Now the prodigal hottie has returned to Napa Valley and when Hallie is hired to revamp the gardens on the Vos estate, she wonders if she'll finally get that smooch. But the grumpy professor isn't the teenager she remembers and their polar opposite personalities clash spectacularly.
One wine-fueled girls' night later, Hallie can't shake the sense that she did something reckless—and then she remembers the drunken secret admirer letter she left for Julian. Oh shit.
On sabbatical from his ivy league job, Julian plans to write a novel. But having Hallie gardening right outside his window is the ultimate distraction. She's eccentric, chronically late, often literally covered in dirt—and so unbelievably beautiful, he can't focus on anything else. Until he finds an anonymous letter sent by a woman from his past.
Even as Julian wonders about this admirer, he's sucked further into Hallie's orbit. Like the flowers she plants all over town, Hallie is a burst of color in Julian's grayscale life. For a man who irons his socks and runs on tight schedules, her sunny chaotic energy makes zero sense. But there's something so familiar about her... and her very presence is turning his world upside down.
"Tessa Bailey is the queen of rom-coms. Long may she reign!" — Julie Murphy, #1 New York Times bestselling author of A Merry Little Meet Cute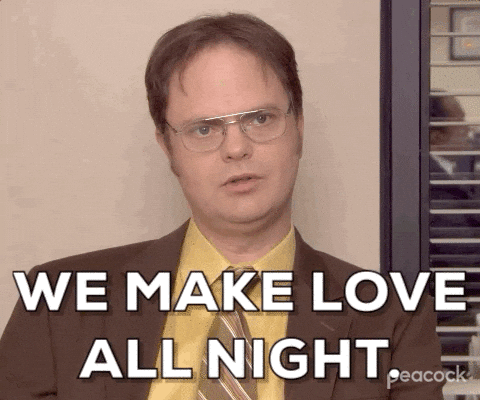 Tessa Bailey is one of those authors who I feel like I can never go wrong with. Her books always brighten my day, and I know I'm going to enjoy every cheese filled page of her books. Contemporary Romance romance isn't something I'd say is a favorite genre of mine, but it's something I find myself reading often. It gives me a break from bigger series or from books that have an intense amount of world building. Sometimes I just want to space out and read about a comedically mismatched pair finding love and doing it on page (if you know what I mean), but I feel like a lot of people forget that these books are meant for just that.
Allow me to explain…
I am not saying that Tessa Bailey's books are not just as well written as one that comes with a map in front where 60% of the first book is just world building, but what I am saying is that I go into each of these books with completely different expectations. When I pick up a huge fantasy novel, I want it to be transported to a magical world. When I pick up a Tessa Bailey novel, I just want to read something funny and cheesy so that I am so entertained that the entire time I forget that I haven't washed a dish in my house in about a week.
On page angst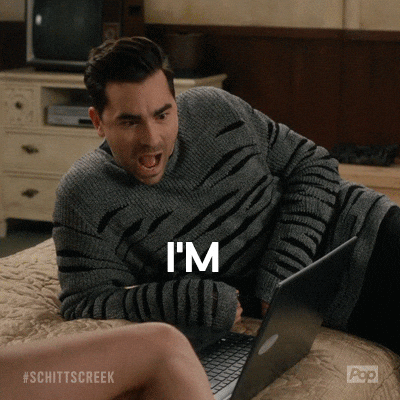 There is just something about the way that Tessa writes her men that has me crawling back every time. I have yet to be disappointed in one of her men yet, and I hope that day never comes. The men in her books are so angsty, obsessed, and possessive of their women it makes everything in me melt. Our man Julian in Secretly Yours was no exception to this rule. He is obsessive over his schedule and his habits, but when Hallie comes around and messes all of that up for him, he finds something new to obsess over. He is determined to be sure he's the reason she is smiling, and he never wants it to go way. THAT is the energy I want out of a RomCom leading man. I want him so unbelievably in love with his girl he can't think straight.
Haters are everywhere
One of my biggest pet peeves is when people hate on authors because they have become to mainstream or too popular. You don't get cool points just because you only like small authors or books that are more "intellectual" than literally every book on my kindle. Don't get me wrong, I love indie authors and think they should be protected at all costs, but I don't think I deserve a gold star when I read one. When I finished Secretly Yours, I scrolled through some of the reviews on Good Reads because honestly I was surprised to see the rating sitting just below 4 stars. I was very surprised to see people saying it just didn't wow them, or they couldn't get into the story. Now, I know everyone is entitled to their own opinion, but these really caught be off guard. I thought this book was witting and entertaining just like all the others I have read from Tessa. At the end of the day, it doesn't really matter what other people think. But for some reason these reviews stuck with me…
All of that to say…
All of this was my very long winded way of saying I think people hold completely different books up to the same light when they shouldn't. Tessa Bailey writes fun, cheesy, comfortably predictable stories with a sprinkling of smut that I personally enjoy every moment of. I don't want her books to feel like anything but that. People trying to pick her books apart under the same lens as anything other than a RomCom are just wrong.
If you want to read something that will put a smile on your face and make you think you should find a uptight man to unwind, you should most definitely pick up this book. I can still hear Julian's filthy words he whisper to Hallie in that garden as I write this… and it makes me want to go outside and get a little dirty.
Narration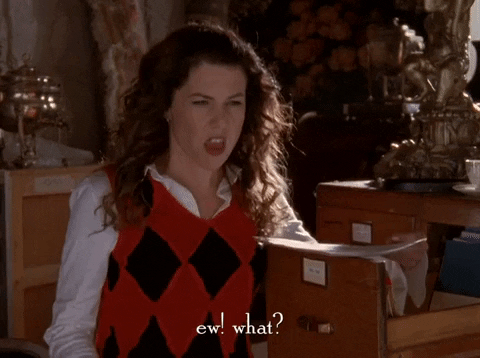 I didn't get this ARC as an audiobook, but I was having a hard time finding a moment to sit down and finish the last couple of chapters between work and my terrible time management skills, so on release day I snagged the audio with my monthly Audible credit that costs more money than I can reasonably afford, but here we are. This one was narrated by Callie Dalton, and I hate to say how much I did not like it. I went back and forth between even adding this into my review. But I cannot get over the fact that this narrator felt so mismatched to the story. Her voice sounded too serious for something about a fun, slightly off center gardener finally finding love with a high school crush. I was just very surprised with the way she chose to read this book. And the worst part is she kept going back and worth between saying Hollie and Hallie. I even listened to one instance over and over just to make sure I was hearing her right. I just didn't understand how that happened…
Final Words
In the end, Secretly Yours was a super fun read that I thoroughly enjoyed. It wasn't my favorite Tessa book because I'm not sure anything will ever beat Hook Line and Sinker for me. And because honestly I can always go for a lot more spice, but it was still a solid 4 star read for me! I even picked up the Target exclusive version on my way home from work last night because it has bonus content in the back!
Leah is a life long, fully devoted book-worm. Not only has she been an avid reader since she was young, she also has an English Degree and works as an author PA. Leah also enjoys writing, and has always found herself drawn toward literature in all its forms – novels, short stories, poetry, fanfiction, etc. She is a military wife, a cat mom, and a true homebody. Her favorite genres are romance, high fantasy, and anything paranormal.