Maybe Christmas, perhaps, means a little bit more.
3.5
You're a Mean One, Matthew Prince
Boy Meets Boy
LGBTQ+ Romance
Sourcebooks Casablanca
October 4, 2022
Paperback, Ebook, Audiobook
320
BRING A LITTLE JOY TO THE WORLD? NOT TODAY, SANTA.
Matthew Prince is young, rich, and thoroughly spoiled. So what if his parents barely remember he exists and the press is totally obsessed with him? He's on top of the world. But one major PR misstep later, and Matthew is cut off and shipped away to spend the holidays in his grandparents' charming small town hellscape. Population: who cares?
It's bad enough he's stuck in some festive winter wonderland―it's even worse that he has to share space with Hector Martinez, an obnoxiously attractive local who's unimpressed with anything and everything Matthew does.
Just when it looks like the holiday season is bringing nothing but heated squabbles, the charity gala loses its coordinator and Matthew steps in as a saintly act to get home early on good behavior…with Hector as his maddening plus-one. But even a Grinch can't resist the unexpected joy of found family, and in the end, the forced proximity and infectious holiday cheer might be enough to make a lonely Prince's heart grow three sizes this year.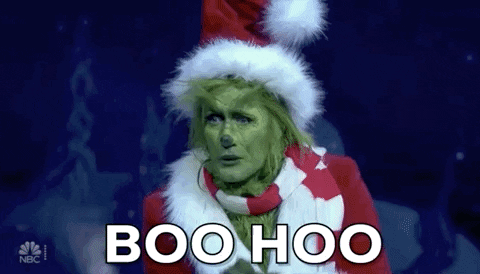 Are you looking for a redemption story with holiday themes? You're in the right place. "You're a Mean One, Matthew Prince" reiterates the ideas of personal connection, seeing past first impressions, and that you don't have to be rich to be fulfilled and happy.
Let's take a step back for a minute. If you haven't read the blurb for this novel yet, you're probably thinking one of two things:
Matthew Prince is mean.
Matthew Prince is a human Grinch.
Matthew Prince isn't really either of these things, and the title of this book is slightly misleading. He's a little spoiled. Born and raised an only child of an affluent and uppity NYC family, it's hard to blame Matthew Prince for where he's at when we meet him at the start of the book. Rather than handle his emotions like an adult, Matthew cries out for his parents' attention… by purchasing a small island.
"I bought an island. So what? It's not even a big island. It's only, like, twenty-five acres."
After purchasing said island, Matthew is shunned to his grandparents' house where he'll need to learn remorse, empathy, and responsibility. He'll only be allowed back to his life of leisure as a minor celebrity with his grandparents positive report card.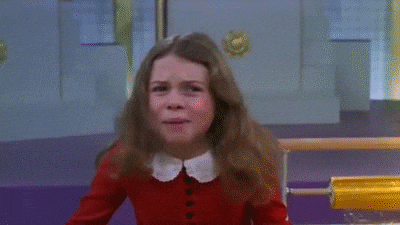 I admit that I really disliked Matthew as a character for the entire first half of this book. I wanted to reach into the pages, crawl between the sentences, and shake some humility into that selfish brain of his. Compliments to Janovsky, because he did an exceptional job bringing life and depth to a fictional character.
During his exile Matthew is tasked with working on a Gala to benefit the small business, which should be right up his alley. Unfortunately and selfishly, Matthew doesn't want anything to do with it. He'd rather run from his problems and skip town without so much as a goodbye.
Little by little, though, Matthew started to grow on me. With the help and insight of his lust interest Hector, the rekindled relationship of his grandparents, and some stark self-realizations, Matthew starts to give more of himself to the people around him and focuses less on how he can make himself look perfect in the public eye.
Final Thoughts
Ultimately, while I thought the love story was a little watered down, it still kept me turning the page.
The Grinch was never my favorite holiday movie, but I do like stories about personal growth and redemption. I could see this story being played out on the big screen, with Matthew rocking a green power suit and his own little "Max" carried around in a dog purse.
Check out "You're a Mean One, Matthew Prince" if you're looking for something lighthearted and tinged with holiday cheer, and if you're looking for other holiday novels you can grab one of the other #Holigays22 that came out this year. I recommend "Kiss Her Once For Me" by Alison Cochrun.
I'm Val, and I'm excited to share my love of books with you! I'm a sassy Sour Patch kid from New Jersey, dog mom to Chance the beagle, and much like the rest of the Hive, I'm a coffee lover (I think it's a requirement to be here). The first book I remember reading voluntarily involved a boy wizard who lived in the cupboard under the stairs, and I've been chasing magic ever since. I love Happily Ever Afters, and I love love. My favorite genres are romance and rom-coms, fantasy, and young adult/new adult. If I'm not reading, I'm probably kayaking, watching the Great British Baking Show, or discovering a new craft beer.