Narrated by Erin Mallon and Tom Taylorson
5
Child of Mine
Boston Classics
Home Cooked Books
March 11, 2022
The bigger the secret, the harder it is to hide. Single mom Isabella York was a celebrity before she had her first kiss, her first date, or her first sip of alcohol. Playing the bad girl - both on and off the set - allowed her to make up for lost time. Back home in Boston, with her "checkered past" behind her, all she wants is to raise her little girl far away from the spotlight - because revealing her secrets could mean losing everything or gaining more than she ever hoped. For her and her daughter. It's not that Henry Smith hates kids; they don't like him. Meanwhile, he's stuck producing children's TV, so he'll try to tone down the grumpiness that's dogged him since his life imploded seven years ago. After all, not everyone gets a second chance to chase his dream. If he plays his cards right at this new gig, he can move on to making television that will change the world, not just entertain a bunch of brats. Maybe he can charm the woman he never thought he'd see again into a do-over while he's at it. In this sexy, heartwarming, not-quite-historical romance - the latest Boston Classics stand-alone rom-com - a sunshine/grumpy pair has to face the past before they can find a future together.
Child of Mine was a very entertaining audiobook. Not only did it feature extremely talented book narrators, each chapter starts with a "tabloid-style" news report. The type of gossip you'd read in Soap Opera Digest from the grocery checkout lane. Some readers might actually be too young to remember a time without internet and social media. Soap Opera Digest was the best way to keep up-to-date with TV drama and celebrities in the 80's and early 90's.
The Boston Classics stories are equal parts delightful and nostalgic!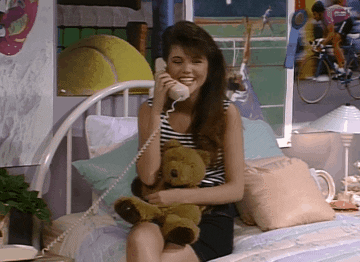 Bella was a popular TV villain on a soap opera in the mid 1980's. Prior to playing the character Quin, she was known as Izzy when she was a teen actor on a kid's show called Boom. Throughout the book, her TV personalities of Izzy and Quin bicker, tease, and sometimes annoy Bella in her mind. They're like an angel on one shoulder and a demon on the other.
While Bella has more than one scandal to hide from gossip magazines, her biggest secret is the existence of her daughter, Lila. When Bella unexpectedly got pregnant, she left TV and New York in her rearview mirror. She fled to Boston and raised Lila as a single mom.
Thankfully, Child of Mine is told from dual points of view. We get to learn all of the things Bella needs to find out. Such as why the father of Lila disappeared, where he's been for five years, and why he's showed up in Boston. She can't bring herself to admit to Hal that he has a daughter right away. There are several legit reasons why it's hard for her to admit. As they get closer to each other, the secret between them is burning.
Once that bomb goes off, the real love story begins.
Turns out, I am a sucker for a devoted dad in rom-coms. It didn't hurt that Hal has a southern accent in the audiobook. That was quite entertaining during their love scenes. hint hint. Child of Mine by Karen Grey delivered with steamy-romance, a couple of laughs, as well pure non-romantic love. Hal learning to be parent to a five-year-old he's just met might be the biggest turn on of the whole story. Ladies and gents, Child of Mine is sure to make you swoon.
This post contains affiliate links.
Kristin lives in the PNW with her husband, and three kids. She loves to read YA fiction, fantasy, and romance. She's recently entered the world of "Booktok" on Tiktok, and is having way too much fun following the trends of young folks. The only shows she watches are re-runs, and if she's not reading a book she's listening to one.