A one-night-stand could turn into forever...
4
Ship Wrecked
Spoiler Alert #3
Contemporary Romance
Avon Books
11/15/2022
Paperback, Ebook, Audiobook
416
After All the Feels and Spoiler Alert, Olivia Dade once again delivers a warm and wonderful romantic comedy about two co-stars who once had an incredible one-night stand--and after years of filming on the same remote island, are finally ready to yield to temptation again...
Maria's one-night-stand--the thick-thighed, sexy Viking of a man she left without a word or a note--just reappeared. Apparently, Peter's her surly Gods of the Gates co-star, and they're about to spend the next six years filming on a desolate Irish island together. She still wants him...but he now wants nothing to do with her.
Peter knows this role could finally transform him from a forgettable character actor into a leading man. He also knows a failed relationship with Maria could poison the set, and he won't sabotage his career for a woman who's already walked away from him once. Given time, maybe they can be cooperative colleagues or friends--possibly even best friends--but not lovers again. No matter how much he aches for her.
For years, they don't touch off-camera. But on their last night of filming, their mutual restraint finally shatters, and all their pent-up desire explodes into renewed passion. Too bad they still don't have a future together, since Peter's going back to Hollywood, while Maria's returning to her native Sweden. She thinks she needs more than he can give her, but he's determined to change her mind, and he's spent the last six years waiting. Watching. Wanting.
His shipwrecked Swede doesn't stand a chance.
Welcome back, Gods of the Gates fanfic enthusiasts!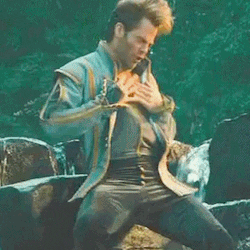 Fans of Olivia Dade will not be disappointed with "Ship Wrecked", the third installment of the "Spoiler Alert" series. There are a lot of familiar names and faces, and spectacular cameos from past MCs we've come to know and love. (Here's looking at you, Alex. You'll always have my heart. Sorry, Lauren.) Peter and Maria's story starts with a one night stand, and ends with confusion and hurt feelings. Spoiler Alert – see what I did there?! – the one night stand is only just the beginning for Peter and Maria. Not only do they have a previous romantic entanglement, but they become coworkers who are starring as enemies-to-lovers isolated on an island alone. Dade delivers her promise of tension! 
Similarities and Differences
Naturally, there are a lot of similarities throughout "Ship Wrecked" that will immediately bring readers back to the Gods of the Gates world from 'Spoiler Alert" and "All The Feels" . The nostalgia for being back with familiar people and places is comfortable. However, Dade also shows a lot of growth in her writing style with this new story.
While the first two books in this series capture a relationship from beginning to end, the timeline has been relatively short-term present. In "Ship Wrecked" Dade brings readers on the journey of Peter and Maria's relationship that is more than six years in the making. I appreciated the drawn out nature of the story's timeline and how it was done to mirror their show's character arcs. There's a certain amount of skill necessary to be able to capture a relationship that occurs over that length of time and write it in clear, succinct, palatable ways to fit into a novel-sized shape.
Body Positivity & Plus-Size Representation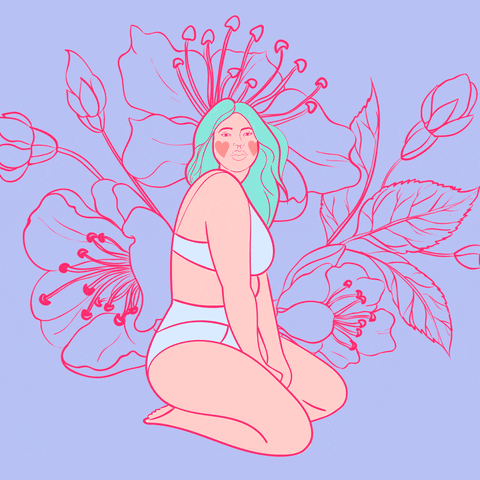 Olivia Dade boasts body positivity and plus-size representation in her work. This, above all the nerd love, was what drew me to her writing in the first place. At least one of her main characters in this series is plus-sized, and body positivity plays a very important role in each and every story. Peter and Maria are both written as plus-sized characters, which is also different from the first two books in this world. Maria and Peter are beautiful, talented, and successful, and their body size is front and center both personally and professionally.
As a plus-sized woman, I am all for body positivity and plus-sized characters being put in starring roles. Dade doubles down on this by not only making Peter and Maria stars in her book but also making them stars on a highly successful television show. My main gripe is that while our two stars are front and center, so is the topic of their weight and size, and the number of times body size gets referenced starts to cross the line from body positivity to criticism and shame. Maria's character deals with this more than Peter, and it seems telling that even when the goal is to decrease the shame of a plus-size figure, it's still the woman whose shape is criticized the most. Inevitably the size and weight references are more disruptive for one person versus the other, which feels harmful rather than normalizing. 
Final Thoughts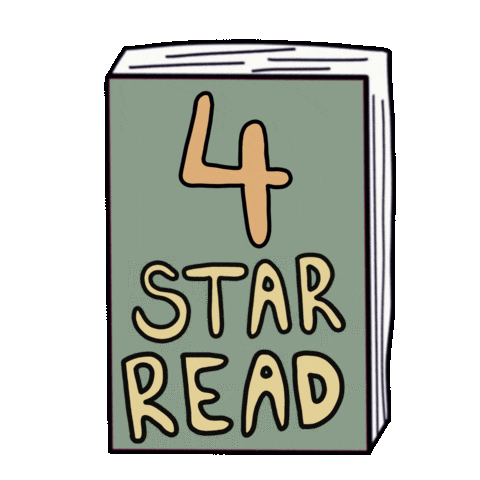 While I feel like the plus-size pride and body positivity themes throughout this story could have developed further to show cause and effect on both genders, it didn't deter me from the character development and slow burn romantic entanglements. I swooned so hard for Peter and Maria and rooted for them at every single opportunity.
I couldn't put this book down. I attempted to buddy read this with a friend, but couldn't be trusted to stop or take a break because I was completely invested in the Happily Ever After. If you're looking for a nerdy, character-driven, slow burn workplace romance, look no further. "Ship Wrecked" will having you laughing, biting your lip, and cheering for two people to get out of their own way in the name of love.
I'm Val, and I'm excited to share my love of books with you! I'm a sassy Sour Patch kid from New Jersey, dog mom to Chance the beagle, and much like the rest of the Hive, I'm a coffee lover (I think it's a requirement to be here). The first book I remember reading voluntarily involved a boy wizard who lived in the cupboard under the stairs, and I've been chasing magic ever since. I love Happily Ever Afters, and I love love. My favorite genres are romance and rom-coms, fantasy, and young adult/new adult. If I'm not reading, I'm probably kayaking, watching the Great British Baking Show, or discovering a new craft beer.