A Touch of Moonlight by Yaffa S. Santos
4
A Touch of Moonlight
Contemporary Romance
Harper Paperbacks
October 25, 2022
Ebook, Paperback, Audio
304
From the author of
A Taste of Sage
comes another charming and engrossing novel in which a young woman must navigate her family's expectations, the demands of her job, a new love, and a secret about her magical identity.
Larimar Cintrón works hard at three things: her job as brand manager for Beacon Café, a New York based corporate bakery chain; taking care of her parents and her abuela; and hiding that she's a
ciguapa
—a mythical creature of Dominican folklore with long, straight hair and backwards-facing feet. Larimar may only be a
ciguapa
on full moons, but she feels like an outsider in her family the rest of the month too. Her love of '90s punk rock music and style further sets her apart. But when her best friend introduces her to Ray, a bakery owner and fellow punk rock lover, Larimar thinks she may have finally found someone with whom she can be her true self. As Beacon's brand manager, Larimar oversees all new location openings, including its newest store in New Jersey, which could be the project that finally lands her a coveted promotion. But when she discovers the location is right across from Ray's bakery, Borrachitos, Larimar is torn between impressing her boss and saving Ray's business. As Larimar continues to grow closer to Ray and the new store's opening looms, she struggles to hide the truth about herself and her job. But embracing her magical nature may be the only way Larimar can have everything she wants. Witty and poignant,
A Touch of Moonlight
is a celebration of heritage, culture, and identity—of embracing yourself and finding your place in the world.
A Touch of Moonlight by Yaffa S. Santos
A Touch of Moonlight by Yaffa S. Santos is what Women's Fiction and Folklore meet and make for a magical reading experience.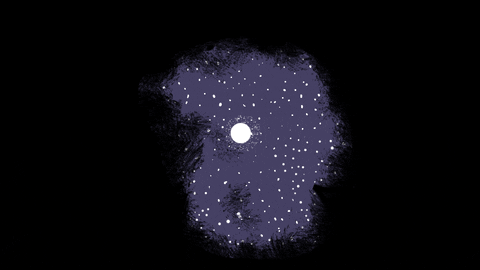 The premise, the lore
This is a modern day tale of a mythical being known in many Latin American countries, specifically in Dominican Republican known as Ciguapas. Sometimes warned as dangerous creatures, Ciguapas have backwards feet, long straight hair, run backwards, and are known to be heard crying in the woods. They also have menacing back stories in which Yaffa S. Santos steered clear from.
In A Touch of Moonlight the main female character is Larimar and she works in Marketing. She comes from a long line of Ciguapas, her mother is one, as well as her grandmother and so on.
Larimar is thriving at her job in brand managing a franchise bakery but it all is threatened when she meets Ray. He owns his own small baker business. After they coincidentally get set up on a blind date Larimar knows she is in trouble, she makes an instant and deep connection with Ray and in the other side of that token she finds out her company wants to close his shop to open yet another franchise.
As Larimar is at a crossroads with her heart and mind, she also is harboring her secret of being a Ciguapa. Can she ever tell Ray everything and still make it work as a couple? You have to read to find out.
My Take, do I recommend?
I think that this book is brilliant. It perfectly weaves and balances a story of courage, the courage to open up to love, to be honest, to fight for your worth in the workplace. As Larimar works on "unmasking" to her various viewpoints of her life I found so much to relate to. There are many wonderfully healing conversations that take place with family in addressing generational wounds. The Dominican American representation also written so beautifully, simply put as a thriving woman in society with goals to work towards and hardships to work through. I absolutely recommend A Touch of Moonlight by Yaffa S. Santos to EVERYONE, not only is there an amazing story, the food and recipes mentioned are absolutely scrumptious sounding and I look forward to recreating many of the pastries and dishes.
A Touch of Moonlight is Yaffa S. Santos second novel, to pre-order your own copy check here! Please note this is an affiliate link.
Also if you are in the Central Florida area, I will be interviewing Yaffa S. Santos on A Touch of Moonlight, on October 25th!
Carla is a born-again bookworm originally from Puerto Rico. Becoming a mom is what drove her back into the love of reading. Starting with the love of Romance books but now she enjoys any epic tales that are well written. She's a mom of three, a wife, and resides in Central Florida. Hurricane news doesn't scare her but finding out a second book in a series doesn't come out for another year will send her into a real panic. Sending her chocolate and another great book works best to support her through such times.