4
Something in the Heir
Regency Romance
St. Martin's Griffin (September 20, 2022)
September 20,02022
Kindle, Audiobook, Library Binding, Paperback,
346
Emmeline and William Pershing have enjoyed a perfectly convenient marriage for eight years. Their relationship is a seamless blend of their talents and goals. They've settled into separate, well-ordered lives beneath the same roof, and are content to stay that way—or so Emmeline thinks. And if William has secretly longed for a bit more from the woman he adores, he's managed to be content with her supreme skills as a hostess and planner, which has helped him advance his career. Then when Emmeline's grandfather, the reclusive Duke of Welshire, summons them both for his birthday celebration and demands they bring their two little angelic children, William is stunned to discover that his very proper wife invented not one, but two heirs to fulfill the agreement for living at Winnover. But surely if Emmeline and William team up and borrow two cherubs to call their own, what could go wrong? Enter George, age 8, and Rose, 5—the two most unruly orphans in Britain. As the insanity unfolds, their careful, professional arrangement takes some surprisingly intimate turns as well. Perhaps it takes a bit of madness to create the perfect happily ever after.
A marriage of convenience became very inconvenient.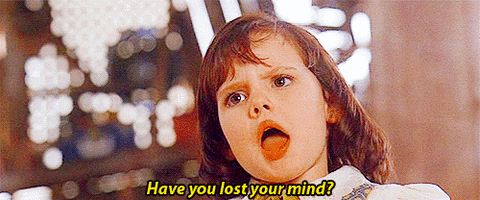 I was pleasantly surprised by Something in the Heir. Regency romance is not one of my go-to book genres. Once I got settled into the story, I came to adore the trouble-making orphans. They're kind of the stars of the show. The attempts of Emmeline and William looking for "suitable" children to borrow was so strange and hilarious. Who would actually let their landlord borrow their children for a month?
As mentioned, they do end up finding an orphan brother and sister pair. Their kind and have sweet intentions, but they're definitely used to fending for themselves. They enjoy being spoiled with treats and nice clothes, but that doesn't keep them from sneaking away candlesticks and silver for their eventually breakaway. Rather than behaving like two pretentious snobs, Emmeline and William both feel sympathy for the kids. They know of their thievery, and allow it to continue for a time. I found it very endearing that these two people who have never been parents were so patient and compassionate.
This was not a typical love story.
In the marriage of convenience trope, we expect for the two partners in the scheme to eventually fall in love. What I enjoyed in this storyline was how it was rambunctious children that helped them find love with each other. It brought both of them into a more relaxed and silly version of themselves. True, Emmeline created the issue of needing to produce two children for a public party of her uncle's, but William was on her team right away. He never belittled his housewife for creating such a lie, he admired her attention to details. He complimented her wits.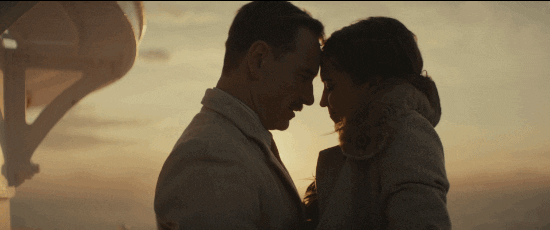 The shenanigans of raising too street-tough orphans into society presentable children is the basis of this story; however, readers have to appreciate the way Suzanne Enoch wove in examples of healthy relationships. There was negotiations between parent and child, there was clear and concise communication, and there were clear boundaries. Call me crazy, but I didn't expect that in a regency-style story. It was such "men come first" and "children should be seen not heard" time period.
Whether you're a long-time regency romance reader, or a newbie like me, Something in the Heir is a must read! It's funny, light-hearted, and will give you that warm and fuzzy feeling.
Kristin lives in the PNW with her husband, and three kids. She loves to read YA fiction, fantasy, and romance. She's recently entered the world of "Booktok" on Tiktok, and is having way too much fun following the trends of young folks. The only shows she watches are re-runs, and if she's not reading a book she's listening to one.