3.5
Once Upon A December
Romance
Berkley
10/04/2022
Paperback, Ebook, Audiobook
336
A one-of-a-kind Christmas market offers holiday magic in the new romance from the author of The Kindred Spirits Supper Club.

With a name like Astra Noel Snow, holiday spirit isn't just a seasonal specialty--it's a way of life. But after a stinging divorce, Astra's yearly trip to the Milwaukee Christmas market takes on a whole new meaning. She's ready to eat, drink, and be merry, especially with the handsome stranger who saves the best kringle for her at his family bakery.
For Jack Clausen, the Julemarked with its snowy lights and charming shops stays the same, while the world outside the joyful street changes, magically leaping from one December to the next every four weeks. He's never minded living this charmed existence until Astra shows him the life he's been missing outside of the festive red brick alley.
After a swoon-worthy series of dates, some Yuletide magic, and the unexpected glow of new love, Astra and Jack must decide whether this relationship can weather all seasons, or if what they're feeling is as ephemeral as marshmallows in a mug of hot cocoa.
"In a place outside of time, every day was December."
"Once Upon A December" by Amy E. Reichert is a whole holiday mood. 
Readers are literally dropped into the holiday season from chapter one, where we meet Jack Clausen, a dreamy and delicious baker who creates delectable treats for sale at his family's bakery in the Julemarked, a magical Christmas village.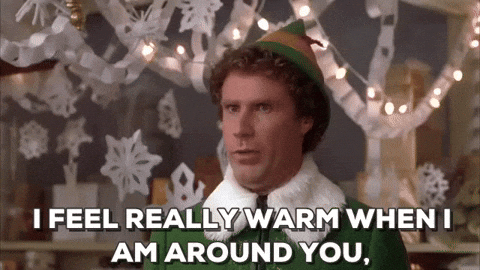 "What could be sexier than a man who baked?"
Jack and his brothers can bake me holiday treats any time. I know Astra loves cherry and almond paste, but I'd happily accept apple, pecan, or pumpkin kringle treats. Just let me know where to send my money.
I love that Reicher writes an entire story surrounding the Julemarked, because one of my favorite aspects of the holidays is being able to buy gifts for my friends and family. Though I do sometimes succumb to the anxiety and panic of not being able to get everyone the *perfect* gifts, like Astra, I absolutely love being able to make someone smile with something I know they will love. I especially love venturing to craft fairs and markets to potentially find that unique and unexpected present. Malls are stressful, but Christmas markets are charming. Throw in some hot apple cider or hot chocolate and I am sold.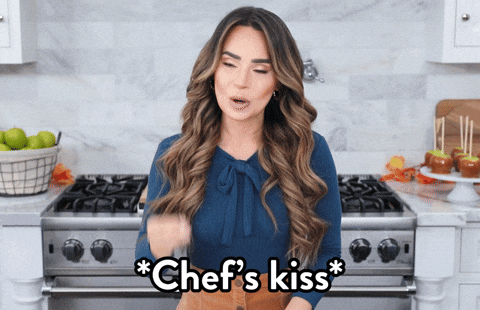 Final Thoughts
"I like how even time can't keep two people who belong together apart."
Ultimately, I really enjoyed reading this novel, especially as the start to my holiday reading list. There were a few ideas surrounding the magic of the market that I had trouble following, and the details were a little muddy. You may want to look past those to immerse yourself in the warmth of the holiday spirit. Overall, the author's themes came through loud and clear: 
*Holidays are meant to be spent with family and/or the ones you love
*Stand up for yourself and what you want, but compromise is key
*Love doesn't have to be romantic love to be important
*Don't let Astra babysit your kids unless you want them complicit in a crime – IYKYK
"Once Upon A December" would be an excellent recommendation for fans of Christina Lauren's "In A Holidaze" and "All I Want For Christmas" by Wendy Loggia, and I'd recommend it for anyone ready to dip their toe into a holiday TBR.
Happy holidays and Happy Reading!
I'm Val, and I'm excited to share my love of books with you! I'm a sassy Sour Patch kid from New Jersey, dog mom to Chance the beagle, and much like the rest of the Hive, I'm a coffee lover (I think it's a requirement to be here). The first book I remember reading voluntarily involved a boy wizard who lived in the cupboard under the stairs, and I've been chasing magic ever since. I love Happily Ever Afters, and I love love. My favorite genres are romance and rom-coms, fantasy, and young adult/new adult. If I'm not reading, I'm probably kayaking, watching the Great British Baking Show, or discovering a new craft beer.