5
Drunk on Love
Romance
Penguin Group
September 20, 2022
An intoxicating and sparkling new romance by New York Times bestselling author Jasmine Guillory. Margot Noble needs some relief from the stress of running the family winery with her brother. Enter Luke: sexy, charming, and best of all in the too-small world of Napa, a stranger. The chemistry between them is undeniable, and Margot is delighted that she lucked into the perfect one-night stand she'll never have to see again. That is, until the winery's newest hire, Luke, walks in the next morning. Margot is determined to keep things purely professional, but when their every interaction reminds her of the attraction still bubbling between them, it proves to be much more challenging than she expects. Luke Williams had it all, but when he quits his high-salary tech job in Silicon Valley in a blaze of burnout and moves back to Napa to help a friend, he realizes he doesn't want to tell the world—or his mom—why he's now working at a winery. His mom loves bragging about her successful son—how can he admit that the job she's so proud of broke him? Luke has no idea what is next for him, but one thing is certain: he wants more from the incredibly smart and sexy woman he hooked up with—even after he learns she's his new boss. But even if they can find a way to be together that wouldn't be an ethical nightmare, would such a successful woman really want a tech-world dropout? Set against a lush backdrop of Napa Valley wine country, nothing goes to your head as fast as a taste of love—even if it means changing all your plans.
I don't love wine, but I do love romance!
In Drunk on Love, we are given an immediate attraction between Margot, a success winery owner, and a tech-professional named Luke. They meet in Napa after a particularly stressful day for Margot. There is a spark between these two, and both of them realize it would be good to indulge themselves. They clearly didn't expect to see each other at work the next morning!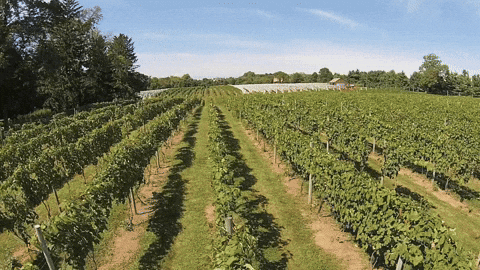 You can't imagine the awkwardness!
It takes enough effort to get out of our own bed on time for work, let alone early enough from a lover's house! Margot does not perform the "walk of shame" as its known, but rather, Luke drives her home. He wants to see her again, but she's quite unsure about that. Either way, she gets herself together and preps herself for a Monday morning at the winery. I couldn't help but laugh to myself when I pictured the two of them seeing each other at work. Margot's brother hired Luke, she had no idea he was the new guy! I don't think I have enough of a poker face to survive that. Fortunately she does, and the two of them get through their first day without attracting suspicions with co-workers.
Ever had a workplace fantasy?
Jasmine Guillory applies just the right amount pressure between Margot and Luke at work. Their night together was like an inferno, and immediately the next day they had to set the stove to simmer. It would be easy to let Luke into her office, shut the door, and lay him out on her desk. Margot Noble doesn't take the easy routes. She works hard, and she wants to be taken seriously. She can't allow a workplace romance to strip of her of the hard earned respect she's earned from her employees, and the town of Napa. Instead, she draws a line between them to keep it all professional. It works for a chapter or so, but ultimately we know that the heat between them inevitably rises until they have to take a leap together, or get out of the kitchen.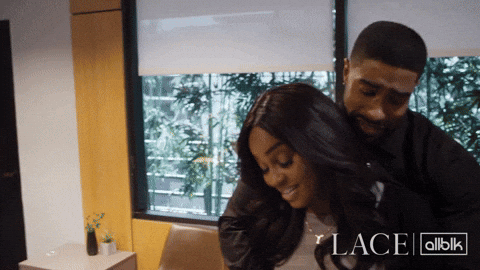 I loved Drunk on Love, so much! Jasmine Guillory does such a great job of writing characters that we care about. We want both Margot and Luke to be successful as individuals, but can't they just hurry up and get married? Their struggles are relatable. Keeping up with ethics and morals means to keep sweeping their natural feelings under the rug. Guillory manages to take us through their battles in a way that keeps us hooked, and rooting for their seemingly impossible happily ever after.
Kristin lives in the PNW with her husband, and three kids. She loves to read YA fiction, fantasy, and romance. She's recently entered the world of "Booktok" on Tiktok, and is having way too much fun following the trends of young folks. The only shows she watches are re-runs, and if she's not reading a book she's listening to one.