The Sisterhood of the Superlatives
3.7
The Most Likely Club
contemporary fiction, humorous fiction
Berkley
September 6, 2022
Paperback, Kindle
368
At their milestone high school reunion, a group of friends make a pact to finally achieve their high school superlatives one way or another, in the lively new novel from the acclaimed author of Last Summer at the Golden Hotel.
In 1997, grunge is king, Titanic is a blockbuster (and Blockbuster still exists), and Thursday nights are for Friends. In Bellport, Connecticut, four best friends and high school seniors are ready to light the world on fire. Melissa Levin, Priya Chowdhury, Tara Taylor, and Suki Hammer are going places. Their yearbook superlatives confirm it: Most Likely to Win the White House, Cure Cancer, Open a Michelin-Starred Restaurant, and Join the Forbes 400. Fast forward twenty-five years and nothing has gone according to plan as the women regroup at their dreaded high school reunion.
When a forgotten classmate emerges at the reunion with a surprising announcement, the friends dig out the yearbook and rethink their younger selves. Is it too late to make their dreams come true? Fueled by nostalgia and one too many drinks, they form a pact to push through their middle-aged angst to bring their teenage aspirations to fruition, dubbing themselves the "Most Likely Girls." Through the ensuing highs and lows, they are reminded of the enduring bonds of friendship, the ways our childhood dreams both sustain and surprise us — and why it's deeply uncool to peak in high school.
The Most Likely Club is funny and endearing
I recently told a friend I wished there were more books with leading ladies I could identify with. So many of the romcoms I read are all about being young and messy in the city. I'm close to middle-aged, have a thriving career, and live in the suburbs. My life could handle some story-worthy adjustments—there's lots to work with here! So, where are these stories?
Fast-forward two weeks, and I was reading The Most Likely Club by Elyssa Friedland, a heartwarming story about a group of friends who have not lived up to the ambitious superlatives their high school senior class voted for them. Twenty-five years later, their dreaded class reunion forces them to think about the state of their lives and future.
"Of course, she hadn't forgotten about the reunion. It would be like forgetting a scheduled colonoscopy—the prep would be just as bad. A part of her would have preferred a tube with a camera up her ass to facing her classmates en masse."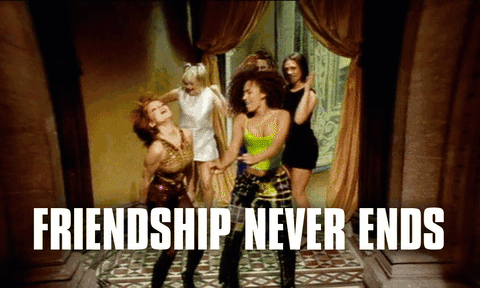 Once inseparable in high school, Melissa, Suki, Priya, and Tara are still pretty tight. And although their lives are full of adult problems (whose isn't?), their families and careers keep them content and busy. Melissa married her high school sweetheart, and he just recently left her for a young yoga teacher. Suki is a very successful CEO facing some backlash. Priya is a doctor struggling to balance advancing her career while still caring for her family. Finally, Tara owns a cooking school for kids even though she doesn't like kids.
As the celebration of the anniversary of their high school graduation approaches, they start to struggle with the idea that they are not living up to their potential or even trying to pursue the dreams they once had for themselves. Finally, the reunion becomes a tipping point, and they devise a plan to turn their life around.
"We are the Most Likely Girls, the Make it Happen Women, the Don't Fuck with us Femmes."
The story was lighthearted, endearing and funny. Not only did most of the characters resonate with me—Suki being the outlier. I didn't like her much, tbh—but also, as a person who was a teen and went to high school in the 90s, the reference to movies, music and trends from that decade filled my heart with nostalgia and joy. The Most Likely Club explores the importance of finding your tribe and showing up for each other. This story is about friends lifting each other up through life's downs and how it's never too late to pursue one's dreams.
Darienne was 15 when her aunt gave her a copy of Princess by Jean Sasson, and she has been hooked on books ever since. Originally from Puerto Rico and now living in Maryland, she's always looking to visit new coffee shops and bookstores. Her favorite genres include YA, spicy romcoms, and women's fiction. Thanks to the Bees, she's also now obsessed with romantasy series. Other loves include lavender lattes, sassy coffee mugs, sunrises, sleeping in, small-town charm, and big city lights. One day, she'll write that book that lives in her head.