So glad I stumbled onto this book!
5
Love on my Mind
Shades of Love
Interracial Romance
Avon Impulse (July 12, 2016)
Tracey Livesay makes her Avon Impulse debut with a sparkling and sexy novel about a woman who will do anything to fulfill her dreams… but discovers that even the best laid plans can fail when love gets in the way. Successful PR executive Chelsea Grant is one assignment away from making partner at her firm and nothing will stand in her way. Her big break? Turn a reclusive computer genius into a media darling in time for his new product launch. He may have been dubbed the "sexiest geek alive" but he has no patience for the press—and it shows. Piece of cake, right? Only problem is… his company doesn't want him to know they hired her. After a disastrous product launch two years ago, tech CEO Adam Bennett knows the success of his new device depends on the media's support. When a twist of fate brings the beautiful PR specialist to his door, Adam hires Chelsea to help turn his image around. Their attraction is undeniable and the more time they spend together, the harder it becomes to keep things professional. But when Adam discovers Chelsea's deception, will she risk everything for her career or is love the real thing on her mind?
Just when I thought I couldn't love this book any more, I dared to read the acknowledgements and that is when I cried. Tracey Livesay shared her personal reasons for writing Love on my Mind and it is truly heart warming. I won't spoil that special two pages for future readers, but it really adds a connection between writer and reader.
In Love on my Mind, we see the all too common struggle women face in the corporate world. Chelsea sacrificed a lot of her personal time and needs to keep her career trajectory on the right path. While Chelsea may have felt that a corner office in a downtown LA high-rise would finally fulfill her, she doesn't recognize that she is already enough on her own. She's in position for promotion in her company, and is held back at the last minute for a final "project".
Chelsea should've had her promotion and a bag, but she couldn't have known how much better this would be for her.
The lovable but socially challenged Adam isn't aware that he's been set up by his best friend to work with Chelsea. He's a tech-geek that has done amazing things in computer science, but the world only cares about his looks. Sure, he's advancing society's gadgets, but do you know if he wears boxers or briefs? He doesn't understand people and their motivations. Insert Chelsea.
Chelsea knew she needed to become friendly with Adam to get him camera-ready as her final account before promotion. She didn't intend their surprise meeting and forced proximity. Don't we all love a force-proximity romance? Chelsea manages to ease the anxiety building up in Adam surrounding his new product launch. What unfolds is a panty-melting read!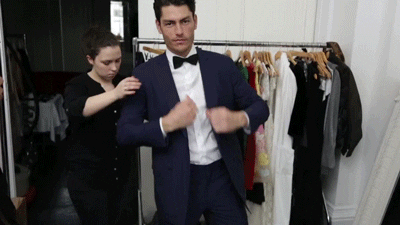 Thank you, Tracey Livesay, for bringing Love on my Mind to the Apollyon 2022 event. It was by chance that I found your table and picked through your back list. I cannot wait to catch up on all of your romances and work my way up to American Royals. The cover alone is breathtaking!
Kristin lives in the PNW with her husband, and three kids. She loves to read YA fiction, fantasy, and romance. She's recently entered the world of "Booktok" on Tiktok, and is having way too much fun following the trends of young folks. The only shows she watches are re-runs, and if she's not reading a book she's listening to one.