Storyline

Narration
3.3
The Bodyguard
Women's Fiction, Romantic Comedy, Contemporary Women's Fiction
Macmillan Audio and St. Martin's Press
July 19, 2022
Audiobook, Kindle, Hardcover
320
"My perfect ten of a book!" -- Emily Henry, New York Times bestselling author of BEACH READ and BOOK LOVERS
"With speedy pacing and sexual tension for miles, this tale packs a punch." --People
She's got his back.
Hannah Brooks looks more like a kindergarten teacher than somebody who could kill you with a wine bottle opener. Or a ballpoint pen. Or a dinner napkin. But the truth is, she's an Executive Protection Agent (aka "bodyguard"), and she just got hired to protect superstar actor Jack Stapleton from his middle-aged, corgi-breeding stalker.
He's got her heart.
Jack Stapleton's a household name—captured by paparazzi on beaches the world over, famous for, among other things, rising out of the waves in all manner of clingy board shorts and glistening like a Roman deity. But a few years back, in the wake of a family tragedy, he dropped from the public eye and went off the grid.
They've got a secret.
When Jack's mom gets sick, he comes home to the family's Texas ranch to help out. Only one catch: He doesn't want his family to know about his stalker. Or the bodyguard thing. And so Hannah—against her will and her better judgment—finds herself pretending to be Jack's girlfriend as a cover. Even though her ex, like a jerk, says no one will believe it.
What could possibly go wrong???
Hannah hardly believes it, herself. But the more time she spends with Jack, the more real it all starts to seem. And there lies the heartbreak. Because it's easy for Hannah to protect Jack. But protecting her own, long-neglected heart? That's the hardest thing she's ever done.
More Praise for The Bodyguard:
"Great rollicking fun! Prepare to laugh and swoon and grin your pants off."—Helen Hoang, New York Times bestselling author of The Heart Principle

"Utterly charming... Center's latest might be her most winning yet. It's not only a must-read for her fans, but
it will likely garner her new devotees as well." --Booklist (starred review)
"My perfect 10 of a book. As funny and sweet as all the very best nineties rom-coms, but with Center's signature heart-tugging depth. I wish I could erase it from my mind just to read it again for the first time. A shot of pure joy."—Emily Henry, #1 New York Times bestselling author of Book Lovers
"The Bodyguard is absolutely, unequivocally delightful!"—Jodi Picoult, #1 New York Times bestselling author of Wish You Were Here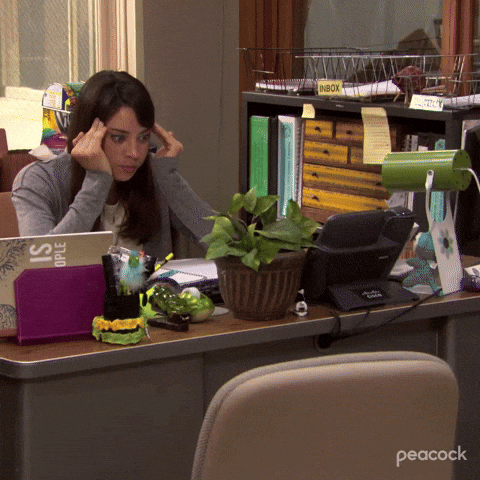 Katherine Center really threw me off with this one! At first glance, I thought this would be your classic, girl falls for the bodyguard she doesn't think she needs, but I was pleasantly surprised when I found out I was dead wrong! In this story, Jack Stapleton just wants to spend time with his sick mother and doesn't see the need for the Hannah to be his personal protection. Especially when she's… well… so small. Hannah isn't too thrilled about this assignment either, but they both slowly start to change their minds.
First Impressions
My first impression with The Bodyguard was immediate interest. I thought making the girl the bodyguard was awesome! I also did google who Jack Stapleton was, though I was 95% sure he wasn't a real celebrity. Of course, now all I want to know is who he was modeled after. Anyway, I generally find several things to be true with stories like this. 1 – They are always a little cheesy. 2 – They either are surprisingly deep, or just try really hard to be. And 3 – There is normally some fantastic spice. I was pretty surprised to find out which of these assumptions were correct this time around.
1 – Cheese Factor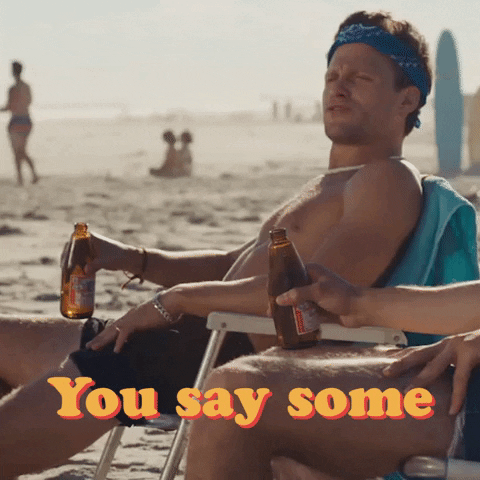 I have no issue with a little cheese with my RomComs. In fact, I expect it. We all know what we are getting ourselves into with these kinds of books, so I welcome it. This book wasn't nearly as cheesy as it could have been though. I did think that Hannah talking directly to the reader was a bit much, but it worked for the story. It added a level of fun that I think went really well with the general storyline, I am just personally not a huge fan of that. I also thought that the characters lacked depth. I know that it was supposed to be a lighthearted story, but the characters felt a little too one dimensional for me.
2 – Deep end or Kiddie Pool
Which brings me to my next point. Was The Bodyguard "deep end" deep or "kiddie pool" shallow? (And yes, that is a TVD reference). I think this story tried really hard to be "deep end" deep. We open with the death of Hannah's mother, which I thought was setting the tone. There were some serious moments throughout the story- Jack talking about his brother, some moments with his mom, but overall, I feel like it missed the mark slightly. I felt like Hannah's character was trying to deal with the loss of her mother, and suddenly forgot about it halfway through the story. And when you spell out the deeper meaning to a book in the epilogue, it kind of kills it.
3 – Spice Scale, and Does it Matter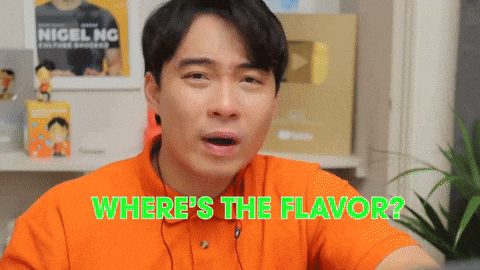 Now, not every book needs spice. I know that. You know that. BUT, when most popular books that have cartoon covers are just full of smut right now, it is VERY bold to completely leave it out. I mean, we had some sexual tension, (I personally could have done with even more) but that tension led nowhere. Like not even a fade to black scene. Nothing. To say I was disappointed is an understatement. Is that my own personal issue? Totally. Am I going to get over it? Probably not. But, again, personal issue.
At the end of the day…
I thought The Bodyguard was a funny, sweet, and really unique story. I know I may have just spent this whole review talking about the things that I thought the story lacked, but that is just my takeaway. It wasn't a rave, but I don't think it was bad by any means. It is a great book for anyone who just wants something sweet and different! I just felt like it could be a little more real. It definitely felt like a sitcom, but there's nothing wrong with that.
Narration
Patti Murin did the narration for this book. I thought she did a great job sticking to the vibe of the book through her narration style, but it still wasn't one of my favorites. Her voice was overly chipper at times, and I wasn't sure if that was exactly how I thought Hannah would talk. This book was funny and a bit cheesy, but I still felt like Hannah would not have been so sitcomy the whole time. It felt a little forced with how upbeat everything was. Maybe part of that was the fact that at times Hannah spoke right to the reader, and I always feel like that immediately adds a layer of gimmicky to the story.
Leah is a life long, fully devoted book-worm. Not only has she been an avid reader since she was young, she also has an English Degree and works as an author PA. Leah also enjoys writing, and has always found herself drawn toward literature in all its forms – novels, short stories, poetry, fanfiction, etc. She is a military wife, a cat mom, and a true homebody. Her favorite genres are romance, high fantasy, and anything paranormal.