Classic story with a modern twist!
4
Accomplished: A Georgie Darcy Novel
Young Adult
Wednesday Books
July 26, 2022
Hardcover, Ebook, Audio
320
It is a truth universally acknowledged that Georgiana Darcy should have been expelled after The Incident with Wickham Foster last year – at least if you ask any of her Pemberley Academy classmates. She may have escaped expulsion because of her family name, but she didn't escape the disappointment of her big brother Fitz, the scorn of the entire school, or, it turns out, Wickham's influence.
But she's back for her junior year, and she needs to prove to everyone – Fitz, Wickham, her former friends, and maybe even herself – that she's more than just an embarrassment to the family name. How hard can it be to become the Perfect Darcy? All she has to do is:
- Rebuild her reputation with the marching band (even if it kills her)
- Forget about Wickham and his lies (no matter how tempting they still are), and
- Distract Fitz Darcy ― helicopter-sibling extraordinaire ― by getting him to fall in love with his classmate, Lizzie Bennet (this one might be difficult…)
Sure, it's a complicated plan, but so is being a Darcy. With the help of her fellow bandmate, Avery, matchmaking ideas lifted straight from her favorite fanfics, and a whole lot of pancakes, Georgie is going to see every one of her plans through. But when the weight of being the Perfect Darcy comes crashing down, Georgie will have to find her own way before she loses everything permanently―including the one guy who sees her for who she really is.
"Accomplished" is going to live in my English Lit Major heart rent-free for the foreseeable future. I expected to read a stuffy take on the classic novel by Jane Austen from a different character's perspective, but I was so pleasantly surprised to be WAY WRONG.
"My big brother, Fitzwilliam Darcy, could suck it."
This classic retelling with a twist really combined the "Pride and Prejudice" characters we know and love and remolded them within the scope of a modern soap opera… or might I say a CW show. IYKYK.
My Take-Aways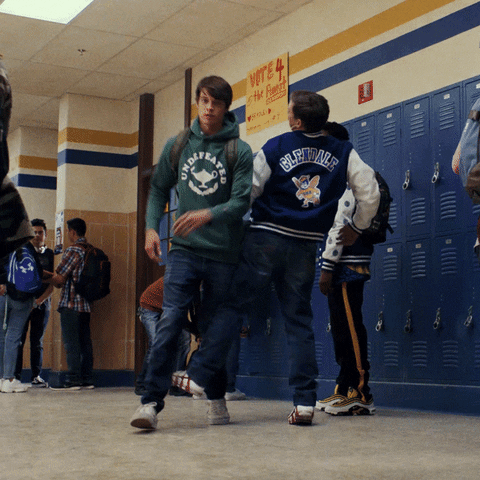 High School is the
worst

. Kids are so mean.

Georgie got mixed up with the wrong sort, made some mistakes, and lost some cool points with the kids in school. Rather than just move on to the next person's goof up, her fellow students opted for the cold shoulder or worse.

Quain writes passive aggressive and spiteful dialogue so well. There is no grace given by the young. They see all your scars, your fears, and insecurities flashing light a billboard in the middle of a dark highway, and they use whatever means necessary to turn those feelings into ammunition to hurt you. It's easy to lash out and hurt someone else before they hurt you. I really felt for Georgie and hoped as I turned page after page that she'd somehow find her footing (like all the non-popular kids do in the real world as they grow up and glow up) and start to trust herself.

Grace costs you nothing, and that's a lesson that seems to take some longer to learn than others.
First Love
"It has been intoxicating, to have someone look at me like that. I missed it."
Quain really captures the yearning and pinning of a teenage girl's heart. I have to admit that reexamining my crushes from back in the day makes me cringe. Not the people itself, they're all still pretty lovely, but more the embarrassing feelings and actions that went along with it. Even now twenty years later my face is turning scarlet from the memories of just how awkward and ridiculous I acted because I was a smitten kitten.
Georgie is no different as she reflects back on her behaviors when she was with Wickham, though I think she might be more mature than me because she definitely shows more resolve and backbone throughout her story. I wish I could have had some of her self-awareness, but hindsight is 20/20… ish.
Final Thoughts
Quain's debut novel sparks joy in my book-loving heart, and I hope that readers will enjoy a growing list of titles from her in the future. "Accomplished" has the original plot lines and character combinations and has recreated them with modernity that makes reading a classic story fun. I'm so excited for all the readers who will get to experience Georgie, Fitz, Charlie, Lizzie, Jane, and Wickham in this new way. Even better, if this is their first time meeting these characters, maybe they'll like it so much that they'll want to pick up Pride and Prejudice and start at the beginning.
Classic Lit is just the groundwork, the foundation, the jumping off point. It's where the stories go next that keeps us on our toes. 
"I struck my final pose, shoulders back, eyes lit up with pride. Not just Darcy pride, or Pemberley pride. Georgie pride."
I'm Val, and I'm excited to share my love of books with you! I'm a sassy Sour Patch kid from New Jersey, dog mom to Chance the beagle, and much like the rest of the Hive, I'm a coffee lover (I think it's a requirement to be here). The first book I remember reading voluntarily involved a boy wizard who lived in the cupboard under the stairs, and I've been chasing magic ever since. I love Happily Ever Afters, and I love love. My favorite genres are romance and rom-coms, fantasy, and young adult/new adult. If I'm not reading, I'm probably kayaking, watching the Great British Baking Show, or discovering a new craft beer.