Sweet Cozy Mystery
3.5
A Botanist's Guide to Parties and Poisons
A Saffron Everleigh Mystery
Historical Mystery
Crooked Lane Books
June 7, 2022
Hardcover, Kindle
304
The Lost Apothecary meets Dead Dead Girls in this fast-paced, STEMinist adventure. Debut author Kate Khavari deftly entwines a pulse-pounding mystery with the struggles of a woman in a male-dominated field in 1923 London. Newly minted research assistant Saffron Everleigh is determined to blaze a new trail at the University College London, but with her colleagues' beliefs about women's academic inabilities and not so subtle hints that her deceased father's reputation paved her way into the botany department, she feels stymied at every turn. When she attends a dinner party for the school, she expects to engage in conversations about the university's large expedition to the Amazon. What she doesn't expect is for Mrs. Henry, one of the professors' wives, to drop to the floor, poisoned by an unknown toxin. Dr. Maxwell, Saffron's mentor, is the main suspect and evidence quickly mounts. Joined by fellow researcher--and potential romantic interest--Alexander Ashton, Saffron uses her knowledge of botany as she explores steamy greenhouses, dark gardens, and deadly poisons to clear Maxwell's name. Will she be able to uncover the truth or will her investigation land her on the murderer's list, in this entertaining examination of society's expectations.
An Agatha Christie-esque historical murder mystery set on a college campus shortly after WWI
I read A Botanist's Guide to Parties and Poisons in one sitting. It was the perfect read for the rainy and uncharacteristically cold summer afternoon. I don't usually read historical fiction books, but I decided to lean into it because our MC was a trailblazing woman scientist.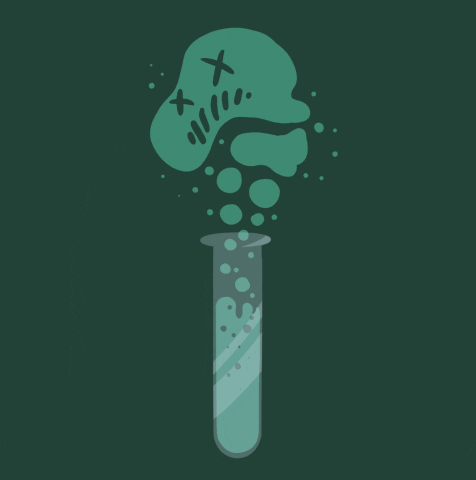 Saffron Everleigh is the only woman researcher in the University College London Biology Department. She is attending a faculty party when Dr. Henry's wife collapses. Her mentor, Dr. Maxwell, is accused of poisoning his colleague's wife over a dispute about a research trip to Brazil. Saffron, a botanist, knows the facts don't add up, and the plant that incriminates Dr. Maxwell is unlikely to be the poison used on Mrs. Henry. So, using her researcher and botanist's skills and with the help of her colleague Alexander Ashton, Saffron sets out to find who had the motive and means to poison Mrs. Henry.
This story is simple and slow-paced, true to the Agatha Christie style. A historical glimpse of the 1920s with subplots that feel true to the times. A world that is reeling from a devastating war and the consequences for those who fought and their families. A world where a woman has to work five (fifty?) times harder than a man to be respected. In spite of the odds that are stacked against her, Saffron forges her path and leaves her mark.
A Botanist's Guide to Parties and Poisons is a sweet cozy mystery that reads fast and wraps up neatly.

Darienne was 15 when her aunt gave her a copy of Princess by Jean Sasson, and she has been hooked on books ever since. Originally from Puerto Rico and now living in Maryland, she's always looking to visit new coffee shops and bookstores. Her favorite genres include YA, spicy romcoms, and women's fiction. Thanks to the Bees, she's also now obsessed with romantasy series. Other loves include lavender lattes, sassy coffee mugs, sunrises, sleeping in, small-town charm, and big city lights. One day, she'll write that book that lives in her head.