Starry-Eyed Love brings heart eyes
4
Starry-Eyed Love
Spark House
Romance
St. Martin's Griffin
05/10/2022
Hardcover, Paperback, ebook, audiobook
352
Having just broken up with her boyfriend, London Spark is not in the mood to be hit on. Especially not when she's out celebrating her single status with her sisters. So when a very attractive man pays for their drinks and then slips her his number, she passes it right back to him with a 'thanks, but no thanks'. As the business administrator for their family's event hotel, the Spark House, London has more important things to worry about, like bringing in new clientele. As luck would have it, a multi-million-dollar company calls a few months later asking for a meeting to discuss a potential partnership, and London is eager to prove to her sisters, and herself, that she can land this deal. Just when she thinks she has nailed her presentation, the company's CEO, Jackson Holt, walks in and inserts himself into the meeting. Not only that, but he also happens to be the same guy she turned down at the bar a few months ago. As they begin to spend more time together, their working relationship blossoms into something more. It isn't until their professional entanglements are finally over, that London and Jackson are finally ready to take the next step in their relationship. But between Jackson's secretive past and London's struggle with her sisters, London must question where she really stands - not just with Jackson, but with the Spark House, too.
Helena Hunting writes one heck of a novel, and "Starry-Eyed love", her newest in the Spark House series is no exception. She has an understated ability to write binge-worthy novels and readers won't know what hit them.
The Beginning
In "When Sparks Fly" we met the Spark sisters and followed along with oldest sister Avery as she navigates a new side of her relationship with her roommate, Declan. Best friends since college, Avery and Declan were each other's person, but after Avery has an accident, their relationship moves further from roommate and best friend to Friends With Benefits.
All's well that ends well in book 1, with the promise that each subsequent book will focus on another sister. (Check out Amanda's five star review of When Sparks Fly here!)
London's story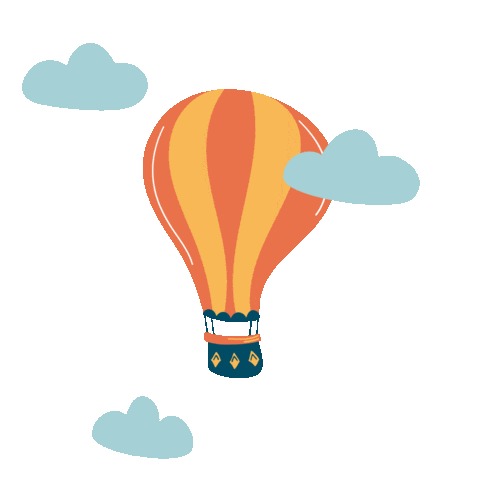 During a night out with her sisters, after a not-horrible break up, a handsome and bearded stranger makes eyes at her across the bar. Unable to leave without shooting his shot, the bearded stranger comes over and slips London his business card, begging to take her for dinner, drinks or a hot air balloon ride.
London politely declines, lying and saying she's in a relationship. Not wanting to incur bad karma, he takes back his business card and hopes that they'll run into each other again in the future, and leaves her with only, "thank you for existing."
Swoon.
Naturally, the bearded stranger turns out to be the CEO of a company that partners small businesses with each other. His name is Jackson Holt and while he's the head honcho and probably has minions to deal with London, he remembers her from that night in the bar and makes it his first priority to partner with her in their mutually beneficial business endeavors.
Helena Hunting's novels range from sports romance with major steam to sweet and contemporary rom-coms. She is one of those authors who I know provides an enjoyable reading experience no matter which title I pick up. I jumped at the chance to read 'Starry-Eyed Love' and if I'm being honest I'm going to continue to jump for her future releases, too. Hunting is a reliable author in that I know what I can expect from her stories, but she's not predictable, either. I can expect a laugh, a swoon, and some blood rushing to my… cheeks.
Thoughts
When I sat down to write my thoughts on paper about this book, it turned out to be a pro/con list with the good majorly outweighing the bad. Hunting gives excellent depth to the Spark sisters, who we've already started to love through the first book in the series. The sisters' interactions are some of my favorite scenes, especially with Avery, as seeing her again was like a little treat. I also delighted in the fact that London and Jackson acknowledge that they have to work together and keep their relationship platonic, but they end up building a relationship through their shared Google Doc. Nerd love is the best.
The one small criticism that I'd mention about this novel is that the dialogue between London and Jackson at times felt really disjointed and unnatural. The words were correct. They made sense in the sentence, but sometimes they didn't quite feel like the way someone would typically speak in everyday life. That being said, the dialogue wasn't a deterrent.
Overall Opinion
'Starry-Eyed Love' is a little bit nerdy, a little bit sweet, and a whole lot of slow burn. Adding the developing family dynamics and the budding relationship between business associates, the drama and tension is real.
You're not going to want to miss this one.
I'm Val, and I'm excited to share my love of books with you! I'm a sassy Sour Patch kid from New Jersey, dog mom to Chance the beagle, and much like the rest of the Hive, I'm a coffee lover (I think it's a requirement to be here). The first book I remember reading voluntarily involved a boy wizard who lived in the cupboard under the stairs, and I've been chasing magic ever since. I love Happily Ever Afters, and I love love. My favorite genres are romance and rom-coms, fantasy, and young adult/new adult. If I'm not reading, I'm probably kayaking, watching the Great British Baking Show, or discovering a new craft beer.