Storyline

Narration
5
Lover Arisen
The Black Dagger Brotherhood
Erotica
Gallery Books
April 5, 2022
True love brings a deadly threat to the Black Dagger Brotherhood in this sizzling new novel in J.R. Ward's number one New York Times best-selling series. Possessed by the demon Devina, Balthazar is once again on the hunt for the Book of Spells—and fighting an undeniable attraction to a woman. As a thief, he has stolen a lot of things…but he never thought his heart would be taken by another. Especially not a human. As a homicide detective, Erika Saunders knows there is something otherworldly going on in Caldwell, New York. Mutilated bodies that cannot be explained are all over her case list—and then there are her nightmares in which she's hunted by shadows and captivated by a mysterious man who is both a suspect and a savior. When Devina's wish for true love is finally granted, Balthazar and Erika unwittingly become the gateway for the rebirth of an old enemy of the Brothers. Will the very thing that brings them together lead to the ultimate destruction of the Brotherhood? Or will they have to lose everything in order to save the race's most sacred defenders?
You'll never be disappointed by J.R. Ward
I've been in love with the Black Dagger Brotherhood for at least 15 years now. Lover Arisen is book 20 in this series, and all 20 are must reads! While I've devoured this series book after book for years, this is the first time I listened to one of them. I was pleasantly surprised by the audiobook experience.
Jim Fragione is a phenomenal narrator
I would love to see Jim's face the moment he read "thunder c#nt" ???. That is one of my new favorite sayings! In all seriousness, Jim Fragione is the utmost professional book narrator. Like I mention in my tiktok below, Fragione has a tone reminiscent of Anthony Hopkins. Its a voice of which you truly want to listen. He had a way of reading love scenes that only made you giggle a teeny tiny bit. Also, he hits all the curse words just right. I was able to listen at a 1.5 speed and retain his quality of narration.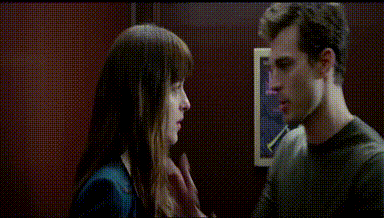 Speaking specifically to Lover Arisen, we're on the path between a human and vampire lover. The Vampire Balthazar is being possessed by pure evil in the form of a woman named Devina. While I like her name, she's awful. Anytime Bal falls asleep, she gets to him in his mind where she sexually assaults him. The assaults' are not explicitly described which I can appreciate but this does need to be a content warning for readers. If this wasn't your first book of the series then you'd already have been warned of Devina's ways in the previous book.
While Bal falls in love with Erica, he also has to work to rid himself of Devina's possession and protect Erica from her wrath. As we know and love, the Black Dagger Brotherhood gets involved to help. Every book in the BDB features side stories with characters we have loved from years past. Everyone is so woven into these books that readers feel like they're getting a long epilogue of sorts. It's wonderful!
Let me tell you how I really feel…
Kristin lives in the PNW with her husband, and three kids. She loves to read YA fiction, fantasy, and romance. She's recently entered the world of "Booktok" on Tiktok, and is having way too much fun following the trends of young folks. The only shows she watches are re-runs, and if she's not reading a book she's listening to one.