The Breakfast Club meets Pretty Little Liars
3
I Kissed Shara Wheeler: A Novel
Teen & Young Adult LGBTQ+ Fiction
Wednesday Books
May 3, 2022
hardcover, kindle, audiobook
368
From the New York Times bestselling author of One Last Stop and Red, White & Royal Blue comes a romantic comedy about chasing down what you want, only to find what you need... Chloe Green is so close to winning. After her moms moved her from SoCal to Alabama for high school, she's spent the past four years dodging gossipy classmates and the puritanical administration of Willowgrove Christian Academy. The thing that's kept her going: winning valedictorian. Her only rival: prom queen Shara Wheeler, the principal's perfect progeny. But a month before graduation, Shara kisses Chloe and vanishes. On a furious hunt for answers, Chloe discovers she's not the only one Shara kissed. There's also Smith, Shara's longtime quarterback sweetheart, and Rory, Shara's bad boy neighbor with a crush. The three have nothing in common except Shara and the annoyingly cryptic notes she left behind, but together they must untangle Shara's trail of clues and find her. It'll be worth it, if Chloe can drag Shara back before graduation to beat her fair and square. Thrown into an unlikely alliance, chasing a ghost through parties, break-ins, puzzles, and secrets revealed on monogrammed stationery, Chloe starts to suspect there might be more to this small town than she thought. And maybe—probably not, but maybe—more to Shara, too. Fierce, funny, and frank, Casey McQuiston's I Kissed Shara Wheeler is about breaking the rules, getting messy, and finding love in unexpected places.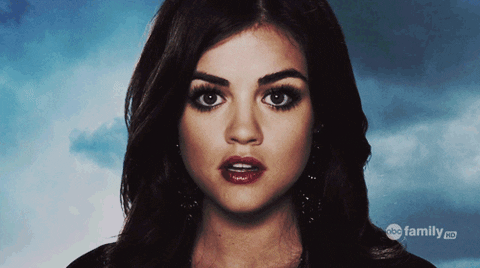 What happens when you cross an 80s high school movie like The Breakfast Club with a teen mystery drama like Pretty Little Liars? You get I Kissed Shara Wheeler, Casey McQuiston's first teen/YA novel.
I Kissed Shara Wheeler starts as a fun mystery but its really about a group of teens finding love and acceptance in each other
When Shara disappears right after prom, Chloe cannot let it go. With the help of Shara's boyfriend, Smith, and neighbor, Rory, Chloe dedicates all her energy and free time to hunt down her academic rival before finals week and graduation, an obsession fueled by the notes Shara left for each of them with clues to her whereabouts.
"Why does she care? Because she and Shara have both spent every day of their high school careers dedicated to the singular goal of graduating valedictorian, and the only thing Chloe has ever wanted as much as that title is the satisfaction of knowing Shara Wheeler can't have it. Because Shara Wheeler has everything else. Because if Shara's really gone, that's forfeit, and Chloe Green does not win by default."
The long and complicated quest for Shara brings to the surface truths and feelings for many of the characters, and Shara's selfish disappearing act ultimately helps bring people together. But their journey is not only about accepting their truth, it ultimately becomes a fight against the oppressive and conservative structure of a small town catholic school in Alabama. (I was much more into this second half of the story. Love, acceptance, and bringing down oppressive and archaic structures are always my jam.)
A beautiful story, but I struggled with its execution
I could barely make it through the first half of the book. I didn't like Chloe's obsession with finding Shara or Shara's mind games. I only kept reading because One Last Stop, Casey's previous book, was one of my best reads last year. I wanted to fall in love with each character's beautiful quirks and funny one-liners, just like I did with OLS. But the truth is I Kissed Shara Wheeler dragged with its overly detailed world-building, multiple plotlines, and numerous characters. It gets better once Shara reappears because this is when we start seeing character development and growth. It's really almost a completely different story at that point.
However, I suspect this story will resonate with the young adult audiences it's meant for. Ultimately, McQuiston does a beautiful job creating complex and relatable characters and storylines representative of the teen experience during high school. Much like The Breakfast Club, St. Elmo's Fire, Sixteen Candles, Ferris Bueller's Day Off, and all those other movies I've watched hundreds of times, the story is about belonging and acceptance, and it's so important for teens coming of age have these stories. I'll definitely recommend this book to the tweens and teens in my life.
Darienne was 15 when her aunt gave her a copy of Princess by Jean Sasson, and she has been hooked on books ever since. Originally from Puerto Rico and now living in Maryland, she's always looking to visit new coffee shops and bookstores. Her favorite genres include YA, spicy romcoms, and women's fiction. Thanks to the Bees, she's also now obsessed with fantasy romance series. (Shout outs to new faves, Sarah J. Maas & Jennifer L. Armentrout). Other loves include lavender lattes, sassy coffee mugs, sunrises, sleeping in, small-town charm, and big city lights. One day, she'll write that book that lives in her head.