"The Date From Hell" Match Made in Hell Series, Book 2
3.5
The Date From Hell
Match Made In Hell
Paranormal Romance
St. Martin's Griffin
04/05/2022
Paperback, eBook, Audiobook
336
In The Date from Hell, the sequel to Not Your Average Hot Guy, New York Times bestselling author Gwenda Bond brings the journey of Callie, Luke, and their friends to a wonderful close. This is another laugh out loud, action-packed romantic adventure you won't want to miss. After saving the world and stopping the apocalypse, Callie and Luke are looking forward to a quiet, romantic weekend together. When you're human and dating the Prince of Hell, quiet moments are hard to come by. But their romantic weekend in Hell takes a turn when Lucifer tasks Callie and Luke with chasing a wayward soul around the world. If they can prove it's possible to redeem a soul, Lucifer will allow the two of them to make some changes in Hell. But this wayward soul, Sean, doesn't have any interest in being redeemed. Instead, now that he's back on Earth, he's decided to take a leaf out of Callie and Luke's book and wants to find the Holy Grail. Now Callie, Luke, and their friends―and enemies―must race Sean around the globe on a Grail quest and bring peace between Heaven and Hell before they can finally (maybe) get around to that date.
"A now-fake grimoire rests on the pedestal, the pentagram a reminder of a trap laid for Rofacale that caught me instead. The beginning of everything, and nearly the end."

Luke, "The Date From Hell"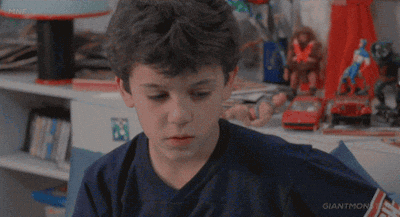 The sequel from Hell.
Literally.
Gwenda Bond brings readers back to Lucifer's realm with her follow-up novel to "Not Your Average Hot Guy", which published in October 2021. If you haven't already done so, I'd definitely recommend going back and reading that book before diving into "The Date From Hell' and then readingthe review that LitBuzz Bee Jes wrote about it here. Callie and Luke get into some very interesting situations during their initial adventure, and trust me, you're going to want to experience every single devilish detail from page one. (You can also check out my IG post for "Not Your Average Hot Guy" and the handsome devil who helped me review it here.)
Where do we start?
"The Date From Hell" picks up shortly after the end of Not Your Average Hot Guy. Callie and Luke, officially a couple, have been spending a lot of time together. Callie has found a way to gain entrance to Hell without having to forfeit her life, and spends vast amounts of time in the library researching the laws of Hell.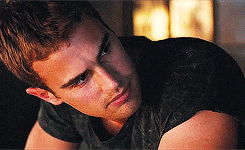 Nerds, go with me on this one… Callie's experiences with Hell remind me of Divergent by Veronica Roth when Four says to Tris "Fear doesn't shut you down; it wakes you up." Callie and Tris must be cut from the same cloth because rather than be fearful, timid, or intimidated, Callie doesn't falter. She faces situations head on and with gusto. I love a strong, resilient female character. Bring it on, world!
Bond's interpretations of Heaven and Hell, and frankly everything in between, are fresh and exciting. The original story was ridiculous in all the best ways. Each chapter was more ludicrous than the last and it kept me turning the page to see what shenanigans and hijinks would happen next. "The Date From Hell" carries on that fun and entertaining theme through a quest to find the Holy Grail, but underneath the antics are complex behaviors and ideas as food for thought. Callie and Luke rely more on each other in this novel while learning what life is like in the other's shoes. (Literally, Callie uses some of Luke's powers and it's surreal to say the least!)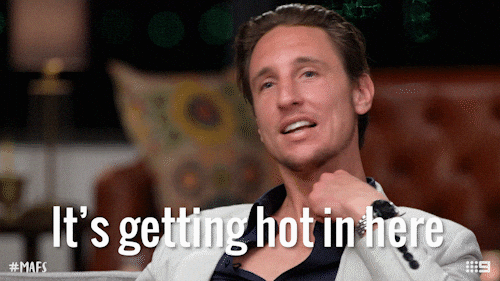 Callie and Luke challenge Lucifer with the idea that not all souls belong in Hell long-term, especially those whose crimes and sins weren't all that bad to begin with. Callie believes that souls can be redeemed, and shouldn't need to spend the rest of eternity as Lucifer's subject, and issues a request for testing her theories on redemption. Lucifer anticipates Callie's challenge and agrees to a test case… but Lucifer is never known to play fair. He agrees to their demands with the caveat that it is done with a soul of his own choosing, and they only have 72 hours to prove the soul is redeemable. Luke is dumbstruck, because he had plans to take Callie on a real date and maybe take things to the next level, not go on a rescue mission to save a seemingly irredeemable soul.
I've always wondered about the afterlife and the beyond, and it gets a little serious in my brain. I really appreciate the fun and quirky world that Bond created in this series. Magic can be real if you are on the lookout for it. Being the sassy Sour Patch kid that I am, I'm hopeful that whatever there is beyond this short human life, I'll be able to get there and continue harassing friends and loved ones for a long eternity.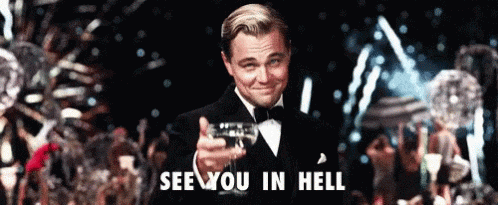 Who should read this?
Pick up "The Date From Hell" if you're looking for a fun and fast-paced novel to take you out of the mundane, every day real life nonsense that we're all dealing with in 2022. Luke and Callie just might be what the doctor ordered. If you're in the mood for another paranormal romance, check out this review by bee Kristin for "Forged in Fire" by Juliette Cross, another hive favorite.
I'm Val, and I'm excited to share my love of books with you! I'm a sassy Sour Patch kid from New Jersey, dog mom to Chance the beagle, and much like the rest of the Hive, I'm a coffee lover (I think it's a requirement to be here). The first book I remember reading voluntarily involved a boy wizard who lived in the cupboard under the stairs, and I've been chasing magic ever since. I love Happily Ever Afters, and I love love. My favorite genres are romance and rom-coms, fantasy, and young adult/new adult. If I'm not reading, I'm probably kayaking, watching the Great British Baking Show, or discovering a new craft beer.