Storyline

Narration
4
Savage City
The Bliss Wars
Romantic Fantasy, Paranormal, Urban Fantasy, Dystopian
OrangeSky Audio
March 31, 2022
Audiobook, Paperback, Kindle
272
For Talia, death is only the beginning of survival...
When a tragic accident cuts my lonely life short, instead of heaven or hell, I'm stolen away to a terrifying city of warring shifter clans—the Nimali and the Fai. The Nimali mistake me for their missing princess. Her father, the dragon king, is identical to my own. But in this world, he dotes on me with the love and affection I always craved. And in a land with no tolerance for outsiders, feigning amnesia and impersonating shifter royalty may be the only way to survive.
For Ryin, falling in love is the worst kind of betrayal...
As a Fai warrior in captivity, I'm forced to serve my enemy even as I plot their destruction. The lost princess returned much changed, now the heat between us crackles irresistibly. While helping her heal using my magical talents, I begin to question what I thought I knew about the Nimali. She remains as forbidden as ever, but she also might be the key to freedom for me and my people.
Caught between two enemy factions balancing on the knife-blade of annihilation, our lies are the only thing keeping us alive, but they just might be our undoing.
First off…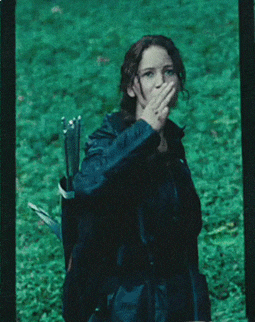 A dystopian, paranormal, urban fantasy was not at all what I was expecting from this book, but that is exactly what I got. If you have read any of my reviews, at this point you know that I don't believe in reading book descriptions. I either read books based off of another person's recommendation, because I think the cover looks cool, or because the Queen Bee tells me to (and I would trust her with my life at this point). I will occasionally read small portions of the back of the book, but only in moments of pure desperation. I like to go in completely blind and confused, and this book is a fantastic example of why I do this. I immediately knew I'd like it based off of the cover, but I can honestly say that if I had read the description first, I may not have read it at all.
I really enjoyed Hunger Games and Divergent back in the day, but I'm not sure it would be something I would pick up currently. I could see myself rereading them, but I don't think I would read either of them for the first time now. So, this booking seeming to be kind of like those would have thrown me off a little, so I am glad I didn't let that happen.
Let's get into it…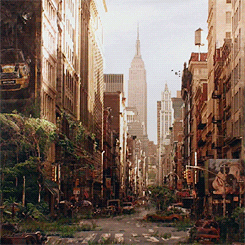 Talia dies and finds herself in a world that looks like hers, surrounded by a few familiar faces, but everything else is wrong. The city is destroyed, people are turning into animals, and everyone thinks she is a princess. It seems like no matter where she turns or what she does, she is messing something up. But eventually things start to come together, and she gets her bearings in this world. I loved watching her try to find the answers to her questions and watch her and Ryin find a way to work together. I liked the romance aspect, and I feel like it added a layer to the story that helped it move forward, but I wish there had been more of a slow development to it, considering Ryin didn't even know who Talia really was for most of the book.
I really liked the magic system in this book, but I wish Talia had been a slightly stronger character. She did a good job of confronting her trauma, but I wish she had been more of a fighter once she realized what was really going on. She was put in a really tough place, having to pretend to be someone she wasn't in order to survive, but she let a lot of people do her fighting for a little too long.
In the end…
I loved the concept behind this book, though it did feel very similar to several things I have come across before. I felt like it still held its own and did have some unique parts. It kept me guessing at every turn, and I found myself not wanting to put it down. My one issue with books like this is the amount of world building that has to happen in such little time. I find myself having trouble keeping the facts and terminology straight. Nevertheless, it was still wildly interesting.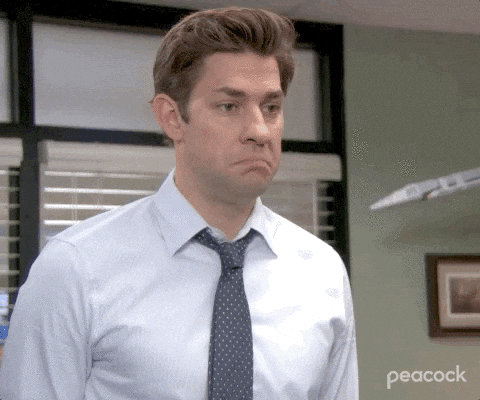 This was the first book in a series, and the second book has already been announced. I am not sure if it will just be a duology, or if there will be more, but I am honestly not sure I would continue reading this series or not at this moment. The book didn't end on a huge cliffhanger, and I don't know if I am invested enough to continue… I guess I will have to wait and see!
Narration
I really enjoyed both Caroline Sorunke and Nathan Lang as the narrators for this book! I thought they both did a great job and really helped Talia and Ryin come to life. I do wish there had been a little more emotion form Caroline during moments of intensity for Talia, but overall, she did a great job.
Leah is a life long, fully devoted book-worm. Not only has she been an avid reader since she was young, she also has an English Degree and works as an author PA. Leah also enjoys writing, and has always found herself drawn toward literature in all its forms – novels, short stories, poetry, fanfiction, etc. She is a military wife, a cat mom, and a true homebody. Her favorite genres are romance, high fantasy, and anything paranormal.