4
Reputation
Romance
St. Martin's Griffin
April 5, 2022
Kindle, audiobook
Bridgerton meets Gossip Girl with a dash of Jane Austen, in Reputation, a Regency-era historical romantic comedy with a deliciously feminist twist, from a hilarious new British voice, Lex Croucher. Abandoned by her parents, bookish and sheltered Georgiana Ellers is spending the summer with her stodgy aunt and uncle at their home in the English countryside. At a particularly dull party, she meets the enigmatic Frances Campbell, a wealthy member of the in-crowd who delights Georgiana with her disregard for so-called "polite society." Lonely and vulnerable, Georgiana quickly falls in with Frances and her wealthy, wild, and deeply improper friends, who introduce her to the upper echelons of Regency aristocracy, and a world of drunken debauchery, frivolous spending, and mysterious young men. One, in particular, stands out from the rest: Thomas Hawksley, who has a tendency to cross paths with Georgiana in her most embarrassing moments. Sparks fly, but Thomas seems unimpressed with the company she is keeping. And soon, Georgiana begins to wonder whether she'll ever feel like she fits in––or if the price of entry into Frances's gilded world will ultimately be higher than she is willing to pay. Set against a backdrop of lavish parties, handsome men on horseback––and in a time when one's reputation was everything––this edgy, hilarious romantic comedy explores sex, consent, belonging, and status through the eyes of an unforgettable heroine that Austen herself would have cheered for.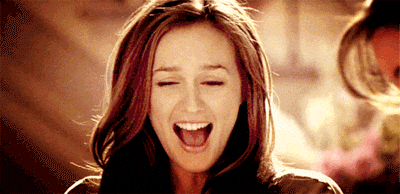 There is something so refreshing about a book that makes you a laugh, while dealing with some dark content at the same time. Georgiana finds herself thrust into the glamorous world of the wealthy when she meets Frances at a party, and things just get crazier and crazier as the story goes on. It definitely made me think of Gossip girl but make it Jane Austen inspired (as the description says).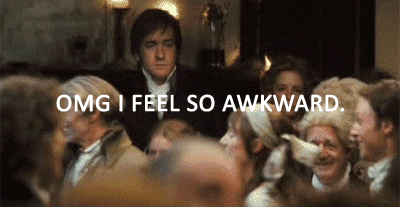 There is so much going on with this book. I legitimately laughed out loud several times, and I loved how vivid the characters were. There was some amazing representation in this book! I loved the romance, but I think the bigger focus was the friendships. Though they weren't all good, Lex Croucher really did an incredible job of painting a realistic picture of money not being able to buy you happiness. Georgiana got to see all these rich people be miserable just like her, and I think we all need that sometimes.
This story wasn't just about a boy, it was about finding yourself and overcoming the trials that life throws at you. Whether that be your parents leaving you behind or not understanding how to be happy surrounded by piles of money. I think my only issue with this book was that there were times where I felt like storylines got lost, because like I said, there was so much going on in this book. Nevertheless, it was a great read and such a refreshing historical fiction, romance, comedy, semi dark book!
Leah is a life long, fully devoted book-worm. Not only has she been an avid reader since she was young, she also has an English Degree and works as an author PA. Leah also enjoys writing, and has always found herself drawn toward literature in all its forms – novels, short stories, poetry, fanfiction, etc. She is a military wife, a cat mom, and a true homebody. Her favorite genres are romance, high fantasy, and anything paranormal.