Magic only leads to danger...
Forging Silver into Stars
Forging Silver into Stars, 1
YA Fantasy, New Adult Fantasy
Bloomsbury YA
May 3rd, 2022
Hardcover, Ebook
560
New York Times bestselling author Brigid Kemmerer expands the Cursebreaker world in an electrifying new series. When ancient magic tests a newfound love, a dark fate beckons . . . Magic has been banished in the land of Syhl Shallow for as long as best friends Jax and Callyn can remember. They once loved the stories of the powerful magesmiths and mythical scravers who could conjure fire or control ice, but now they've learned that magic only leads to danger: magic is what killed Callyn's parents, leaving her alone to raise her younger sister. Magic never helped Jax, whose leg was crushed in an accident that his father has been punishing him for ever since. Magic won't save either of them when the tax collector comes calling, threatening to take their homes if they can't pay what they owe. Meanwhile, Jax and Callyn are astonished to learn magic has already returned to Syhl Shallow--in the form of a magesmith who's now married to their queen. Now, the people of Syhl Shallow are expected to allow dangerous magic in their midst, and no one is happy about it. When a stranger rides into town offering Jax and Callyn silver in exchange for holding secret messages for an anti-magic faction, the choice is obvious--even if it means they may be aiding in a plot to destroy their new king. It's a risk they're both willing to take. That is, until another visitor arrives: handsome Lord Tycho, the King's Courier, the man who's been tasked with discovering who's conspiring against the throne. Suddenly, Jax and Callyn find themselves embroiled in a world of shifting alliances, dangerous flirtations, and ancient magic . . . where even the deepest loyalties will be tested.
When I was a little girl, my mother used to say that if you could throw a stone high enough, it would fly over the mountaintops and land in Emberfall. She also used to say that if you were lucky, it would land on the head of one of their soldiers and crush their skull, but that was back when Emberfall was an enemy of Syhl Shallow.
We're back, Cursebreakers!
I couldn't be more thrilled to fall back into the pages of Emberfall and Syhl Shallow. I've truly missed the magical world that Brigid Kemmerer created with A Curse So Dark and Lonely. The sounds of sheer excitement that came out of my mouth were pretty embarrassing, so I'm glad there were no witnesses. I fell in love with Kemmerer's characters throughout the original series and I think I can speak for everyone when I say that A Vow So Bold and Deadly left us desperately wanting more.
Forging Silver into Stars picks up four years after the end of Vow. I wasn't sure what was waiting for me when I started page one, because I don't like change. I knew what to expect from the Grey, Lia Mara, Harper, and Rhen points of view. Would I like these new characters? Would their voices be much different from the three I'd come to love in the past? Would the storyline in this book be too similar to the original? What will happen to my original loves? Would I still recognize them through the lens of someone else's eyes?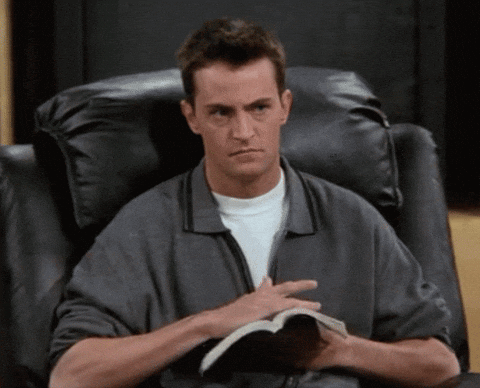 My worries were for nothing.
Kemmerer's new characters breathe new life into the Cursebreaker universe. Their points of view work harmoniously together to not only enlarge the small town of Briarlock where most of this story takes places, but to expand the world of Emberfall and Syhl Shallow as a whole.
New Voices
Jax, the son of the town Blacksmith, and Callyn, the daughter of a baker, live in a small town hours away from the Crystal Palace in Syhl Shallow. Their view of the world is small; most of their biggest worries are how they're going to pay the outstanding bill from the Tax Collector, something I think most people can identify with in the real world in 2022. Where will they find the money to pay their debts and to keep their businesses running? How will they be able to support their families?
Callyn has taken on the role of parent to her younger sister Nora, and her POV is threaded with strength and determination, and a fondness and devotion to her sister that anyone would be lucky to have.
Jax seems to carry the weight of the world on his shoulders. He is hindered by circumstance, but rather than wallow in self pity, he is defiant and stubborn and a hard worker.
Then we have Tycho, who ties everything together.
Tycho is a character from the original series, but readers don't know much about him except that the had a tough upbringing and Grey took him under his wing while they worked the tourney together. He was sweet and loyal and hardworking at the end of Vow. When we meet Tycho again FSiS in he's all grown up. He's been hardened from training as a soldier, and now has a place in the royal court as the King's Courier.
Magic can only lead to danger…
"We can only play the cards that fate deals."
The tales of the Royal Family are just that, tales. Rumors, stories, gossip – that's all that Jax and Callyn know. They've been told that King Grey the magesmith is using his magic for evil gains, and potentially harming Queen Lia Mara. There is an undercurrent of dissent among the people of Syhl Shallow, and a group known as the Truthbringers are working tirelessly to show people the truth of who the king really is.
Jax and Callyn separately get dragged into the undertow of insurrection. How will they get out of this unscathed and unharmed? Kemmerer does a phenomenal job of weaving her characters' voices together, page by page and chapter by chapter, until you're sucked in and you can't stop yourself. Just one more page. Just one more chapter. Whose POV will be next? Her words are addictive.
Can we skip to the good part?
"You're not distracted. You're not reckless. If your heart tells you someone deserves your attention, listen to it."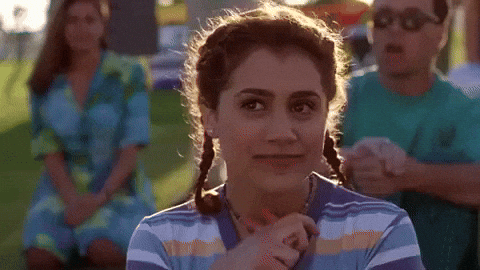 Last, but certainly not least, I'd like to also mention that there is a very swoon-worthy romance that blooms across the pages of this book. I won't get into spoilers or ruin anything for anyone, but I want to scream about this pairing from the rooftops. I love these two people individually, and what they go through during the course of this book shows a real test of trusting someone else and also trusting one's gut.
Brigid Kemmerer poured her heart and soul into the pages of Forging Silver into Stars. I can't wait for you all to meet Jax and Callyn so we can all rave about together