2.5
The Arc: A Novel
Romantic Comedy
St. Martin's Press
February 08, 2022
Hardcover, Paperback, Audiobook, Kindle
Thirty-five-year-old Ursula Byrne, VP of Strategic Audacity at a branding agency in Manhattan, is successful, witty, whip-smart, and single. She's tried all the dating apps, and let's just say: She's underwhelmed by her options. You'd think that by now someone would have come up with something more bespoke; a way for users to be more tailored about who and what they want in a life partner - how hard could that be? Enter The Arc: a highly secretive, super-sophisticated matchmaking service that uses a complex series of emotional, psychological, and physiological assessments to architect partnerships that will go the distance. The price tag is high, the promise ambitious - a level of lifelong compatibility that would otherwise be unattainable. In other words, The Arc will find your ideal mate. Ursula is paired with 42-year-old lawyer Rafael Banks. From moment one, this feels like the electric, lasting love they've each been seeking their whole adult lives. But as their relationship unfolds in unanticipated ways, the two begin to realize that true love is never a sure thing. And the arc of a relationship is never predictable...even when it's fully optimized.
Can Science Deliver Ever-Lasting Love?
Tory Henwood Hoen Explores the Future of Matchmaking on The Arc
I think dating apps are dating hell. What a colossal waste of my time they have proven to be for the past 10+ years of my life. How could you judge chemistry or a successful connection based on some photos followed by a few carefully crafted and overthought sentences? I'll spare you the rest of this rant and jump to the point. I have considered matchmaking services. Paying somebody else to decide who would be a good fit for me (and vice-versa) sounds considerably more attractive than spending hours swiping through potential matches.

This background might explain why I was so drawn to The Arc, which is basically about a single woman in her mid-30s, who has tried all the apps and is presented with a unique opportunity to try something different.
Relationship Architecture: A Shortcut to Love?
Ursula, our main character, is tired of having to endure strings of bad dates in her quest for love. So when a woman approaches her and suggests an exclusive and secretive service that can help her find her one and only mate for $40,500 ($50,000 if she had been a man because of the gender pay gap), she finds a way to make it happen. She then proceeds to submit to extensive physical, intellectual, and emotional testing to find her perfect match. RED FLAGS EVERYWHERE, but who cares? Take all my money and poke and prod me, Ursula concludes. I probably wouldn't have gone for it, but I understand the appeal.
Ursula & Rafael
The Arc, unfortunately, didn't live up to my high expectations. I wasn't able to connect with Ursula the way I envisioned. I quickly grew tired of being told repeatedly that Ursula was weird. Truthfully, I don't find anything she did particularly weird. Plus, I'm more of a "live your life and do your thing, babycakes" kind of person, but I digress.
The author spends way too much time describing Ursula's daily life, which includes frequent visits to a feminist wellness club called "The Stake" (because of where witches were burned). I think the author meant to be sarcastic and satirical when she built Ursula's world, but I didn't enjoy the humor, which often made me cringe.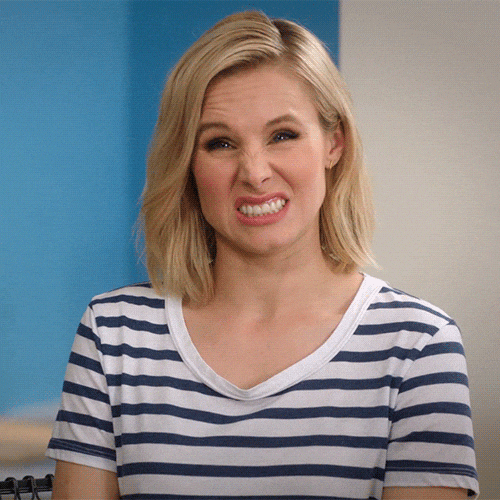 I also found it challenging to like her subsequent love interest, Rafael. However, I'm a sucker for even a "meh" love story, so I felt some relief as soon as he came into the story. But Rafael also got his fair share of eye rolls, trust me. I especially regretted reading while he explained feminism to Ursula in an effort to get her to agree to his recommendation regarding her career. I wrote in my notes "yuck," and I think that pretty much sums it up. Oh my, and the pet names, THE PET NAMES… Trust me, you're better off if I don't include examples here.
Characters might be unlikeable, but the story has depth
All in all, the characters didn't feel genuine, and I quickly lost interest in their journey. But, despite that, I found the story's premise creative and insightful. This was far from your usual rom-com. It, instead, deromanticizes love and forces the reader to explore valid questions such as: can we be predisposed to love? Is love really just a choice? Of course, everybody, single or partnered, knows the answers to these questions, but I think some of us hopeless romantics have a tough time internalizing it. If you'd like to explore that concept more, The Arc by Tory Henwood Hoen can be a good read for you. Think about it as a "Love is Blind" meets an NIH Clinical Trial.
Narration
I have to admit my favorite part of listening to this book was the narrator. I loved Mary Elizabeth Kelly's different accents and voices—at times, I would forget it was only one narrator!
Darienne was 15 when her aunt gave her a copy of Princess by Jean Sasson, and she has been hooked on books ever since. Originally from Puerto Rico and now living in Maryland, she's always looking to visit new coffee shops and bookstores. Her favorite genres include YA, spicy romcoms, and women's fiction. Thanks to the Bees, she's also now obsessed with romantasy series. Other loves include lavender lattes, sassy coffee mugs, sunrises, sleeping in, small-town charm, and big city lights. One day, she'll write that book that lives in her head.