Only a Monster by Vanessa Len
5
Only a Monster
Monsters
Young Adult Fantasy
HarperTeen
February 22, 2022
E-book, Audiobook, Hardcover, Paperback
412
The sweeping romance of Passenger meets the dark fantasy edge of This Savage Song in this stunning contemporary fantasy debut from Vanessa Len, where the line between monster and hero is razor thin.
Don't forget the rule. No one can know what you are. What we are. You must never tell anyone about monsters.
Joan has just learned the truth: her family are monsters, with terrifying, hidden powers.
And the cute boy at work isn't just a boy: he's a legendary monster slayer, who will do anything to destroy her family.
To save herself and her family, Joan will have to do what she fears most: embrace her own monstrousness. Because in this story…she is not the hero.
Dive deep into the world of Only a Monster: hidden worlds dwell in the shadows, beautiful monsters with untold powers walk among humans, and secrets are the most powerful weapon of all.
"You're not a hero Joan. You're a Monster"
What happens when the hero of the story is the villain in someone else's? Only a Monster by Vanessa Len is a fast-paced YA fantasy that allows us to revel in the moral quandary of what truly makes a villain.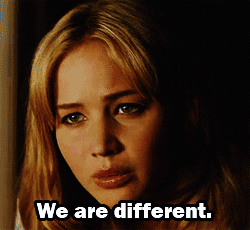 Our leading lady Joan was told at a young age that she was a "Monster," but until now, she has seen no hint of otherworldliness that would lead her to believe that she is different from anyone around her. While spending the summer with her mother's family in London, she unexpectedly comes face to face with her family's powers, and now the "Monster" moniker starts to make sense. Oh, and that cute boy she's been flirting with? He just so happens to be a Monster Slayer foretold in legends. Once identities are revealed and Joan is faced with unspeakable tragedy, she is forced to flee with the heir of a rival Monster family Aaron Oliver, who is less than thrilled to be teaching Joan the ins and outs of Monster living. While on the run, Joan gets a crash course in generations of history that may just help her become the hero of her family's story.
"Once Upon a time" Gran murmured. "There was a boy who was born to kill monsters. A hero."
Because Joan is the main character of the story, has lost everything important to her, and is doing everything she can
to save her family this must mean that she is the "good" guy right? But what if countless people get hurt when she uses her powers? I spent the entire story going back and forth on what it means to be good and evil. For every character we meet the argument could be made for them to be a hero or a villain. The Monster Slayer may be against Joan's family, but he's just trying to save humanity… so who is wrong? I have a feeling that this is going to affect how I look at many characters in the future, and that is the mark of a truly great book, to feel those affects long after you've read the last page.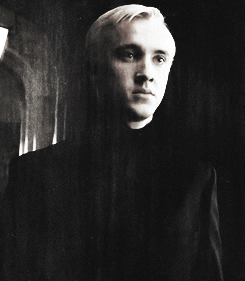 My romance reading heart was happy with the smidge of love story we were given, the Monster and the Monster Slayer destined for each other but torn apart by the circumstances of their birth. It was a minor plot point in this book, but I have hopes it will be more of a focus in the sequels. And it might be the fanfic reader in me, but the relationship between Joan, our half-blood Monster, and Aaron, our heir to one of the most esteemed Monster families gave me major Dramione vibes. Either way, there is an epic love-story just waiting to be told and I will be anxiously waiting!
"The first time I saw you, I knew what your voice would sound like before you said a word."
I have seen some argue that this was their favorite YA fantasy of the year, and honestly, that case could easily be made. This was a take on the morally gray hero/heroine that I haven't seen before, Joan has to make difficult decisions that lead her further from the innocence of her pre-Monster life, but all in the name of saving her family and always with regret in her heart. The ending brought me to tears and makes the long wait for the sequel pure torture. I cannot wait to see where Vanessa Len takes this series and will be waiting for any hints as to what is waiting for us. Congratulations on an amazing release!
Amanda is a proud Ravenclaw who was raised in Alaska before traveling the world with her family. She currently resides in District 7 with her husband and 2 kids. As a full-time working mom her time to read is precious and she uses it to devour as many books as possible. All genres are welcome but she does prefer some smooches to be included. She has discovered a love of book signings and has been lucky enough to meet many of her Unicorn authors and hopes to meet more in the future!