5
The Once and Future Witches
Historical Fantasy
Orbit
October 13, 2020
Kindle, paperback, audiobook
529
THE NEW YORK TIMES BESTSELLER

'Glorious . . . a tale that will sweep you away' Yangsze Choo, New York Times bestselling author of The Night Tiger

'A gorgeous and thrilling paean to the ferocious power of women' Laini Taylor, New York Times bestselling author of Strange the Dreamer

In 1893, there's no such thing as witches. There used to be, in the wild, dark days before the burnings began, but now witching is nothing but tidy charms and nursery rhymes. If the modern woman wants any measure of power, she must find it at the ballot box.
But when the three Eastwood sisters join the suffragists of New Salem, they begin to pursue the forgotten ways that might turn the women's movement into the witch's movement. Stalked by shadows and sickness, hunted by forces who will not suffer a witch to vote - and perhaps not even to live - the sisters must delve into the oldest magics, draw new alliances, and heal the bond between them if they want to survive.
There's no such thing as witches. But there will be.
Praise for The Once and Future Witches:
'A brilliant dazzle of a book . . . I devoured it in enormous gulps, and utterly loved it' Kat Howard, author of The Unkindness of Ghosts
'Compelling, exhilarating and magical - a must-read' Booklist (starred review)
'Delightful . . . a tale of women's battle for equality, of fairy tales twisted into wonderfully witchy spells, of magics both large and small, and history re-imagined' Louisa Morgan, author of A Secret History of Witches
'A love letter to folklore and the rebellious women of history' Publishers Weekly
'A breathtaking book - brilliant and raw and dark and complicated' Sarah Gailey, author of Magic for Liars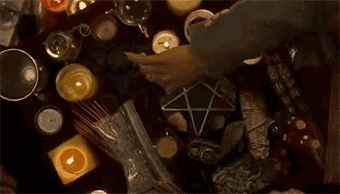 I don't think I have ever come across a book quite like this one. Not only was the story intensely interesting, but the way in which it was written was like nothing I had ever experienced before. The language in it was so beautiful, and the characters were so vivid I can honestly say I forgot I was reading at times. I was completely immersed in this world, and no part of me wanted to leave it behind. The chapters went back and forth between the sisters, and each time you got to know them a little better. They each had a voice and a unique side of the story. To me, they weren't just words on a page. They were real women, fighting to change all the things they saw wrong with the world.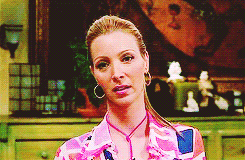 I loved the way that this book took the real world and turned it on its head. It took commonly known fairy tales and changed them ever so slightly. The Brothers Grimm were suddenly the Sisters, and the women's suffrage movement was about more than just voting. This feminist bend to things made the story that much more interesting and allowed this story to unfold. I loved the symbolism and the meaning behind every little word. Everything was intentional, and that was so clear and so amazing.
I absolutely love reading a book that makes me feel empowered. This book was about so much more than witches and magic. It was about women getting their power back. Getting back what was theirs all along. I loved the presentation in this book and the fact that a big part of the story was reclaiming a word. Reclaiming a lot of words actually. There was just something about the intentionality of this story that shook me to my core. Everything about this book was amazing. The words and the way she used them. Just perfect! Alix E. Harrow has a unique was with her words, and I honestly couldn't be happier that I stumbled upon this book.
Leah is a life long, fully devoted book-worm. Not only has she been an avid reader since she was young, she also has an English Degree and works as an author PA. Leah also enjoys writing, and has always found herself drawn toward literature in all its forms – novels, short stories, poetry, fanfiction, etc. She is a military wife, a cat mom, and a true homebody. Her favorite genres are romance, high fantasy, and anything paranormal.