Ramon and Julieta by Alana Quintana Albertson
3
Ramon and Julieta
Love & Tacos
Romance, Latinx Romance
Berkley
February 1, 2022
Kindle, Audio, Paperback
304
A PopSugar and BookBub Most Anticipated Romance of 2022! When fate and tacos bring Ramón and Julieta together on the Day of the Dead, the star-crossed pair must make a choice: accept the bitter food rivalry that drives them apart or surrender to a love that consumes them—perfect for fans of Jane the Virgin! Ramón Montez always achieves his goals. Whether that means collecting Ivy League degrees or growing his father's fast-food empire, nothing sets Ramón off course. So when the sexy señorita who kissed him on the Day of the Dead runs off into the night with his heart, he determines to do whatever it takes to find her again. Celebrity chef Julieta Campos has sacrificed everything to save her sea-to-table taqueria from closing. To her horror, she discovers that her new landlord is none other than the magnetic mariachi she hooked up with on Dia de los Muertos. Even worse, it was his father who stole her mother's taco recipe decades ago. Julieta has no choice but to work with Ramón, the man who destroyed her life's work—and the one man who tempts and inspires her. As San Diego's outraged community protests against the Taco King takeover and the divide between their families grows, Ramón and Julieta struggle to balance the rising tensions. But Ramón knows that true love is priceless and despite all of his successes, this is the one battle he refuses to lose.
Ramon and Julieta by Alana Quintana Albertson
A modern Latinx Romance retelling of Romeo and Juliet PLUS yummy tacos!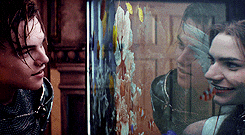 What a fresh take on the classic tale of the star crossed lovers. Ramon and Julieta star both character leads mentioned in the title. Julieta is an empowered and talented chef that excels in the kitchen and standing up for her family restaurant. Although her tenacity is not enough to stop the gentrification happening in her barrio. Queue in Ramon, he comes from a family legacy of Latinx "gentrifiers." Which almost sounds like an oxymoron to say so.
Ramon has been the head of the family restaurant chain, Taco King. With a very successful spread of chain restaurants giving them all the financial freedom to purchase land, take over barrios, you know where I am heading with this. The next target is Julieta's restaurant that is a staple in her barrio.
Both Julieta and Ramon have a clandestine type of meeting. Instant attraction, and amplified by a fast paced acting on attraction, some romantic kisses shared. Julieta soon discovers who Ramon truly is and tries to shut down their connection. But alas, the attraction and fun banter they have make it for a difficult denial of emotions building on both Ramon and Julieta.
With both parents having a tumultuous past, can both Julieta and Ramon beat the odds and remain together? All the business deals and franchise take overs, their romantic journey truly has to jump through all sorts of hoops, but is it all worth it?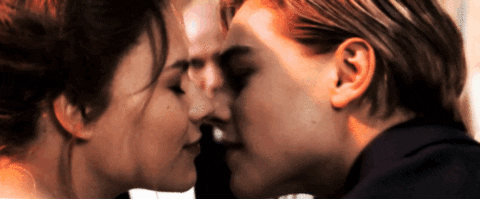 I enjoyed Ramon and Julieta by Alana Quintana Albertson very much. Reading about the current state of San Diego and all the changes the marginalized communities are facing was really eye opening. I did almost feel that the gentrification factor in this book was dueling with the love story of both Ramon and Julieta. I would have liked to both learn about the social issues, but more so, more development between the two lovers.
All in all I highly recommend Ramon and Julieta to all needing more Romeo and Juliet retellings, to readers needing more Latinx reads as well. Ramon and Julieta by Alana Quintana Albertson has all the wonderful elements that romance readers need. Including yummy flirting, hidden kisses, and steam!
Ramon and Julieta by Alana Quintana Albertson publishes February 1st, grab your copy here. *please note this is an affiliate link.
Carla is a born-again bookworm originally from Puerto Rico. Becoming a mom is what drove her back into the love of reading. Starting with the love of Romance books but now she enjoys any epic tales that are well written. She's a mom of three, a wife, and resides in Central Florida. Hurricane news doesn't scare her but finding out a second book in a series doesn't come out for another year will send her into a real panic. Sending her chocolate and another great book works best to support her through such times.