How to Love Your Neighbor by Sophie Sullivan
3
How to Love Your Neighbor
Contemporary Romance
St. Martin's Griffin
1/18/22
Paperback, Ebook, Audiobook
352
Enemies-to-lovers meets HGTV in this frothy, effervescent romantic comedy from Sophie Sullivan, author of Ten Rules for Faking It. Interior Design School? Check. Cute house to fix up? Check. Sexy, grumpy neighbor who is going to get in the way of your plans? Check. Unfortunately. Grace Travis has it all figured out. In between finishing school and working a million odd jobs, she'll get her degree and her dream job. Most importantly, she'll have a place to belong, something her harsh mother could never make. When an opportunity to fix up―and live in―a little house on the beach comes along, Grace is all in. Until her biggest roadblock moves in next door. Noah Jansen knows how to make a deal. As a real estate developer, he knows when he's found something special. Something he could even call home. Provided he can expand by taking over the house next door--the house with the combative and beautiful woman living in it. With the rules for being neighborly going out the window, Grace and Noah are in an all-out feud. But sometimes, your nemesis can show you that home is always where the heart is.
He hesitated a second, then asked, "You ever feel like life leads you where you're supposed to be, even if you don't know why?"
"How to Love Your Neighbor" is the sophomore novel by Canadian author Sophie Sullivan where two stubborn neighbors initially butt heads. Through what can only be divine intervention, Grace and Noah, both stubborn in their beliefs, are offered an exclusive partnership that could be mutually beneficial for their careers and their future. The only thing they have to do is learn how to work together and trust each other.
Grace and Noah are newly acquainted neighbors who haven't quite been seeing eye to eye. Grace inherited a small house on the beach in California, and before she even has a chance to unpack all her boxes her next door neighbor Noah is at the door trying to negotiate the sale of her property. Why? So he can demolish it and put in a pool.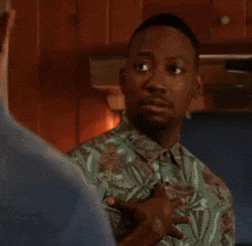 A pool! On the coast of California!
This New Jersey girl can't comprehend someone wanting to demolish a house to put in a pool when there is literally paradise in your backyard. Hello, Property Taxes! I digress. Grace declines the offer over and over again, but Noah is persistent and will do what it takes to get he wants.
Have you ever made a bad first impression, but the more you try and fix it the further you dig yourself into a hole? That's Noah in a nutshell. He's been in business with people who are only looking out for their personal bottom line for so long that he doesn't know how to manage personal relationships without resorting to business warfare. He and Grace must work together, but he can't help but undercut her at every turn. Their relationship starts off awkward, and in Noah's case, unprecedented, and neither know how to navigate the turbulent waters.
Sophie Sullivan's writing reminds me of a conversational stream of consciousness. She paints a picture of the world through her main characters' eyes that allows readers to feel like we're in on a secret. Grace's inner monologue and musings are where the character arc and developments really shine.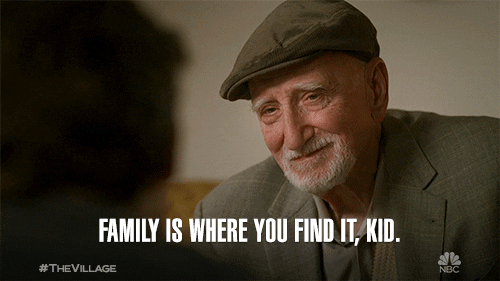 I found myself really looking forward to the interactions between Grace and Noah, especially those angsty moments when you couldn't tell if they were going to fight or make out. I would have loved a lot more of those moments, but who wouldn't?
There were a few items that I found really interesting but also that might have detracted from the main plot lines, and I wish that these would have either been developed a little further or left out so that the other things could take more precedent. Specifically, there were family dynamics on both Grace and Noah's sides that I think could have been pushed more to the forefront of the story, especially when they were seemingly so important to character growth and the relationship that Grace and Noah were building. I would have liked to have more interaction between Noah and his father, as well as Grace and her mother, and more dialogue so that the reader could be in a position to back them both and root for them.
"How to Love Your Neighbor" would be an excellent choice to pick up if you're looking for any of the following: found family, a sweet closed-door romance, interior design shenanigans, or just living vicariously through two people who are lucky enough to live with the beach in their backyard!
I'm Val, and I'm excited to share my love of books with you! I'm a sassy Sour Patch kid from New Jersey, dog mom to Chance the beagle, and much like the rest of the Hive, I'm a coffee lover (I think it's a requirement to be here). The first book I remember reading voluntarily involved a boy wizard who lived in the cupboard under the stairs, and I've been chasing magic ever since. I love Happily Ever Afters, and I love love. My favorite genres are romance and rom-coms, fantasy, and young adult/new adult. If I'm not reading, I'm probably kayaking, watching the Great British Baking Show, or discovering a new craft beer.