From Salt to Skye by Adriane Leigh
5
From Salt to Skye
Legends and Lovers
Romance
Islebrook Press
January 25, 2022
ebook
From USA Today bestselling author Adriane Leigh comes a novel woven with madness, revenge, tragedy, and the everlasting spirit of love.
Fable Prescott believes two lies. The first, that she was chosen at random for the summer study abroad program at her university, and the second, that she came to the wind-whipped Isle of Skye to research her family's mysterious Scottish ancestry. She never expected to find herself embroiled in a cold case that has kept a tiny seaside village on edge for years.
When another woman vanishes, Fable begins to wonder if there is more to the dark legends that cling to the island like a cold ocean mist. And if her brooding, devastatingly handsome new neighbor, Alder, is the only one that holds the key to her family's tragic past.
LEGENDS AND LOVERS is a collection of dark legends and star-crossed love stories from twenty bestselling authors. Woven with mystery and magic, love and lore, romance and suspense, this multi-author collaboration promises to make your heart pound and keep you reading late into the night. Discover all the books in the series at legendsandlovers.com
"It is Written"
From Salt to Skye by Adriane Leigh is the first in the Legends to Lovers series. This collection of stories from 20 different authors promises to bring love and lore together in tales of star-crossed lovers. When I saw that this series was being released I could not sign up fast enough, love stories weaved around dark legends is a combination that is impossible to resist! For the first in the series, we meet Fable who has been selected for a college program that will allow her to travel to Scotland to complete her dissertation while she researches her family ancestry. After her grandmother's passing, she discovers dozens of letters, written but not sent, detailing the mysterious disappearance of her great aunt. As it turns out, she is not the first or only woman to disappear from the Isle of Skye, and if their disappearances aren't solved, she also won't be the last.
"Beware the loch, fair lass. Its beauty calls, and it's dangers are well concealed…"
Nothing could have prepared Fable for what she would encounter once she graced the lands of her ancestors. The unrelenting mist that shrouds the Isle of Skye hints to the mysteries it's conceals. The more Fable learns the more she realizes that the force that has driven her to seek out her family's secrets is more than simple curiosity, it may just have been written in the stars.
I am being intentionally vague on much of the plot as I feel From Salt to Skye would truly be best enjoyed with no spoilers. In the beginning you are lured in with the story of a young woman seeking answers about past family mysteries, but it quickly turns into a tragic romance played out over centuries.
"Our Love was ancient, older than the soil beneath us and the sky over our heads. Our love was fused with a bond of nature and a chant of love.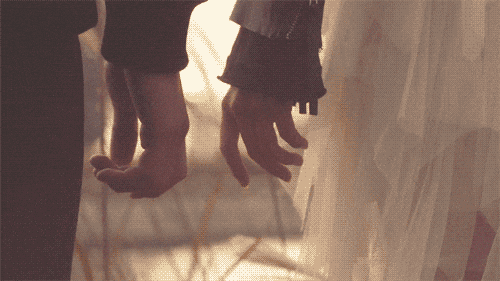 I feel as though I cannot come up with the right words to get across how enchanting this book was, simply put, it was a Fairy Tale made of Fairy Tales. Adriane Leigh's ability to make you fall in love over and over in one book is feat few can accomplish without getting overly complicated, but she does so masterfully. There is sadness before we can get to our Happy Ending, but it is worth it to discover the love stories of the past whose ghosts linger in the present.
"The greatest truths lie in fiction, lass. No one tells the stories worth telling and owns up to it, at least not while they're alive"
I highly recommend From Salt to Skye to anyone who wants to read a dark modern-day fairy tale that will make you fall in love, break your heart, and then put you back together again. Congratulations on an amazing release and the start of an epic collection!
Amanda is a proud Ravenclaw who was raised in Alaska before traveling the world with her family. She currently resides in District 7 with her husband and 2 kids. As a full-time working mom her time to read is precious and she uses it to devour as many books as possible. All genres are welcome but she does prefer some smooches to be included. She has discovered a love of book signings and has been lucky enough to meet many of her Unicorn authors and hopes to meet more in the future!