5
Count Your Lucky Stars
Written In The Stars
Romantic Comedy
Avon
2/1/2022
Paperback, Ebook, Audiobook
384
Following Written in the Stars and Hang the Moon, Lambda Literary Award winner and national bestselling author Alexandria Bellefleur pens another steamy queer rom-com about former best friends who might be each other's second chance at love… Margot Cooper doesn't do relationships. She tried and it blew up in her face, so she'll stick with casual hookups, thank you very much. But now her entire crew has found "the one" and she's beginning to feel like a fifth wheel. And then fate (the heartless bitch) intervenes. While touring a wedding venue with her engaged friends, Margot comes face-to-face with Olivia Grant—her childhood friend, her first love, her first… well, everything. It's been ten years, but the moment they lock eyes, Margot's cold, dead heart thumps in her chest. Olivia must be hallucinating. In the decade since she last saw Margot, her life hasn't gone exactly as planned. At almost thirty, she's been married... and divorced. However, a wedding planner job in Seattle means a fresh start and a chance to follow her dreams. Never in a million years did she expect her important new client's Best Woman would be the one that got away. When a series of unfortunate events leaves Olivia without a place to stay, Margot offers up her spare room because she's a Very Good Person. Obviously. It has nothing to do with the fact that Olivia is as beautiful as ever and the sparks between them still make Margot tingle. As they spend time in close quarters, Margot starts to question her no-strings stance. Olivia is everything she's ever wanted, but Margot let her in once and it ended in disaster. Will history repeat itself or should she count her lucky stars that she gets a second chance with her first love?
"You were my first, you know? And it's not like I ever planned to put a lot of stock in that sort of thing."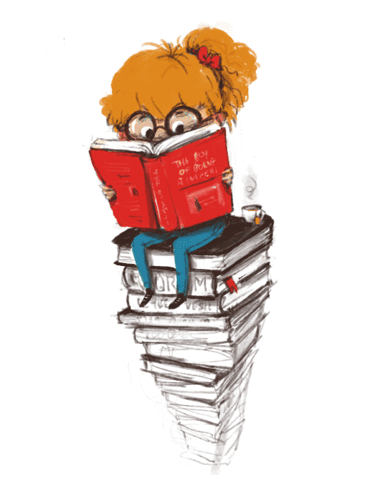 I love same-world-stand-alone stories. Reading spin-offs with characters I've met in previous books makes me feel like I'm coming home. There is a sense of warmth and joy at knowing their story wasn't over, because I don't know about you but I am equal parts thrilled to get to a happy ending but then supremely sad to say goodbye. Authors who write spin-offs seem to give readers a wonderful gift, a glance behind the curtain and an informal thank you for investing their time and feelings into their art.
Alexandria Bellefleur, author of "Written in the Stars" and "Hang the Moon", has gifted readers with "Count Your Lucky Stars", a brand new love story featuring some old friends. (Don't let Margot hear you call her 'old' though. She'll definitely have something to say about it.) First readers fell in love with Darcy and Elle, characters who crept out of their comfort zones and fell in love with someone who is quite their opposite but ultimately a perfect match. Then came Brendon and Annie, whose real life love transcends even the best movies' happy-ever-after tropes. Count Your Lucky Stars is the third installment that follows Margot, Elle's ex-roommate and part of Brendon and Annie's bridal party, while she navigates her part as the single friend surrounded by happily engaged couples.
Margot is rough around the edges, and while she loves her friends and wants them to be happy in their relationships, she's not looking for someone to 'complete' her. She's happy with herself, and if someone comes along that adds to her happiness all the better.
"I'm a whole person. And the idea of needing to find someone to make you complete seems like bullsh*t to me. The right person shouldn't complete you, they should love you the way you are. And it's cool if they make you want to be better, but they should never make you feel like you're too much or not enough exactly as you are." Margot took a deep breath and released it slowly. "
Sorry." She chuckled. "Soapbox. I have a lot of feelings, I guess."
Cue Olivia, Margot's one that got away.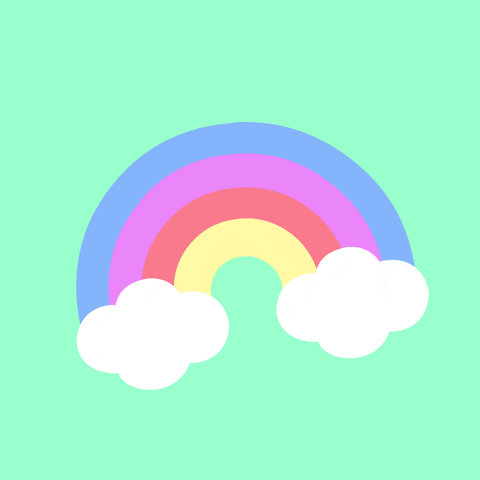 Olivia is charming and polished and sunshine. She and Margot could have had something years ago, but lack of communication got in the way. Cut to the present and the stars have magically aligned – Brendon and Annie have hired Olivia as their wedding planner. Sparks ignite when these two reunite, but does it lead to fireworks or to a catastrophic explosion?
Count Your Lucky Stars is an LGBTQ love story about second chances and lost love, but more importantly it's a story about self love and self worth. This is a story about not having to change to be worthy of love. Bellefleur could have started her Seattle-based series with the heterosexual couple's story and slowly added LGBTQ+ secondary characters, but I'm so happy that she didn't. The LGBTQ community deserves more characters that they can see themselves in, and through her writing Bellefleur has proven to be a wonderful advocate.
"Word to the wise, Margot?" Darcy called out quietly.

"If you don't reckon with your feelings, sooner or later your feelings are going to reckon with you. Just something to keep in mind."
One of the takeaways from Count Your Lucky Stars is the idea that you are enough as you are. You don't have to change to be loved, or lovable, or accepted. I'm hoping to carry that energy through 2022 and I hope if you need it, you take that energy in, too.
I'm Val, and I'm excited to share my love of books with you! I'm a sassy Sour Patch kid from New Jersey, dog mom to Chance the beagle, and much like the rest of the Hive, I'm a coffee lover (I think it's a requirement to be here). The first book I remember reading voluntarily involved a boy wizard who lived in the cupboard under the stairs, and I've been chasing magic ever since. I love Happily Ever Afters, and I love love. My favorite genres are romance and rom-coms, fantasy, and young adult/new adult. If I'm not reading, I'm probably kayaking, watching the Great British Baking Show, or discovering a new craft beer.