Some of the best spice yet
The Spanish Love Deception

Narration
4.3
The Spanish Love Deception
Romance
Atria Books
November 23, 2021
Paperback
480
A wedding in Spain. An infuriating man. Three days to convince her family she's actually in love. Catalina Martín desperately needs a date to her sister's wedding. Especially since her little white lie about her American boyfriend has spiralled out of control. Now everyone she knows—including her ex and his fiancée—will be there and eager to meet him. She only has four weeks to find someone willing to cross the Atlantic and aid in her deception. New York to Spain is no short flight and her raucous family won't be easy to fool. Enter Aaron Blackford—her tall, handsome, condescending colleague—who surprisingly offers to step in. She'd rather refuse; never has there been a more aggravating, blood-boiling, and insufferable man. But Catalina is desperate, and as the wedding draws nearer, Aaron looks like her best option. And she begins to realize he might not be as terrible in the real world as he is at the office.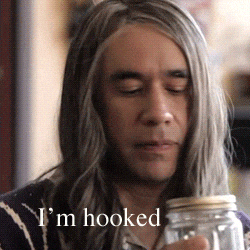 If there is one thing I love, it is a slow burn, enemies to lovers book with a big, protective main man. And boy, did I get exactly that in this book. I am generally not a romcom lover, but I think I have seen the light, and now I am thinking I might need to buy every spicy romcom I can get my hands on. I honestly think that it was just last week that I was wondering why so many people were raving about these romance novels with the cartoon covers. It felt very high school to me, so I was skeptical and just wrote it off as something that just wasn't my taste. Now, I can't begin to forgive myself for the time I have wasted NOT reading these books.
Right off the bat, I knew that Catalina was totally lying to herself. Every step of the way. Here was this beautiful man, noticing small things about her, going out of his way to be nice, and she was acting like one comment he made was going to keep her from seeing the good in him. Though this was a totally understandable reaction on her part, I couldn't help but scream at her from time to time, "HE CARES!" Although it was frustrating, it made sense for her. She was written as this extremely stubborn woman who wasn't about to trust any man with her emotions, so it all tracked. I really think that was a huge part of what made me love this book. I could tell she was fighting herself with her emotions for Aaron, and I loved getting to see him fight right back. He was determined to be there for her, even if she didn't know it.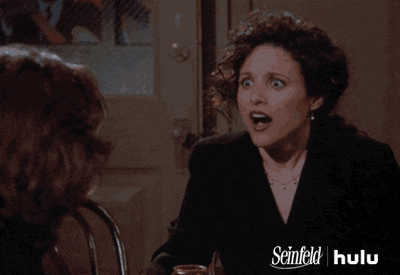 Not only was the sexual tension of this book divide, but once we hit the pivotal moment where everything came together, I was literally screaming. Out loud. Screaming at my audiobook in the car. It was the most fantastic build up to a love scene I have ever heard, and I could listen to that part over and over again. It was hot and sexy and amazing. Just perfect. Aaron was everything I wanted him to be and more. Every moment of it had me blushing, and I found myself wishing it would never end.
My one and only issue with this book was small, but nevertheless is the reason I cannot bring myself to give this book the 5 stars I feel it somewhat deserves. I feel like if you took a shot every time Catalina's size, Aaron's size, or his blue eyes were mentioned, you would be completely obliterated just a few chapters in. Now, I understand that the massive size difference between characters is a big deal to some, but it felt like too much for me. She was constantly referring to how much space he took up, and how little she did. It made my eyes roll. And, don't get me wrong, I am all about a blue-eyed man, but I think I heard the phrase "blue gaze" about 15 times in this book. These issues alone were pretty minimal, and it might seem nit-picky of me to care, but they were just that repetitive that I couldn't let it go.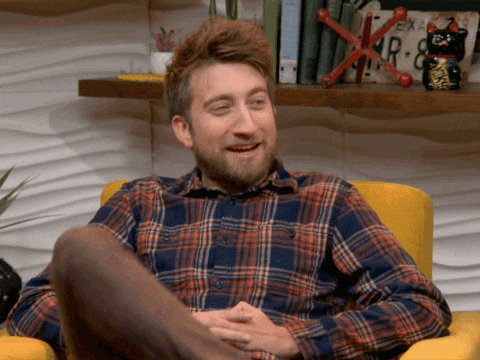 In the end, I did thoroughly enjoy this book. I have found myself talking about it nonstop to anyone who will listen. It has been so long since a book made me feel giddy just reading it, that I can't wait to find one like it, though I am afraid nothing will compare. I fear I might be dreaming of Aaron Blackford for a long, long time.
Narration
This was one of my favorite narrations in awhile. Scarlette Hayes did a wonderful job making it feel like Catalina was talking directly to me. Though the voices for other character's weren't the best I have ever heard, she did obviously try to make the characters sound distinct. I can honestly say it felt like one of the most natural narrations I have heard in a while.
Leah is a life long, fully devoted book-worm. Not only has she been an avid reader since she was young, she also has an English Degree and works as an author PA. Leah also enjoys writing, and has always found herself drawn toward literature in all its forms – novels, short stories, poetry, fanfiction, etc. She is a military wife, a cat mom, and a true homebody. Her favorite genres are romance, high fantasy, and anything paranormal.