One Night, New York

Narration
One Night, New York
Historical Fiction
Virago
January 12, 2021
Audiobook, hardcover, paperback
335
'ONE NIGHT, NEW YORK transports the reader to the glitter and the danger of old New York. A page-turner with style.' ERIN KELLY

'ENTHRALLING' THE TIMES, BEST NEW HISTORICAL FICTION
A THRILLING DEBUT NOVEL OF CORRUPTION AND MURDER, SET IN THE NIGHTCLUBS, TENEMENTS AND SKYSCRAPERS OF 1930s NEW YORK - FROM THE WINNER OF THE VIRAGO/THE POOL NEW CRIME WRITER AWARD.
At the top of the Empire State Building on a freezing December night, two women hold their breath. Frances and Agnes are waiting for the man who has wronged them. They plan to seek the ultimate revenge.
Set over the course of a single night, One Night, New York is a detective story, a romance and a coming-of-age tale. It is also a story of old New York, of bohemian Greenwich Village between the wars, of floozies and artists and addicts, of a city that sucked in creatives and immigrants alike, lighting up the world, while all around America burned amid the heat of the Great Depression.
'An atmospheric portrait of a city in the grip of the Great Depression as well as a compelling crime story' GUARDIAN
'Thompson's impressive debut delivers a beautifully detailed and multifaceted account of Jazz Age New York' IRISH TIMES
'An assured debut so evocative you can almost smell the bathtub gin wafting off the pages' RED MAGAZINE
One of my favorite things is to go into books completely blind. I see so many different books recommended on tiktok, bookstagram, and amongst the members of the hive that I have begun to just jump into things, and it had become a great adventure. This book is one that I went into with pretty much no idea what it was about, and I was not disappointed. I was transported back to 1930's New York as I followed Frances through her harrowing journey in the big city. Every time I thought I knew what was going to happen in this book, it went a completely different way. It certainly kept me on my toes.
There were some very vivid characters in this book, but they all felt a little flat to me. Frances was meeting all kinds of people, and they were described in great detail, but I never got past the surface with them. I felt like there was more to these characters, which in return could have added more to the story, but the story just never got there. The story wasn't really about anyone but Frances in the end, so I guess that didn't really matter.
I absolutely loved Frances's character. She started out as a scared girl, finally getting away from her father, and blossomed into a fighter. This poor girl went through so much, and every time something was uncovered from her past, I rooted for her a little harder. The only thing that made no sense to me was her relationship with Agnes. Agnes was really the only person who tried to get to know Frances, but when they went from friends to something more, it felt off. It didn't seem like Frances fell for Agnes, but instead that she just went along with whatever Agnes did or perused with her. Frances never seemed to be truly comfortable with receiving affection from a woman, and I felt like she was only okay with it because she knew Agnes couldn't hurt her like a man could.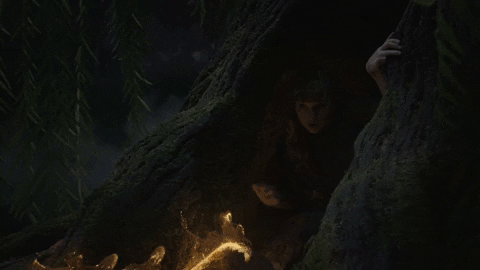 In the end, this was a truly fascinating book! Because I listened to the book, I felt a little lost at times with the dates, but I loved the story line. It went back and forth in time, making the suspense so great that I finished this book in just a few days. There were moments I literally stopped whatever I was doing in shock, just listening to this sad, haunting story unfold.
Narration
This book was narrated by Stephanie Cannon, and she did a great job with it. I always love it when narrators try to give characters their own voice, and who also go out of their way to do accurate accents. My only issue was her voice for Frances. It is clearly stated in the beginning of the book that Frances is supposed to have a thick, hick sounding accent, and the narration doesn't reflect that. She wasn't the narrator, but even when she spoke, her voice did not have the accent I feel like she was meant to.