My Summer in Seoul by Rachel Van Dyken
5
My Summer in Seoul
New Adult Romance
Van Dyken Enterprises INC
December 14, 2021
ebook
From #1 New York Times bestselling author Rachel Van Dyken comes a standalone new adult romance set in the competitive world of K-pop.
It's not all K-dramas and happily ever afters. 
Intern with Korea's number one record label? Yes, please.
Find out there's a huge scandal I need to help "manage"… not so much.
Add in the fact that I don't recognize the "superstars" of the label and think they're interns…
And my dream job quickly becomes more of a nightmare.
But I'm in Seoul, the one place that is beginning to feel more and more like home...
Except it isn't home, and the drama surrounding the biggest K-pop group in the world, SWT, is consuming my every moment.
Spoiler alert. They hate me.
Everything I do is wrong: wrong clothes, wrong honorifics, wrong manners.
Till the leader of SWT takes pity on me.
But pity is dangerous when it comes from someone as beautiful as him.
Every SWT member is gorgeous, perfect, and cultivated to be an idol… lethal to a girl's heart.
And sanity.
But fame plus a perfect face and voice don't equal an easy life. As their comeback nears, the stakes rise higher.
Suicide watch…
Angry fans…
Threats…
All I want to do is survive.
But the price for survival might mean losing my heart.
And like a character in a K-drama, I'm not sure if there will be an actual happily ever after…
Or simply a lesson learned.
I went to Seoul searching for my heart–and found my destiny instead.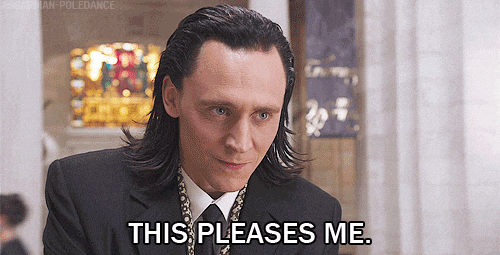 I'm going to be honest, I had ZERO chill when it came to getting to read My Summer in Seoul by Rachel Van Dyken. I have been a longtime fan of RVD and each time she releases a new series it is an instant shot of serotonin that I am absolutely addicted to.
Grace has been studying with the dream of getting into the music industry and is surprised when her distant Uncle Siu, a bigshot in the Korean music industry calls with a once in a lifetime opportunity to intern at his record label. Little does Grace know that she will not just be doing coffee and doughnut runs, she will be the keeper of one of the most famous K-pop bands in the world SWT. Coming off a scandal that has the ability to claim their careers, the boys of SWT are working a fast-paced schedule of rehearsals, photo shoots, interviews and everything in between that Grace must now manage solo.
It's hard enough learning a new industry with no warning and being expected to deliver perfection, but add learning a new language and culture on top of that? Even the most dedicated would stumble. Grace is half Korean, and the more she realizes she doesn't know about her dad's culture the more she starts to feel ashamed that she didn't make it more of a priority in her life.
The boys of SWT are less than excited to have a new intern running the show and make it known with their less than hospitable introduction to Grace. Lucas, the red-headed rapper of the group, is having a particularly hostile reaction to her presence and as he was the center of the scandal he is also, much to Grace's dismay, the one she must pay the closest attention to. It is well known to fans of K-pop the overwhelming pressure these idols face, and everyone close the group is worried that Lucas may crumble if they aren't successful in making their comeback.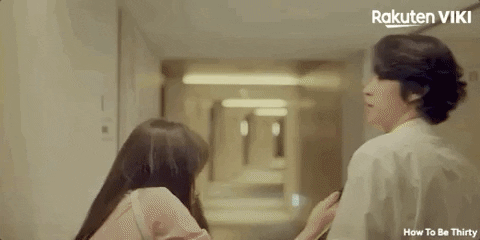 Grace just wants to do a good job, make her uncle proud and have the boys of SWT accept her as their assistant if not their friend. I felt for Grace as she struggled to do anything right, battling a language and cultural barrier along with five godlike pop stars who are not overly concerned with her success. As she slowly starts to get friendly with the boys, she becomes more intrigued with Lucas, the broken man she cannot have. Idols are revered among their fans, and even the rumor of a relationship could be seen as a betrayal, so any connection Grace and Lucas feel must be hidden from the public eye, and others who may have a personal interest in Grace.
This book was trope Bingo with a forced proximity, found family, forbidden, bully romance with a touch of love triangle sprinkled on top.. and it was done masterfully. As Grace struggled to be accepted, I felt her shame each time one of her well-intentioned olive branches missed the mark and she was further ostracized from the group. Once she began to make break throughs with each of the boys you could feel her relief which made even small betrayals hit harder as they continued to test her. Her connection with each of them was unique and special, but with Lucas she was forced to show her love in the hardest way possible, with unrestrained honesty. Their relationship was tested over and over but asking Lucas to face his unchecked reality was a limit neither of them were prepared to hit.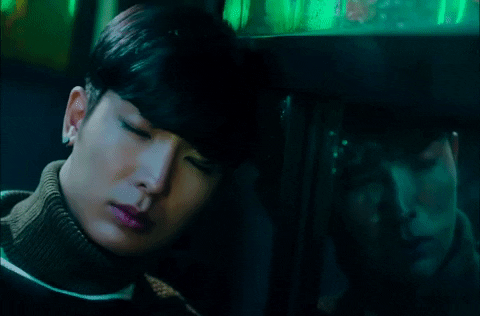 If there is one thing that Rachel Van Dyken knows how to write it is broken, tortured men and each member of SWT has their own demons to battle. They will each break your heart with their tired smiles as they work their hardest to make their fans proud, even if it means never being able to be their true selves outside of their apartment.
This was a book you finish and are instantly heartbroken to realize there isn't a 10 book series waiting for you. I have plead with Rachel Van Dyken to please give us more of these boys because I know that I am not the only one that will be impatiently waiting for them to tell her their stories. Congrats to Rachel Van Dyken on this brilliant new release, please don't make us wait too long to see more of our new favorite K-pop band!
Amanda is a proud Ravenclaw who was raised in Alaska before traveling the world with her family. She currently resides in District 7 with her husband and 2 kids. As a full-time working mom her time to read is precious and she uses it to devour as many books as possible. All genres are welcome but she does prefer some smooches to be included. She has discovered a love of book signings and has been lucky enough to meet many of her Unicorn authors and hopes to meet more in the future!