Amor Actually: A Holiday Romance Anthology
5
Amor Actually: A Holiday Romance Anthology
Holiday Romance
Independantly Published
December 7, 2021
Kindle, Paperback
412
Nochebuena. One Party. Nine Happily Ever Afters. It's Christmas Eve in New York City, when anything is possible. For these couples, it's the season to find true love. From second chances, big leaps, missed connections, and reconnections, this charming collection celebrates the spirit of the holidays and delivers nine perfect HEAs. From seven acclaimed and bestselling Latina authors—Zoey Castile, Alexis Daria, Adriana Herrera, Diana Muñoz Stewart, Priscilla Oliveras, Sabrina Sol, and Mia Sosa—comes a holiday romance collection like never before. Make the Yuletide Gay • Adriana Herrera After a string of broken engagements, an international Latin Pop Star finds love in her sexy and constant manager. Days before her big live holiday special, Vivi wonders if the woman of her dreams could finally be hers. Only Yours • Sabrina Sol The Mayor of New York embarks on a Christmas Eve search to find the woman he loves before she gets away. Meet Me Under the Mistletoe • Priscilla Oliveras Challenged by his friends to find a plus one to Nochebuena dinner or else, widower Hector Gutierrez isn't sure he's still got any good moves left. That is until he strikes the right chord with his son's music teacher, Cristina. All I Want for Nochebuena • Alexis Daria When sparks fly between adult film stars Honey and Julie, Honey must work up the courage to invite Julie to her family's holiday party or risk losing what she really wants for Nochebuena—a chance at true love. Santa's Eager Little Helper • Mia Sosa Sarita's plan to confess her crush on a coworker goes awry when she's tasked with playing the Sexy Elf to his grumpy Santa. Will she seize the opportunity to make Carlos's naughty list, or will she spend another Nochebuena alone? The Nochebuena Dating Dare • Diana Muñoz Stewart Eneida Lucero takes a second chance on love with the handsome musical director at her school—even if it means causing some Nochebuena drama with her ex-husband and familia. Love in Spanglish • Zoey Castile A heartbroken romance writer gets snowed in with a novel-worthy hero who may just make her believe in love again. To Us, You Are Perfect • Alexis Daria & Adriana Herrera Newlyweds Pasquale and Yamilette's Christmas is just short of perfect. The missing piece is their best friend Marcelo, who has loved them from afar for years. This Nochebuena, they'll finally complete their happily ever after. The Great Holiday Escape • Zoey Castile Gigi is always on the hustle, making sure her little sister has everything she needs including a big Christmas Eve fiesta with all their friends and family. That night, Gigi receives an all-expenses-paid trip to a luxe South Beach weekend where not one, but two beautiful strangers steal her heart.
Amor Actually: A a Holiday Romance Anthology written by a dynamic Latinx Romance set of authors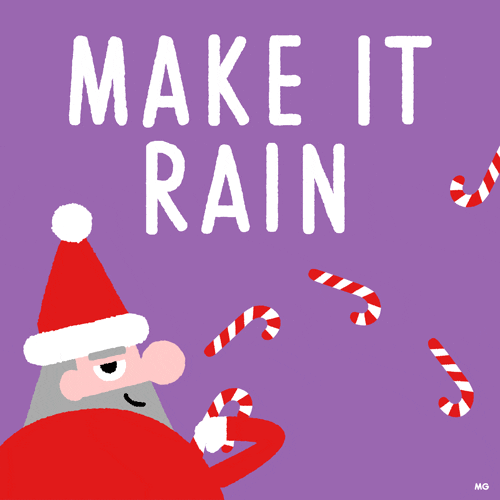 Reviewing Anthologies can be tricky, as there are many authors and narratives to consider when thinking about the experience with the book. But this Holiday Romance Anthology, Amor Actually is an actual masterpiece that everyone should read this holiday season.
Picture the classic holiday movie Love, Actually. We all love that movie, no? All these individual story lines leading up to Christmas for each character. Well lets envision the cast now as a variety Latinx cast that features Queer characters and even poly couples, yes I said poly couples.
Amor Actually has a niche for EVERY romance lover.
It has sweet romance written by Priscilla Oliveras about a widowed, single dad finding love again with his son's music teacher.
There's a story about a reserved and recently divorced librarian that finds herself super attracted to the charismatic drama teacher at the school.
I definitely prefer the married couple story line in Amor Actually over the Love, Actually heart-breaking scene with Kiera Knightly. Let's just say all three people involved get their HEA.
Amor Actually sets all those heart-wrenching scenes from the original movie right. Every couple in this book gets their deserved happily ever after.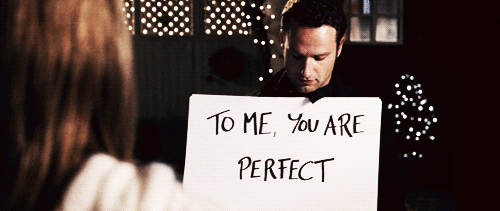 If you like to read Holiday Romances that ensure swoons and deliver steam, Amor Actually is for you. The Latinx representation is phenomenal and the Queer representation is done so beautifully. I cannot help but say it again, Amor Actually is THE Holiday Romance to read this month.
Go get your copy of Amor Actually today! Click here to purchase. *Please note this is an affiliate link.*
Carla is a born-again bookworm originally from Puerto Rico. Becoming a mom is what drove her back into the love of reading. Starting with the love of Romance books but now she enjoys any epic tales that are well written. She's a mom of three, a wife, and resides in Central Florida. Hurricane news doesn't scare her but finding out a second book in a series doesn't come out for another year will send her into a real panic. Sending her chocolate and another great book works best to support her through such times.