Feminism, History, and Daddy Issues
Love, Theodosia by Lori Anne Goldstein

Narration
3.8
Love, Theodosia: A Novel of Theodosia Burr and Philip Hamilton
Historical Fiction
Arcade
November 2, 2021
Kindle
416
A Romeo & Juliet tale for Hamilton! fans. In post-American Revolution New York City, Theodosia Burr, a scholar with the skills of a socialite, is all about charming the right people on behalf of her father—Senator Aaron Burr, who is determined to win the office of president in the pivotal election of 1800. Meanwhile, Philip Hamilton, the rakish son of Alexander Hamilton, is all about being charming on behalf of his libido. When the two first meet, it seems the ongoing feud between their politically opposed fathers may be hereditary. But soon, Theodosia and Philip must choose between love and family, desire and loyalty, and preserving the legacy their flawed fathers fought for or creating their own. Love, Theodosia is a smart, funny, swoony take on a fiercely intelligent woman with feminist ideas ahead of her time who has long-deserved center stage. A refreshing spin on the Hamiltonian era and the characters we have grown to know and love. It's also a heartbreaking romance of two star-crossed lovers, an achingly bittersweet "what if." Despite their fathers' bitter rivalry, Theodosia and Philip are drawn to each other and, in what unrolls like a Jane Austen novel of manners, we find ourselves entangled in the world of Hamilton and Burr once again as these heirs of famous enemies are driven together despite every reason not to be.
Poor Theodosia…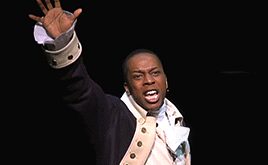 That was my overwhelming thought at the end of this book. While it was well written, and dealt with some important topics, I couldn't help but feel really bad for Theodosia. I can tell you one thing for sure, this book made me absolutely hate Aaron Burr. I am not certain how much historical accuracy this book is, but it definitely did not paint Burr in a great light at all. His relationship with his daughter was controlling, inappropriate, and made me want to scream a few times. He expected so much from Theodosia, and claimed he wanted it for her as well, but in the end was willing to sacrifice her happiness to win a Presidency.
I think my biggest issue with this book is the love story – being that there isn't one. It starts out with an enemies to lovers situation, but it wasn't really. They bickered and avoided each other due to their fathers' feelings towards each other, and then all of a sudden, they are going on secret picnics. There was no depth to their relationship. There was no building it up. It's like it came out of thin air.
There was a lot that happened in this book, (and I guess this isn't really a spoiler because its history) but when Theo ends up being forced into a marriage, I was disappointed, but not heartbroken. I wanted to be. I wanted to want to fight for Theo and Philip's love, but I more just didn't want her to have to stay married to Alston. He was gross, and obviously didn't love her at all. But I felt no big push for her to end up with Philip.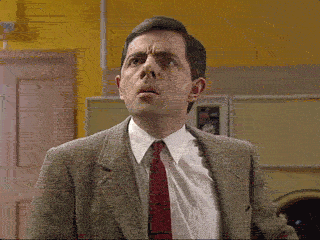 Overall, this story just left me feeling sad. Supposedly she's pregnant with Philip's baby in the end, but what kind of ending is that? Not to mention that the real Theodosia was lost at sea, which I feel would have been a better way to end the book. I just feel like this was a big set up to some great love story that never came to be. Even when they had their one night together, it was nice, but it wasn't this huge relief for me as a reader. Their relationship was so flat, it just wasn't enough for me in the end.
This book was a wonderful, feminist piece of historical fiction, but it was not a love story. It was about a woman, trapped in a man's world with no one to cling to. Even her best friend couldn't save her. She had to figure out how to make the best of what she had, and with her stories, she did just that.
The Narrator
I prefer to listen to audiobook so that I can be catching up on my TBR while doing just about anything, and because of this, I come across a lot of narrators. I feel like they can really affect the book, because if the narrator is bad, then it makes me want to stop listening. Allyson Voller was the narrator for this, and I think she did a great job. Her accents were all spot on, and she went out of her way to be sure that everyone had a distinct voice. I could tell that she was trying to voice Theodosia with as much emotion as was written, and I really enjoyed that!
Leah is a life long, fully devoted book-worm. Not only has she been an avid reader since she was young, she also has an English Degree and works as an author PA. Leah also enjoys writing, and has always found herself drawn toward literature in all its forms – novels, short stories, poetry, fanfiction, etc. She is a military wife, a cat mom, and a true homebody. Her favorite genres are romance, high fantasy, and anything paranormal.