A Fun, Spicy Read with Representation!
5
Knot My Type
All Access Series
Romance
Thunder Thighs Publishing
October 4, 2021
ebook
218
He doesn't do relationships.
She doesn't do flings.
Everything they thought is about to unravel…
Frankie
When you say you're a sexologist, people imagine Marilyn Monroe. They don't expect a woman who uses a wheelchair. As the host of the All Access Podcast, I'm breaking barriers, crushing stigmas, and creating sexual connections that are fulfilling for my fans. I'm like cupid, but with pink hair and fewer diapers.
Only, I've hit a snag. A lovely listener wants some advice about accessible rope play and I'm drawing a big fat blank. Which leaves me with no option but to get out there and give it a go.
Which is how I meet Jay Wood—rigger, carpenter, and all-round hottie.
I'd be open to letting him wine and dine me—only Jay isn't my type. He's not a one-girl kind of guy. Monogamy isn't even in his vocab, and I'm not a woman who'll settle for being second choice.
But there's something about Jay has me tied up in knots.
And it's making me think, maybe I could compromise and accept a little Wood in my life. Even if it's only temporary.
Jay
Frankie's funny, intelligent, and ridiculously sexy. This should be a no-brainer. A little fun in the sheets, and a little romp with some ropes—simple.
Only the infuriating woman has commitment written all over her.
It'll be fine. I'll just ignore the chemistry bouncing between us.
Yep. Totally fine.
So... why does my heart feel frayed? And why is it I can't help but consider taking the ultimate leap of faith—tying myself to Frankie. Permanently.
Warning: This is an instalove piece of goodness that is too cute for words. Get thee some rope, a partner, and settle in for a delicious little romp!
P.S. THERE ARE NO WEREWOLVES IN THIS BOOK!
"You're the kind of Woman who should come with a warning label."
I wish I knew where I saw "Knot My Type" by Evie Mitchell recommended so that I can send them 1000 thank yous! I have discovered that I am a sucker for illustrated covers that this one might be my favorite. I was immediately drawn in…(get it?!) and I am so glad that I was!
Frankie is a sexologist with a podcast that is dedicated to breaking down stigmas related to sex and relationships. She receives a question from a listener about safe and accessible rope play, but despite her abundant expertise that is not a subject that she is schooled in. She takes it upon herself to find a skilled Rigger to assist in her knowledge journey. That is where Jay comes in. A friend of a friend who knows his way around ropes and is willing to help Frankie get the experiences she needs to provide a response to her listener.
Once they get into their first scene together I fell in love with Jay. I've claimed him, he's mine. He was so sweet with Frankie and while his considerations for her physical limitations and comfort level are to be expected in those kinds of scenarios, there was a chemistry between the two of them that pushed it from a simple demonstration to fireworks!
There was a certain scene in this book that stood out as something that I think should be normalized in romance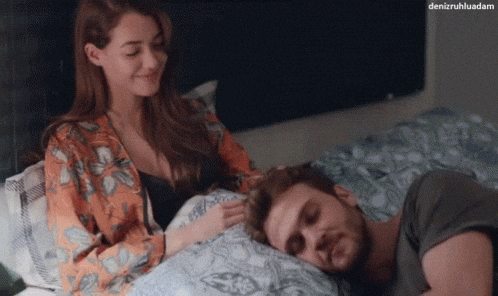 books. Frankie is in a wheelchair and has specific needs that need to be done before and after intimacy to ensure that she stays healthy. Because of her condition she is aware of what intimacy looks like for her and she has a very open and upfront discussion with Jay about what that may look like should the two of them get to that stage. I appreciated that this scene was included because there are many people just like Frankie who have different considerations that need to be accounted for during sexy times, and having that verbalized doesn't detract from the spice level.
Apart of from the chemistry between Frankie and Jay, I loved that while there were moments of conflict, they were not drawn out and were resolved fairly quickly. Sometimes you just want a book that that feels easy and like you are reading about sane adults and that's exactly what this felt like. Frankie and her friends are girls that I would 100% want to hang out with and I am so excited that we will get to meet them in future books. Jay is a contender for one of my favorite book boyfriends, he is sweet, spicy and just a touch damaged, but easily put back together by his favorite sexologist podcaster.
I have already declared to any who will listen that Evie Mitchell is one of my new one-click authors if "Knot My Type" is any indication of what to expect in her other books. If you are looking for a fun spicy read with representation our romancelandia desperately needs please do yourself a favor and pick this one up immediately!
Amanda is a proud Alaskan who now resides in District 10 with her husband and 2 kids. As a full-time working mom, her time to read is precious and she uses it to devour as many books as possible. While romance in all it's forms is her go-to, she has recently developed a love of thriller/mysteries and is so excited to explore a whole new genre!