24 Hours Can Change It All
4
The Paris Connection
Contemporary Romance
Putnam Adult
August 24, 2021
Kindle E-book
336
When Hannah and her boyfriend, Simon, set out to Amsterdam, they're confident that they'll make it to his sister's wedding in time. However, unbeknownst to them, their train is scheduled to divide in the middle of the night. And when it does, half of it continues the route to Amsterdam. And the other half—the one with Hannah in it—heads three hundred miles away, to Paris.
 
Left without her belongings or hope of reuniting with Simon, Hannah has no choice but to spend the day in Paris before the next train out. Worse than being stranded in a foreign city alone? Being stuck with Léo, the handsome but infuriating Frenchman who blames Hannah for his own unwanted delay. The series of mishaps that sends them traipsing through the City of Light is only further proof that Hannah's day has gone from bad to worse. But as she takes in the glorious sights of the city—and spends more time with Léo—Hannah discovers that the unexpected detour might actually be leading her to the life she was always meant to live.
If I had to describe "The Paris Connection" in one word, it would be cute. This book is not at all spicy or titalating…it is simply a light-hearted love letter to finding yourself, and finding a lover who appreciates that authentic version of yourself. As the title suggests, it is also a love letter to Paris, and the city's particular romantic qualities that make it the perfect backdrop for a one day adventure, that upends the main character's entire life.
Hannah is the type of imperfect heroine, that embodies all of the woes and uncertainties of being on the cusp of entering one's thirties, and feeling that life is not the neatly ironed out story you had once imagined. She accepts her position at a job she doesn't love, because it provides financial stability, and as she sees it, is an expected adult sacrifice. She loves her boyfriend, but has worries that they do not know each other completely, and are rushing towards the finish line to fulfill societal requirements…but that is to be expected too, isn't it? She is convinced that she isn't actually good enough for Si, and feels she should be grateful that he would want to be with someone like her in the first place, and so she resists rocking the boat by voicing any concerns. If you are reading this review, and none of that resonates with you, then I wholeheartedly envy you! For the rest on us, there is plenty to love in the story of Hannah's travels towards self-discovery and an understanding of her own worth.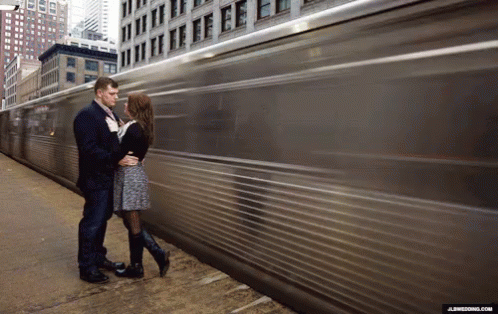 The shift from intense dislike, to mutual attraction between Hannah and Leo, the man she meets on the train, is believable to a degree I wasn't expecting it to be. Normally I would question such a fast turn-around, but the seamless interplay between their pasts and shared present, makes it seem surprisingly natural. By the time Leo convinced Hannah to take a look at the Eiffel Tower with him, I was rooting for him to win her over.
Lorraine Brown does a great job of building the suspense around what Si might be hiding from Hannah, and when the bombshell finally dropped, it was not at all what I had been assuming. Hannah's choices remain open-ended until almost the very end of the book, and the resolution of her questions and concerns about her future are at once sweet, and satisfying. This is a great book to curl up with in front of the fire place, to sip hot chocolate, and nibble on macarons.
Meghan is a coffee connoisseur, devoted milspouse, and exhausted momma to a three year old daughter and three dogs. She enjoys hiking, glamping, and traveling. You are mostly likely to find her reading good books in a hammock with a view of the ocean or mountains.