The Night She Disappeared by Lisa Jewell
4.5
The Night She Disappeared
Thriller
Atria Books
September 7, 2021
416
"Insane suspense." —Lee Child, New York Times bestselling author "Her best thriller yet." —Harlan Coben, New York Times bestselling author From the #1 New York Times bestselling author of Then She Was Gone comes another riveting work of psychological suspense about a beautiful young couple's disappearance on a gorgeous summer night, and the mother who will never give up trying to find them... On a beautiful summer night in a charming English suburb, a young woman and her boyfriend disappear after partying at the massive country estate of a new college friend. One year later, a writer moves into a cottage on the edge of the woods that border the same estate. Known locally as the Dark Place, the dense forest is the writer's favorite area for long walks and it's on one such walk that she stumbles upon a mysterious note that simply reads, "DIG HERE." Could this be a clue towards what has happened to the missing young couple? And what exactly is buried in this haunted ground? With her signature "rich, dark, and intricately twisted" (Ruth Ware, New York Times bestselling author) prose, Lisa Jewell has crafted a dazzling work of suspense that will keep you on the edge of your seat until the final page.
An all-investing psychological and domestic thriller that keeps a reader on the edge until the very end.
It is summer 2018 and Sophie, a writer and her boyfriend a college head teacher move into a campus home and get set for a wonderful semester ahead. Sophie is trying out living with her boyfriend, Sean for the first time in the countryside. She eventually wants to get back to writing her cozy mystery books while Sean leads the college and faculty. The couple is settling in as best as they can until one day as Sophie is taking a stroll in the fields of their campus-home which is adjacent to the school and other type of residencies all relating to the small town, when Sophie stumbles on a sign with the words "Dig Here" written. An arrow pointing to some soil and grass, at first Sophie assumes it has to do with past college activities left behind until her curiosity gets the best of her. She digs where the sign points to and finds a what looks like an engagement ring… From there on, Sophie embarks a journey of uncovering some hidden truths and deadly secrets that all tie to a certain night that two young teen parents disappeared.
The Night She Disappeared gives a reader multiple POV's which are:
Sophie: The writer moving in to on-campus living with her boyfriend. Sophie following clue after clues as each new finding leads to another puzzle piece of the disappearance.
Kim: The mother of one of the missing teen parents, Tallulah who is 18 at the time and a mother of an adorable little boy. Kim is babysitting one night while Tallulah and her baby's father and live-on boyfriend (all who live in Kim's house) Zach have a date night and never end up coming home. Kim never gives up hope in finding the devoted parents to her grandson.
Tallulah: we get past POV's as she is in college, studying and finding herself while she juggles motherhood and her commitment to Zach.
As well as some supporting cast that are vital to the plot and secrets needing to be uncovered.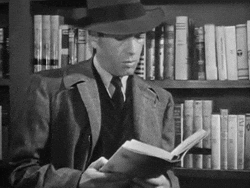 The Night She Disappeared is such an engaging read, with each breadcrumb of a chapter slowly giving a piece of a puzzle. Lisa Jewell very meticulously painted a complex cast of characters that all have a weight to the plot, no one should be ignored and no white rabbit should be left alone. I love when thrillers do that, make each and every detail a small part of a bigger and darker story. The Night She disappeared is easily a stand out thriller for this month!
Grab your Lisa Jewell's The Night She Disappeared here!
Carla is a born-again bookworm originally from Puerto Rico. Becoming a mom is what drove her back into the love of reading. Starting with the love of Romance books but now she enjoys any epic tales that are well written. She's a mom of three, a wife, and resides in Central Florida. Hurricane news doesn't scare her but finding out a second book in a series doesn't come out for another year will send her into a real panic. Sending her chocolate and another great book works best to support her through such times.