Isn't it Bromantic by Lyssa Kay Adams
Isn't it Bromantic by Lyssa Kay Adams
5
Isn't It Bromantic
Bromance BookClub
Rom-Com
Berkely
July 20,2021
352
With his passion for romance novels, it was only a matter of time before Vlad wrote one. Elena Konnikova has lived her entire adult life in the shadows. As the daughter of a Russian journalist who mysteriously disappeared, she escaped danger the only way she knew how: She married her childhood friend, Vladimir, and moved to the United States, where he is a professional hockey player in Nashville. Vlad, aka the Russian, thought he could be content with his marriage of convenience. But it's become too difficult to continue in a one-sided relationship. He joined the Bromance Book Club to learn how to make his wife love him, but all he's learned is that he deserves more. He's ready to create his own sweeping romance—both on and off the page. The bros are unwilling to let Vlad forgo true love—and this time they're not operating solo. They join forces with Vlad's neighbors, a group of meddling widows who call themselves the Loners. But just when things finally look promising, Elena's past life intrudes and their happily ever after is cast into doubt.
Isn't It Bromantic by Lyssa Kay Adams
We finally get our favorite Russian's story!
I am on cloud nine after finishing Isn't It Bromantic by Lyssa Kay Adams. I truly think Adams has knocked it out of the ball park with this one.
After continuously warming our hearts and souls in each book appearance, our favorite Russian makes his story known in Isn't It Bromantic.
With all his gigantic teddy bear goodness, we get the warm and cozy goodness that is Vlad. BUT not only that, we meet his WIFE as well.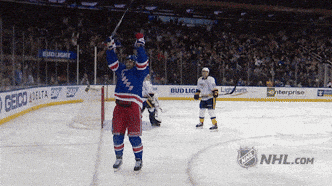 The story takes off after Vlad has a horrible injury during a game. He now has to have extensive surgery and lots of guided recovery time. A perfect moment for Elena his childhood best friend but also his now estranged wife to come in and do what she considers pay her debts for all these years of him taking care of her financially.
Vlad and Elena have a marriage of convenience, while in Russia before Vlad came to America for hockey he offered Elena an opportunity to leave everything behind, marry him, and start a new.
What Vlad had no idea was the Elena starting over would be harder on her than what she thought, so throughout their six year marriage she spent it in Chicago studying and Vlad in Nashville playing. Hence all the confusion about where his wife was in previous books.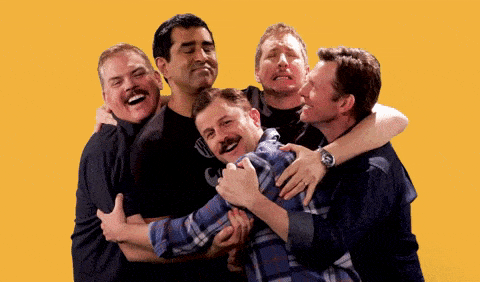 But now she is back and she is stuck in mixed feelings for Vlad and a goal to find out truths she has worked for, for years now.
Elena gets introduced to the Bromance Bookclub and all the yummy hunky pals that have been supporting Vlad throughout the years. She also meets some fun and nosy neighbors that have developed a relationship with Vlad over the years.
Isn't It Bromantic is packed with hilarious, laugh out loud filled moments that Adams has previously delivered, but carefully crafted to Vlad and Elena's arc. Swoon and tear jerking moments are still a promise that will be fulfilled.

Oh and most importantly Vlad is writing a romance book! He has a whole beautiful, historical romance manuscript set in WWII times that as usual, corresponds with the Bromance men.
I enjoyed Isn't It Bromantic SO MUCH it gets FIVE stars from me. Each new book that Lyssa Kay Adam's puts out from this series is my new favorite. I highly recommend to veteran fans of the series or newbies to the Bromance Bookclub.
Order your copy of Isn't it Bromantic by Lyssa Kay Adams here!
Carla is a born-again bookworm originally from Puerto Rico. Becoming a mom is what drove her back into the love of reading. Starting with the love of Romance books but now she enjoys any epic tales that are well written. She's a mom of three, a wife, and resides in Central Florida. Hurricane news doesn't scare her but finding out a second book in a series doesn't come out for another year will send her into a real panic. Sending her chocolate and another great book works best to support her through such times.