I had to skip to the end for this one....
2
Dead Dead Girls
A Harlem Renaissance Mystery Book 1
Berkley (June 1, 2021)
330 pages
"In this terrific series opener, Afia evokes the women's lives in all their wayward and beautiful glory, especially the abruptness with which their dreams, hopes and fears cease to exist."--The New York Times
The start of an exciting new historical mystery series set during the Harlem Renaissance from debut author Nekesa Afia
Harlem, 1926. Young Black women like Louise Lloyd are ending up dead.
Following a harrowing kidnapping ordeal when she was in her teens, Louise is doing everything she can to maintain a normal life. She's succeeding, too. She spends her days working at Maggie's Café and her nights at the Zodiac, Harlem's hottest speakeasy. Louise's friends, especially her girlfriend, Rosa Maria Moreno, might say she's running from her past and the notoriety that still stalks her, but don't tell her that.
When a girl turns up dead in front of the café, Louise is forced to confront something she's been trying to ignore—two other local Black girls have been murdered in the past few weeks. After an altercation with a police officer gets her arrested, Louise is given an ultimatum: She can either help solve the case or wind up in a jail cell. Louise has no choice but to investigate and soon finds herself toe-to-toe with a murderous mastermind hell-bent on taking more lives, maybe even her own....
What I loved about Dead Dead Girls by Nekesa Afia:
The taboo love affair between two young women.
The scene settings of secret speak easies during the prohibition era.
A plot that sets a young woman of color as a leader to solve a serial killer mystery.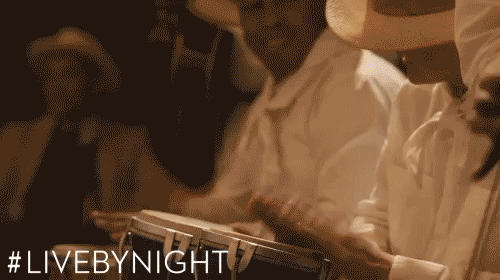 What didn't work for me in this story:
The story needed more character development.
Events jumped too quickly from one to the next.
Louise acting as liaison for white cops wasn't quite believable as written.
Dead Dead Girls by Nekesa Afia is a debut novel, built from a fabulous plot idea.
Unfortunately, it wasn't effectively executed in my opinion. I skipped through several chapters to read the two ending chapters. It turns out that I had predicted the killer correctly, very early on in the story. I also predicted an important murder. I do believe the author has success ahead of them. This book was just a near miss for me.
Kristin lives in the PNW with her husband, and three kids. She loves to read YA fiction, fantasy, and romance. She's recently entered the world of "Booktok" on Tiktok, and is having way too much fun following the trends of young folks. The only shows she watches are re-runs, and if she's not reading a book she's listening to one.