Anne of Manhattan
5
Anne of Manhattan
Romance
William Morrow Paperbacks
June 1, 2021
ebook
336
L. M. Montgomery's classic tale, Anne of Green Gables, gets a romantic, charming, and hilarious modern adaptation, set in New York City.
After an idyllic girlhood in Avonlea, Long Island, Anne has packed up her trunk, said goodbye to her foster parents, Marilla and Matthew, and moved to the isle of Manhattan for grad school. Together with her best friend, Diana Barry, she's ready to take on the world and find her voice as a writer.
When her long-time archrival Gilbert Blythe shows up at Redmond College for their final year, Anne gets the shock of her life. Gil has been in California for the last five years—since he kissed her during a beach bonfire, and she ghosted him. Now the handsome brunette is flashing his dimples at her like he hasn't a care in the world and she isn't buying it.
Paired with the same professor for their thesis, the two former competitors come to a grudging peace that turns into something so much deeper…and sexier than either intended. But when Gil seemingly betrays her to get ahead, Anne realizes she was right all along—she should never have trusted Gilbert Blythe.
While Gil must prove to Anne that they're meant to be together, she must come to terms with her old fears if she wants a happily-ever-after with the boy she's always (secretly) loved.
"Why are you the way you are?"
Let's get this out of the way… I…have never read Anne of Green Gables… let my shame be my own as I go forth knowing how truly uncultured I am. Now then.. on to the real reason we are here..
to discuss the truly adorable book "Anne of Manhattan" by Brina Starler. In my attempt to educate myself prior to reading this novel I traveled back to my college procrastinator roots and did a quick  study.. in doing so I was able to recognize that many of the characters were original to the story which allows for a modern reintroduction to old friends for those who call Anne of Green Gables a childhood favorite.
This modern adaption follows as Anne (with an E), who, like in the original, becomes an orphan at a young age and after being passed between home after home moves in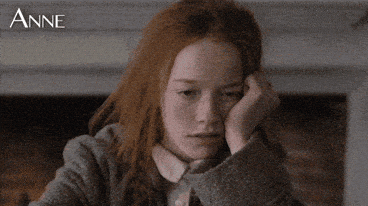 with a brother and sister who take her in and give her the family she longed for. At school she meets Gilbert… and that is is where our real story begins!  They begin a relationship that is made up of years of rivalry and teasing that is always just this-side of flirtation. As they get older they both start to question their feelings towards each other and due to a series of unfortunately timed miscommunications they are not able to pursue the relationship they both secretly yearn for.
What I found refreshing was that it was Gilbert who was most self-aware of his feelings. Unlike a lot of books with similar adorableness it was Anne who struggled with her ability to accept that not only does someone care about her, but he is willing to accept her as she is, stubbornness and all. With her difficult childhood it is easy to understand why she guards her heart so completely, and Gilbert's attentiveness to her feelings solidifies his place among the great book boyfriends.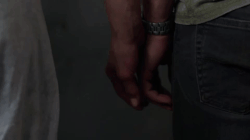 Brina Starler's way with words was masterful as she was able to to make the most seemingly innocent touch feel like fireworks! As Anne and Gilbert danced around each other she was able to build a sweet heat that culminated in a love that felt all-encompassing and genuine.  While this is on the lighter side of the romance genre and you may not get over-the-top spicy scenes there is more than enough smooches to leave a seasoned romance reader satisfied.
  I would hazard a guess that this re-telling has taken a few liberties from the original, but if fans approach with an open mind I am confident they will appreciate seeing their favorite characters in a new light.  Brina Starler's debut novel has made me a believer and I can't wait to see what she releases next! Do yourself a favor and pick up this truly sweet adaption.
Amanda is a proud Alaskan who now resides in District 10 with her husband and 2 kids. As a full-time working mom, her time to read is precious and she uses it to devour as many books as possible. While romance in all it's forms is her go-to, she has recently developed a love of thriller/mysteries and is so excited to explore a whole new genre!