The Devil and The Heiress by Harper St. George
4.5
The Devil and The Heiress
The Gilded Age Heiresses
Historical Romance
Berkely
June 29, 20121
304
Sparks fly when a runaway heiress bargains with a devilish rogue to escape a marriage of convenience.
No one would guess that beneath Violet Crenshaw's ladylike demeanor lies the heart of a rebel. American heiresses looking to secure English lords must be on their best behavior, but Violet has other plans. She intends to flee London and the marriage her parents have arranged to become a published author--if only the wickedly handsome earl who inspired her most outrageously sinful character didn't insist on coming with her.
Christian Halston, Earl of Leigh, has a scheme of his own: escort the surprisingly spirited dollar princess north and use every delicious moment in close quarters to convince Violet to marry him. Christian needs an heiress to rebuild his Scottish estate but the more time he spends with Violet, the more he realizes what he really needs is her--by his side, near his heart, in his bed.
Though Christian's burning glances offer unholy temptation, Violet has no intention of surrendering herself or her newfound freedom in a permanent deal with the devil. It's going to take more than pretty words to prove this fortune hunter's love is true....
The Devil and The Heiress by Harper St. George
I am most smitten with this wonderful Historical Romance book.
Harper St. George has nailed a book filled with historical facts and multilayered characters that make a reader feel immersed.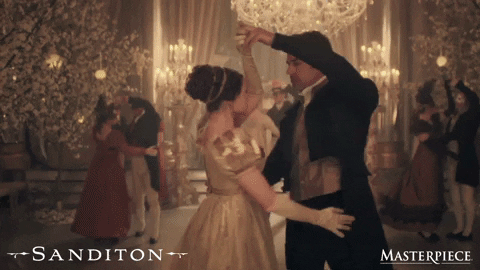 The Devil and The Heiress is most definitely a striking and attention grabbing title. One might not know what this story will actually entail. But, my loves, do not fret. No demonic beings make appearances. In order for the title to make sense let me introduce to you Violet Crenshaw.
Violet is our leading lady, she is an American in England and the second daughter (but third child) in the Crenshaw household. The family is in England during the season, securing marriages to continue to build the family's legacy and foundation. The Crenshaw's are very well off and are owners of an iron mine/factory back in America. After Violiet's older sister has been successfully married, all attention is on her to now court and seal a business marriage.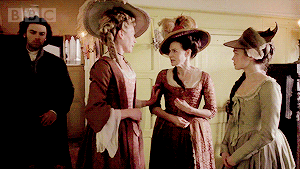 That is if only she could conform. Violet is my hero in this book, she is head strong and intelligent, she is currently writing a book after years of reading Austen, Eyre, Bronte, and such. She has vivid characters and story lines in her mind, and is determined to write and publish a novel. Currently she is writing a novel called and American in England and its all about and American beauty falling for a "Lord Lucifer." A dashing but dangerous duke that is inspired by an actual devilishly handsome duke Violet tries to deny attraction for.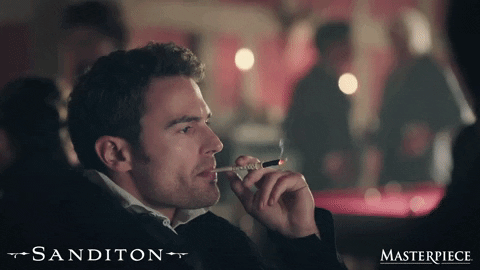 Enter, Christian Halston the Earl of Leigh. Due to many hardships in life (in which the book goes over), Christian owns a VERY naughty, private club. Owning and running said club is now his sole income. Because of his entrepreneur endeavors his financial standing is not ideal, so he has set his eyes on Violet. But wait! Do not fret, her beauty and demeanor is what truly captivated his attention at first, finding out the information is what set a fire to his efforts.
Violet then using her observations of the Earl for her Lord Lucifer, and truly being busy writing her novel, totally missed that her parents are closing on a marriage deal with her and some other wierdo named Lord Ware. In her final attempt at fighting for her freedom, she packs her things and plans to run away. She wants to publish her novel, make a name for herself, and possibly after the success of her novel, come back and show her parents she did it.
But Christian, ever an opportunist finds Violet as she is running away and offers his assistance to take her wherever she asks. Out of the kindness in his heart, says he. (YEEEAAAHHH RIGHT!)
Christian's plans are to woo her and end up married to her along the trip to her "freedom." What none of them guessed is how their attraction and chemistry would play into the escape/plot.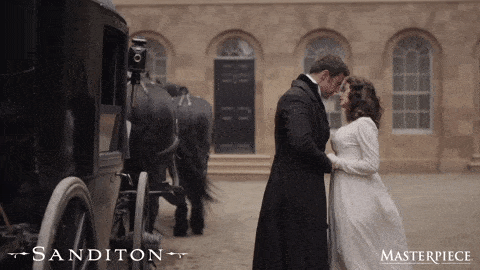 I absolutely adored The Devil and The Heiress by Harper St. George. I fell for Violet harder than I fell for Christian. Harper is truly a wonderful leading lady, she has her wits about her. She's also got such a fierce drive to pursue her dreams. The chemistry between her and Christian during their travels is so palpable and magnetic. I was truly enraptured by their banter and sparks!
I highly recommend this wonderful Regency/Historical Romance, The Devil and The Heiress by Harper St. George. It technically is book 2 in The Gilded Age Heiresses duology, I believe book 1 is about Violet's older sister. The details elaborated in this book were so well done, I felt caught up on the previous couple's drama. But I am purchasing book 1 to be able to own both. These books are so worth the hype!!
Carla is a born-again bookworm originally from Puerto Rico. Becoming a mom is what drove her back into the love of reading. Starting with the love of Romance books but now she enjoys any epic tales that are well written. She's a mom of three, a wife, and resides in Central Florida. Hurricane news doesn't scare her but finding out a second book in a series doesn't come out for another year will send her into a real panic. Sending her chocolate and another great book works best to support her through such times.