Namesake by Adrienne Young
Namesake
Fable Duology
Young Adult Fantasy
Wednesday Books
March 16th, 2021
eBook
368
Filled with action, emotion, and lyrical writing, New York Times bestselling author Adrienne Young returns with Namesake, the final book in the captivating Fable duology.
Trader. Fighter. Survivor.
With the Marigold ship free of her father, Fable and its crew were set to start over. That freedom is short-lived when she becomes a pawn in a notorious thug's scheme. In order to get to her intended destination she must help him to secure a partnership with Holland, a powerful gem trader who is more than she seems.
As Fable descends deeper into a world of betrayal and deception, she learns that the secrets her mother took to her grave are now putting the people Fable cares about in danger. If Fable is going to save them then she must risk everything, including the boy she loves and the home she has finally found.
We were salt and sand and sea and storm.
Namesake by Adrienne Young is the final installment of the Fable Duology that picks up right where the cliffhanger in Fable Left off.  The covers of these books have been the talk of social media since they were revealed and luckily for all of us, they are not just a pretty face.  This is a fast paced Young-Adult fantasy that would appeal to readers of any age.
We are immediately transported back to the sea-faring world where Fable is struggling to find her place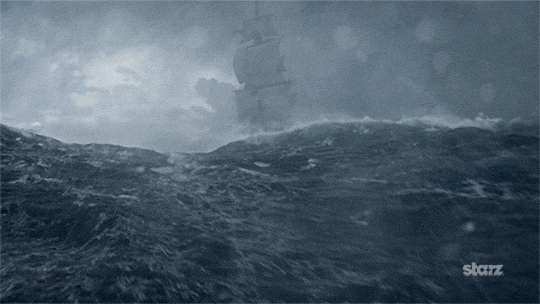 among ruthless merchants and dangerous seas.  She finds herself at the mercy of yet another grand scheme against her will as she struggles to get back to the ship she has come to know as home and the few people she has learned to trust.  I normally try to provide a little more of a detailed summary but I fear that too many details would diminish a new reader's experience.  There are so many twists and turns as Fable attempts to navigate her way through rough waters and devious plots that I would hate to ruin any plot points for both Fable and Namesake.
Adrienne Young's world building was genius in that it felt simultaneously genuine and fantasy. While there were a few nods to magical abilities this was absolutely somewhere that we could be referring to in lore to future generations.  I was also impressed with her ability to make me go between loving and hating a character and then back again within just a few pages.  Each character is playing a long game that is known to no one but themselves so as you turn each page it is impossible to know if the events unfolding are chance, or are a small piece of a much bigger puzzle.  Even as we reach the end of the book the revelations are enough to make you question everything and everyone.
I sincerely hope that this was just a starting off point for Ms. Young and that we will be receiving many more stories from this world.  I don't think we have learned all the secrets or met all of the players in what is assuredly a tangled web with mysteries still to be revealed.
I have only recently started venturing into Young Adult books but this duology was enough to encourage more exploration of the genre.  Even if a pirate-y feeling Young Adult adventure does not seem like your normal cup-of-tea I would challenge you to dive into this world and leave without gaining your sea legs.  Congratulations on a brilliant conclusion to Fable's story!