The Dating Plan by Sara Desai
4
The Dating Plan
Romantic Comedy
Berkley
Even with a step-by-step plan, these fake fiancés might accidentally fall for each other in this hilarious, heartfelt romantic comedy from the author of The Marriage Game.
Daisy Patel is a software engineer who understands lists and logic better than bosses and boyfriends. With her life all planned out, and no interest in love, the one thing she can't give her family is the marriage they expect. Left with few options, she asks her childhood crush to be her decoy fiancé.
Liam Murphy is a venture capitalist with something to prove. When he learns that his inheritance is contingent on being married, he realizes his best friend's little sister has the perfect solution to his problem. A marriage of convenience will get Daisy's matchmaking relatives off her back and fulfill the terms of his late grandfather's will. If only he hadn't broken her tender teenage heart nine years ago…
Sparks fly when Daisy and Liam go on a series of dates to legitimize their fake relationship. Too late, they realize that very little is convenient about their arrangement. History and chemistry aren't about to follow the rules of this engagement.
The Dating Plan by Sara Desai
A quirky contemporary Rom-Com your heart needs.
Okay someone hurry and lets fight to make this book a movie ASAP!
This was the cutest and most hilarious fake-fiancé slash marriage of convenience book I never knew I needed.
The Dating Plan is about Daisy Patel who is a bad-ass software engineer at a really cool organic product start up. She's all about the tech life, but when it comes to her dating life… that's a non starter. She may proudly brag about non committal hook ups here and there, but romance and dating? Nah, not her vibe. Daisy is currently being HOUNDED by all her aunties though, I mean all of them. They go and find her wherever she is, doing whatever she may be doing to LITERALLY bring her potential husbands. The aunties and her father want her married pronto!
On the contrast Liam Murphy which happens to be Daisy's brother's best friend comes into town. You must know that Liam and Daisy haven't seen each other in 10 years, ever since he left her stranded on prom night. Fast forward to NOW times, they have an awkward and hilarious 10 year reunion. Daisy totally lets him have it and demands answers for the ghosting. Liam turns on the charm and gives her none.
BAD LIAM! (But I love her verbal lashing!!)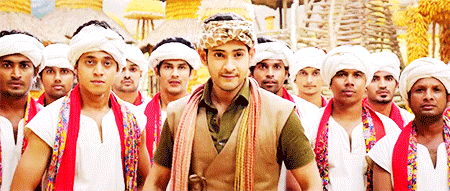 As the book goes deeper we do see the true story why Liam bailed out on her that night. (okay, no too BAD Liam…)
Liam is in town because he has inherited the family's distillery which is depending on a successful marriage (that must last at least one year), and bad boy-non committal Liam strikes up the great idea for him and Daisy to marry.  She will get the pesky aunties off her back, he gets the distillery, everyone wins right?
Well these two butt heads all throughout this book, and we are left unsure whether this deal can truly work out.
The Dating Plan is filled with so much witty and hilarious banter between not only Daisy and Liam, but all the supporting characters. I can totally see this whole cast on film! It would have the beautiful flair of Indian and Asian culture, with the hilarity of  the show New Girl,  mixed with the wedding drama of Crazy Rich Asians. I mean, can we cut the debate and just get The Dating Plan on film please?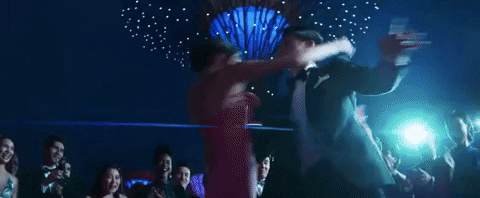 I am giving The Dating Plan by Sara Desai 4 Stars! It has all the key elements in a Rom-Com that will cause lots of fun conversations in a book club or buddy read. I highly recommend this book!
To purchase The Dating Plan click here!
Carla is a born-again bookworm originally from Puerto Rico. Becoming a mom is what drove her back into the love of reading. Starting with the love of Romance books but now she enjoys any epic tales that are well written. She's a mom of three, a wife, and resides in Central Florida. Hurricane news doesn't scare her but finding out a second book in a series doesn't come out for another year will send her into a real panic. Sending her chocolate and another great book works best to support her through such times.