One by One
Thriller
Gallery/Scout Press
September 8,2020
384
"The Agatha Christie of our generation." —David Baldacci, #1 New York Times bestselling author
"Diabolically clever." —Riley Sager, author of Final Girls
The #1 New York Times bestselling author of The Turn of the Key and In a Dark Dark Wood returns with another suspenseful thriller set on a snow-covered mountain.
Getting snowed in at a luxurious, rustic ski chalet high in the French Alps doesn't sound like the worst problem in the world. Especially when there's a breathtaking vista, a full-service chef and housekeeper, a cozy fire to keep you warm, and others to keep you company. Unless that company happens to be eight coworkers…each with something to gain, something to lose, and something to hide.
When the cofounder of Snoop, a trendy London-based tech startup, organizes a weeklong trip for the team in the French Alps, it starts out as a corporate retreat like any other: PowerPoint presentations and strategy sessions broken up by mandatory bonding on the slopes. But as soon as one shareholder upends the agenda by pushing a lucrative but contentious buyout offer, tensions simmer and loyalties are tested. The storm brewing inside the chalet is no match for the one outside, however, and a devastating avalanche leaves the group cut off from all access to the outside world. Even worse, one Snooper hadn't made it back from the slopes when the avalanche hit.
As each hour passes without any sign of rescue, panic mounts, the chalet grows colder, and the group dwindles further…one by one.
One by One by Ruth Ware
A contemporary "Who-done-it?" set in the French Alps.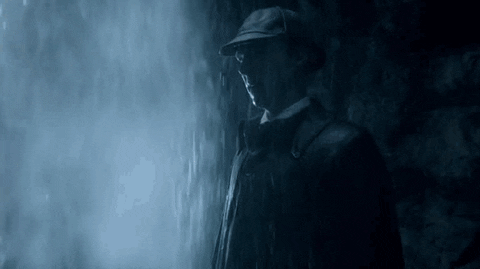 Ruth Ware has taken staying in on lock down to a whole new level, ladies and gentlemen. I read the forward from her publicist and it was stated she used the confines of COVID to really expand for the inspiration and establish the back bone of One by One. And "oh boy" did she ever.
One by One starts off with a new up and running-hipster social media app that has just hit popular status. The whole crew is on their way to a rustic ski chalet in the French Alps. The resort is all things cozy and luxurious, but sprinkle it with an edge of mystery. As the tail unfolds, it is told by two points of view, Erin the hostess (groundskeeper) and an employee of the "techie" company Liz.
Each woman is carrying a secret both weighing heavy on their consciousness which left me wondering would this make them guilty later on? Or be part of their honest exoneration?
So the tech group is there for skiing and fun slash corporate retreat for the most part. It is soon discovered that there is a share holder agenda hidden between activities. What else becomes apparent is that quiet and shy Liz might have a swing vote when it comes to the buyout decision. All of Liz's co-workers are swanky, high-end Londoners that have always overlooked and even forgotten to include her in group ventures, but alas my favorite outsider holds an important decision that could change the company forever.
As the tension rises within the group after a huge avalanche falls and keeps them all locked in the chalet. Panic grows within the employees and the attendees as they wait for rescue or word from anyone that could help. But in their wait for help the group becomes smaller and smaller, one by one.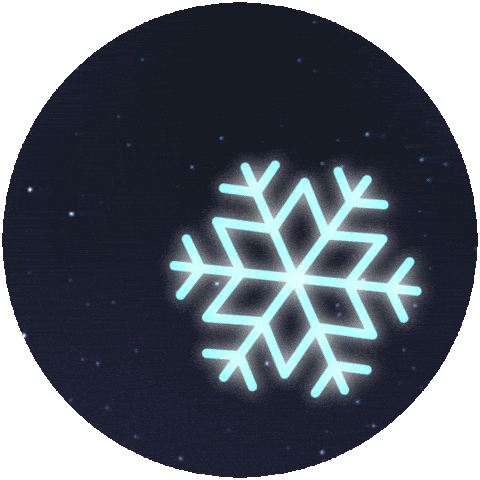 I really enjoyed this book, it felt reminiscent to watching a Who-done-it type of movie. Ruth Ware is able to jam pack vivid details that made me feel engulfed and mesmerized. It stirred the same type of feelings as to when I watched the most recent take on Murder in the Orient Express movie, or even something more contemporary like Knives Out (Chris Evans *sigh*). With these types of stories, there is a slow but necessary unfold of the truth. The reader has to be patient and learn the motives of all the suspects. All this kind of detail unraveling makes it fun to see if your suspicion or prime suspects are really the guilty party. The two main characters Liz and Erin's internal dialogue in One by One was so masterfully built, in true Ruth Ware fashion each and every thought had purpose. The best I could compare it to is a magician performing a slight of eye trick, distracting us the audience (readers) while the plot thickens, unfolds, and the true guilty party covers their tracks.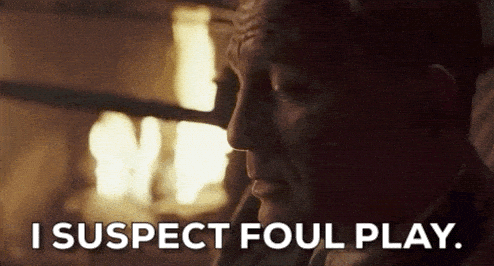 One by One by Ruth Ware is suspenseful and haunting, for the thriller lover, its invigorating. It kept me interested from start to finish. I more than needed to get to the bottom of it all, but once I did find out, I was left in awe when I did see the whole truth. Ruth Ware, the Godmother of thrillers has done it again. Still a fan, still stan.
The only reason I do not give it a full FIVE stars is, I truly believe this is tame for Ruth Ware. I know she can take stories to a disturbingly delightful level. But nonetheless it was a great experience. Something I could see playing at the cinema. Hint Hint Hollywood! Not too many Ski resorts mysteries out there… Prime real estate here. But this is not to deter any thriller fans away, on the contrary. Some of us thriller lovers like to have "breaks" from the dark-dark thrillers and read one where you simply have to figure out the last puzzle piece. That alone is enough to keep one entertained for hours as you finish this book. One by One by Ruth Ware gets 4 stars from me. I highly recommend to anyone looking for an entertaining read that can be read in one sitting.

I am putting the pre-order link for One by One here! Get your copy ASAP there's nothing like supporting women thriller authors, am I right?
I won this ARC in a Goodreads Giveaway, and yes I did thank my lucky stars!