Sex and Vanity by Kevin Kwan
4
Sex and Vanity: A Novel
Double Day
June 30, 2020
336
Kevin Kwan's new book is his most decadent yet." --Entertainment Weekly
The iconic author of the bestselling phenomenon Crazy Rich Asians returns with the glittering tale of a young woman who finds herself torn between two men: the WASPY fiancé of her family's dreams and George Zao, the man she is desperately trying to avoid falling in love with.
On her very first morning on the jewel-like island of Capri, Lucie Churchill sets eyes on George Zao and she instantly can't stand him. She can't stand it when he gallantly offers to trade hotel rooms with her so that she can have a view of the Tyrrhenian Sea, she can't stand that he knows more about Casa Malaparte than she does, and she really can't stand it when he kisses her in the darkness of the ancient ruins of a Roman villa and they are caught by her snobbish, disapproving cousin Charlotte. "Your mother is Chinese so it's no surprise you'd be attracted to someone like him," Charlotte teases. The daughter of an American-born Chinese mother and a blue-blooded New York father, Lucie has always sublimated the Asian side of herself in favor of the white side, and she adamantly denies having feelings for George. But several years later, when George unexpectedly appears in East Hampton, where Lucie is weekending with her new fiancé, Lucie finds herself drawn to George again. Soon, Lucie is spinning a web of deceit that involves her family, her fiancé, the co-op board of her Fifth Avenue apartment building, and ultimately herself as she tries mightily to deny George entry into her world--and her heart. Moving between summer playgrounds of privilege, peppered with decadent food and extravagant fashion, Sex and Vanity is a truly modern love story, a daring homage to A Room with a View, and a brilliantly funny comedy of manners set between two cultures.
Sex and Vanity by Kevin Kwan
From the writer of Crazy Rich Asians, Kevin Kwan brings us this absolute gem of a Romantic Comedy, Sex and Vanity.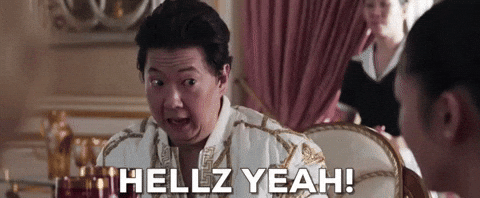 This book was extremely entertaining, it held me captive page by page. One of those books you choose to read instead of getting decent hours of sleep.
Sex and Vanity mainly follows the story of Lucie Churchill a half Asian American and American sweet heart. She's gone to all the right schools all her life, raised by her Asian mother after her father passing away during her childhood. Lucie's mom always wanted to make sure Lucie grew up with a strong background established with her American Father's side, the Churchill side if you will. With Lucie entering her first semesters at Brown she has an amazing week of summer ahead of her. She has been invited to the the most extravagant, glamorous, wedding of a lifetime.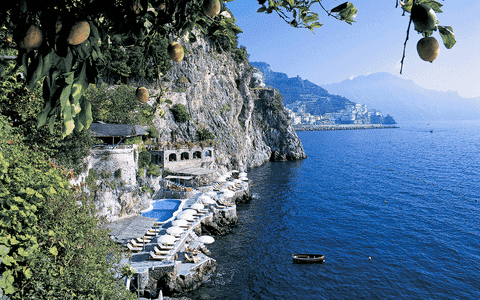 The wedding takes place in Capri Italy, known for its beautiful and luxurious atmosphere this sets a precedent for cute 19-year old Lucie to set off and "live a little." But do not fret she has been chaperoned by her mother, the only condition she was allowed to venture on her own was if she brought her older cousin Charlotte. And Charlotte an expert WASP is ready to sit back and let the beautiful city of Capri work its magic and make sure her little cousin stays in check.
By chance encounter Lucie meets George Zao and his animated mother. (There was a hotel room reservation fiasco, many people were a witness to this.) In the beginning Lucie cannot stand George, he keeps to himself too much and only chimes in to end up sounding arrogant. Throughout the week long event that this wedding entails Lucie and George have several encounters that make Lucie second, and triple guess whether she despises George OR is actually infatuated with him. The wedding day soon arrives and Lucie and George have a moment, that I WILL NOT SPOIL, but know its CRAZZYYYYYY! This causes Charlotte to step in, do some damage control and end scene.
They had known each other for only a week, and they were both victims of Capri, yes, victims, swept up by all that beauty and history and achingly romantic, Instragrammable moments of Issie's wedding."
Which then brings us to Part II of the novel. It's been 5 years since the fiasco in Capri. Lucie is in her home state of New York, graduated summa cum laude a year or so ago from Brown, and is working in the art industry. *Dream Job Alert!* Lucie is just recently engaged to a uber rich, socialite, now-renounced bachelor, Cecil. Lucie and Cecil are in the Hamptons for the summer (tradition for Lucie and her family) But guess who comes into the scene? Yup George and his spunky mom!!! With this unseen encounter, this sets off to a whole summer of angst and the deep attraction that was once very vivid between George and Lucie all those years ago. It all takes a toll on the dynamic of the group, and makes for exciting and laughable scenes.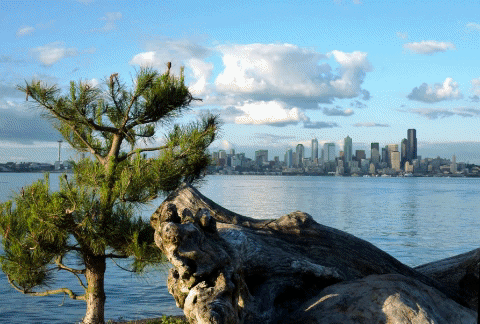 Sex and Vanity is so flipping hilarious, its told in third person narrative. That made it like a Gossip Girl experience, with the book mainly following Lucie and her timeline we still get all the salacious gossip from everyone in the room and across the sea. Kevin Kwan has been able to jam pack all the beautiful imagery that you'd expect from him. From the details of the enchanting caverns and lagoons in Capri. To the super edgy and trendy aesthetic of New York. We get a glimpse into the life style of the rich and famous. We get to see Lucie struggle all her life to fit in the mold of her WASP family and friends and how that backfires on her. Lucie despite the crazy and scandalous events she goes through, really finds herself and lets the self love in at long last.
She had done nothing but deceive herself, and the deception hadn't just begun this summer. It has started all those years ago in Capri…"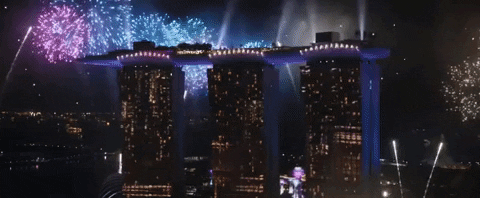 This book was all the glitz, glamour and gossip your heart and brain need for a summer read. It's hilarious and just the right amount of sexy as well. Filled with a bunch of footnotes to explain happenings and characters, this truly was a reading experience I loved. It's enchanting, compelling, hilarious and flirty!
Sex and Vanity by Kevin Kwan will be available on June 30th, 2020. I beggeth of you reader, please grab a copy! This is the read you have been needing. Click here to order your copy.
Carla is a born-again bookworm originally from Puerto Rico. Becoming a mom is what drove her back into the love of reading. Starting with the love of Romance books but now she enjoys any epic tales that are well written. She's a mom of three, a wife, and resides in Central Florida. Hurricane news doesn't scare her but finding out a second book in a series doesn't come out for another year will send her into a real panic. Sending her chocolate and another great book works best to support her through such times.