Gage (Forsaken Son MC Book 2) by Jessica Joy
4.5
Gage
Forsaken Sons MC Book 2
Romance; MC Romance
Amazon.com Services LLC
284
When enemies attempt to take everything from you, all you have left to do is fight for those you love, even if you don't remember why.
LEXI
My whole life has been filled with pain.
Dead parents, dead fiancé, and to top it all off my sister's ex kidnaps me for his own twisted gains.
No matter what I do, the pain doesn't seem to stop.
But then Gage came along and saved me.
Life with the Forsaken Sons MC takes a drastic turn though, and once again my world is ripped away.
I don't want Gage to be just another pain on the list of my life . . .
but I'm not sure I'm strong enough for the fight ahead.
GAGE
Falling for Lexi wasn't part of the deal for saving her.
It didn't take much for her to go from damsel in distress, to friend, to… more.
The Forsaken Sons MC has its fair share of enemies.
Any happiness our men find can be stripped from us in a heartbeat.
Our rivals don't just take my happiness . . . they erase it . . .
Now, as I fight against the newest threat, and the past I have tried to leave in the dust,
I need to find what I lost before they finally take everything from us.
Gage the 2nd Book in the Forsaken Son MC Book Series
by Jessica Joy
I just finished reading Gage by Jessica Joy and I am in love with this man! This book is the second installment of the Forsaken Sons MC series, we were first introduced with Spartan. My fellow Lit Buzzer Amanda did an amazing review of the first in the series check it out here!
To remain spoiler free I will keep this as vaguely entertaining as possible. (hehe) We know from the events that lead to the end of Spartan (book 1) many things were left needing answers. Especially how everyone was fairing out, mainly Lexi, Tessa's sister. Lexi came in later on in the first book and I know I wanted to know more about her story and mindset.
Well Gage book 2 answers all those questions!
I enjoyed the direction Gage Book 2 took, it starts off with a big, huge, pivotal scene, that I cannot and will not spoil. But know that it's huge. This scene really sets the tone for the story and how it unfolds. We have Gage which is Spartan's bestie recovering from a horrible-life-threatening injury, he was put in a medically induced coma to let his body heal. As Gage awakes he has no memory of the past couple of weeks, including how he got his current injuries (which also is wrapped up in being a huge eye witness to a crime.)
Insert Lexi, she's been through so much lately and really, all her life. With just a couple month's ago her fiance being killed she had just risen from those "ashes." A huge reason why she was able to mentally and physically recover from the situation at the end of the first book, and the loss of her fiance was Gage. They had formed a deep friendship, that became intimate, that then became into a deep love. But with these passed couple of weeks wiped from Gage's memory our poor Lexi must go through yet another set back in her life.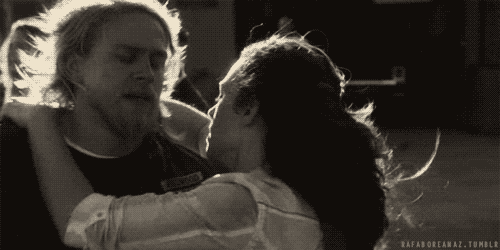 Lexi does not let this situation undo her though, this was something I really felt connected to in Gage Book 2. I LOVE when the heroines don't allow their circumstance to take the best of them and choose to be brave instead. She chose to stay by Gage's side, help him recover and never veer from kindness. Although their arguments, their flirting, and hilarious banter just MADE this book. I became addicted to reading their interactions and conversations. Gage is hilarious!!! He is an Irish bad boy with the yummy accent and alpha attitude that made me swoon as I typed that description out.
Do not fret, we still get all the MC "badassery" that us MC fans look for. We also get all that steam that Jessica Joy is reeeaalllllyyy good at as well. If you were impressed with the first in the series strap on that helmet and get ready, Gage Book 2 in Foresaken Sons MC Series will give you a ride alright. I have a feeling a lot of the important moments in this book change and set the timeline in the rest of the series, this book is not one to miss!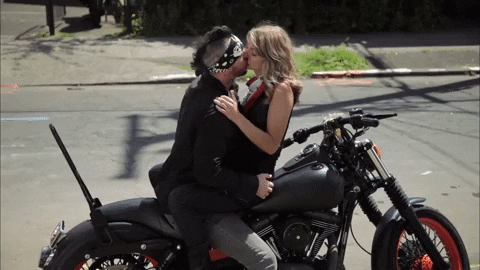 I gave Gage (Book 2) in the Foresaken Sons MC series by Jessica Joy 4.5 stars. I did not know Jessica Joy could outdo the first story but this one really gives Spartan a run for it's money, and I mean that in an absolute compliment and salute to Joy.
If you are in need of laughs, steam, swoon, and bad ass bikers debating Marvel super heroes (yes we get some hilarious banter about this!) I say pick up Gage right now! Click here to order!
Carla is a born-again bookworm originally from Puerto Rico. Becoming a mom is what drove her back into the love of reading. Starting with the love of Romance books but now she enjoys any epic tales that are well written. She's a mom of three, a wife, and resides in Central Florida. Hurricane news doesn't scare her but finding out a second book in a series doesn't come out for another year will send her into a real panic. Sending her chocolate and another great book works best to support her through such times.