5
The Lucky Ones
Young Adult
Delacorte Press
April 7, 2020
Hardcover, Audiobook, Kindle
352
May is a survivor. But she doesn't feel like one. She feels angry. And lost. And alone. Eleven months after the school shooting that killed her twin brother, May still doesn't know why she was the only one to walk out of the band room that day. No one gets what she went through--no one saw and heard what she did. No one can possibly understand how it feels to be her.
Zach lost his old life when his mother decided to defend the shooter. His girlfriend dumped him, his friends bailed, and now he spends his time hanging out with his little sister...and the one faithful friend who stuck around. His best friend is needy and demanding, but he won't let Zach disappear into himself. Which is how Zach ends up at band practice that night. The same night May goes with her best friend to audition for a new band.
Which is how May meets Zach. And how Zach meets May. And how both might figure out that surviving could be an option after all.
The Lucky Ones by Liz Lawson is beautiful storytelling
The Lucky Ones by Liz Lawson was flawless. The story Lawson narrates is empathetic and unapologetically sincere. An eye-opener to those who've only experienced gun violence from afar.
The Lucky Ones takes place eleven months after a school shooting. After the news cycle and spectators have moved on, survivors are reeling, trying to recover life after immense loss. Whether it was family, friends, or innocence, everybody lost something that day.
May & Zach
May is unable to move on. She is haunted by the events of that day and has latched on to her survivor's guilt after losing her brother in the school shooting. Zach lost some of his closest relationships after his mom, a lawyer, decided to represent the shooter. He has become recluse.
[dropshadowbox align="center" effect="vertical-curve-left" width="650px" height="" background_color="#ffffff" border_width="1″ border_color="#dddddd" rounded_corners="false" inside_shadow="false" ]"And I have to be silent and I have to be quiet and my throat is raw from holding it all in; my entire body aches from holding it all in. And then the door slowly swings open and light pours in and it seems so wrong to see light again." -May [/dropshadowbox]
When May and Zach meet, they had stopped living, but their developing affinity seems to start bringing them back to life. As their story develops, you can almost see a little flame of hope slowly catching strength.
Contrary to what you would expect from a typical YA novel, this is not a modern-day Romeo and Juliette. When I started reading, I was afraid that is where the book was going. And truthfully, a fictional story of cross-starred lovers in the aftermath of a school shooting is not a story I want to read. Thankfully, the book acknowledges the similarity and quickly shuts it down. I kept reading, and I found that The Lucky Ones by Liz Lawson is not a love story in the traditional sense, but it is a story about love. All kinds of love. Family and friendship love. Because, as we have all heard, love is patient and love is kind. Love tempers violence.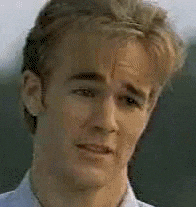 The best part of this book is that the chapters alternate perspective between May and Zach, so we get to know them both pretty well. Lawson knew this was the only way to do this story justice. Thanks to this, we are privy to their innermost thoughts and get a first-row seat on their journey through healing. And, through tears and laughter, we root for them.
Go buy it now!
This story beautiful, compelling, thoughtful, and also a bit unexpected.
It makes you think about all the real "lucky ones," "the leftovers" or survivors after school shootings such as May and Zach. Let's not forget about them. Let's not be spectators to violence. We need to support survivors long past the features in the news cycle. We need to talk about mental health, not only to help survivors recover but also to avoid more tragedies in the future.
The Lucky Ones by Liz Lawson will be released on April 7, 2020.
Content Alert: The book describes scenes of a school shooting.
Darienne was 15 when her aunt gave her a copy of Princess by Jean Sasson, and she has been hooked on books ever since. Originally from Puerto Rico and now living in Maryland, she's always looking to visit new coffee shops and bookstores. Her favorite genres include YA, spicy romcoms, and women's fiction. Thanks to the Bees, she's also now obsessed with romantasy series. Other loves include lavender lattes, sassy coffee mugs, sunrises, sleeping in, small-town charm, and big city lights. One day, she'll write that book that lives in her head.